MAP has always had good nets in its range and it looked at how their function could be improved, and the numberone problem to solve for them was keepnet position. The Slider system was born and as soon as I saw it I knew it was a great idea. The system means that you can position the screw fitting wherever you need it. This means the nets can be positioned in the traditional landscape style or can be switched to a portrait style for when numerous nets need to be fitted on a tool bar. I was a little doubtful about how strong the fitting would be, however. After all, how can something adjustable be as strong as a fixed fitting? Well thankfully I needn't had worried, the slider system is solid as a rock!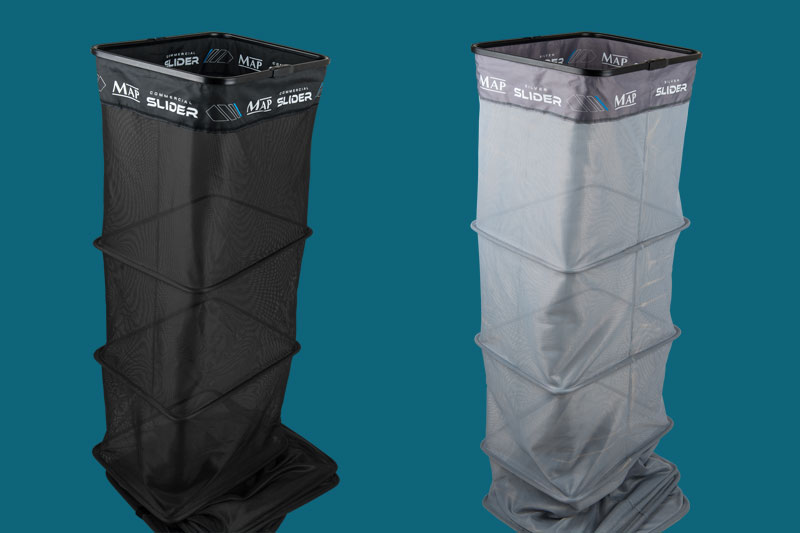 There are three variations available in the Slider range: a 2.5m Compact Slider ideal for tight commercial swims, a 2.5m Compact Silver Slider, a slightly narrower version for silver fish and natural venues, and finally the 3m Commercial Slider, which is perfect for big weights.
Verdict: A great new net range with an innovative attachment system.