We check out the new Daiwa clothing range.
Daiwa has long had some of the nicest looking clothing on the bank; its classy branding makes for a great brand that many anglers want to wear. Fresh for 2018 is a new range of three garments that only serve to increase its appeal.
Soft-Shell Jacket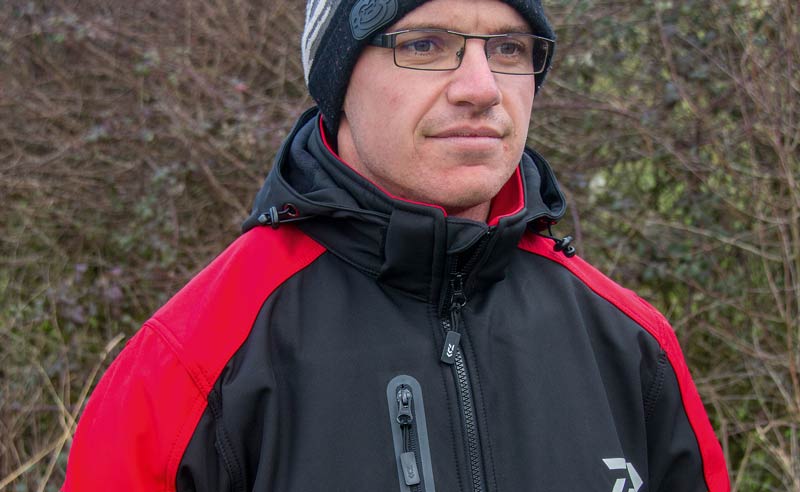 A quality soft-shell jacket is a must for anglers. Not only are they nice and warm, they are comfortable to wear both to the draw and during the match.
The soft-shell can be worn both as the outer layer or a comfortable mid layer with a waterproof jacket worn over the top.
The jacket is made from top quality materials and also features three weather-resistant pockets to help protect items such as your phone when fishing in poor weather.
The high, zipped collar makes it very comfortable to wear when the wind is bad, and combined with the comfortable hood this is a superb garment.
Hoodie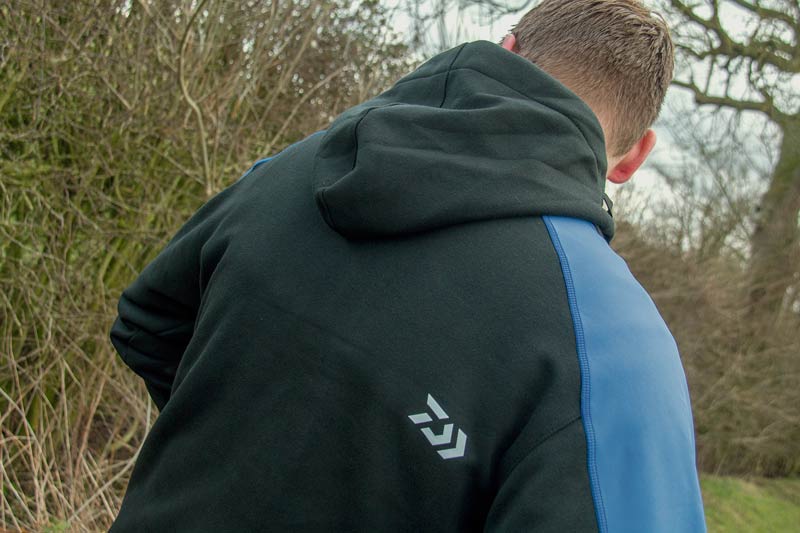 A front-zipped hoodie is the perfect everyday item of clothing. This is a garment of extreme quality that features a hybrid soft-shell material. This means the hoodie has water-repellent properties, making it more than just a simple hooded top.
It also has a high neckline to keep the wind off your neck.
Gilet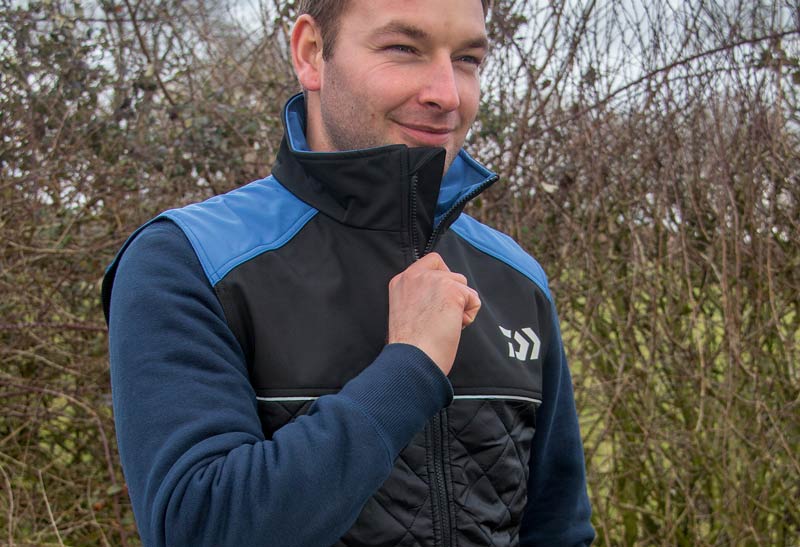 The final garment is the quilted gilet. These have plenty of uses, and can be used on top of the hoodie to provide an extra layer of clothing. They also look incredibly smart and won't look out of place wearing one to go out in.
This style of coat is becoming very popular and this one has already found its way into our wardrobes!
Available in sizes M to XXXL
Verdict: A stunning range of clothing that epitomises the Daiwa brand. The question is though, are you red or blue?
RRP: From £49.99
Buy now from Benwick Sports