Digital Subscription – Print Subscription - Single Issue
Be A Feeder Winner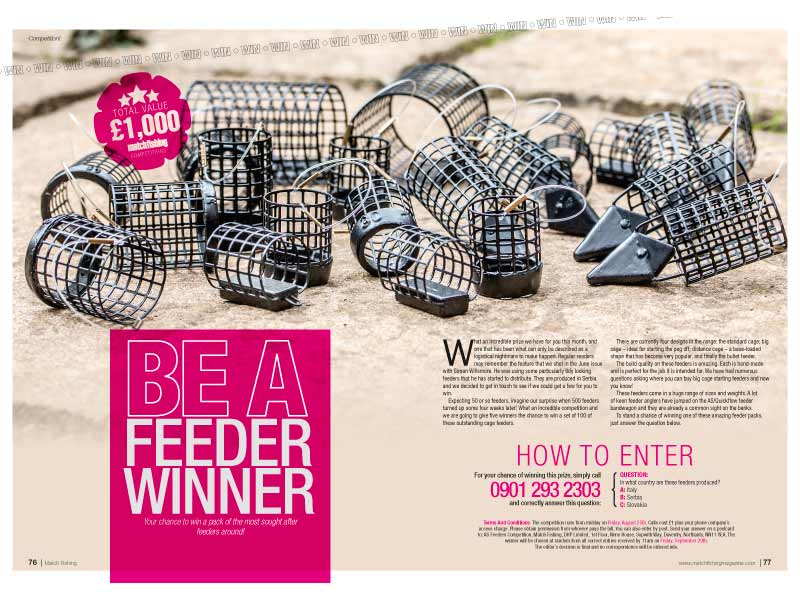 Your chance to win a pack of the most sought after feeders around!

"What an incredible prize we have for you this month, and one that has been what can only be described as a logistical nightmare to make happen."
Lee Kerry's Bait School - Part 1 - Pellets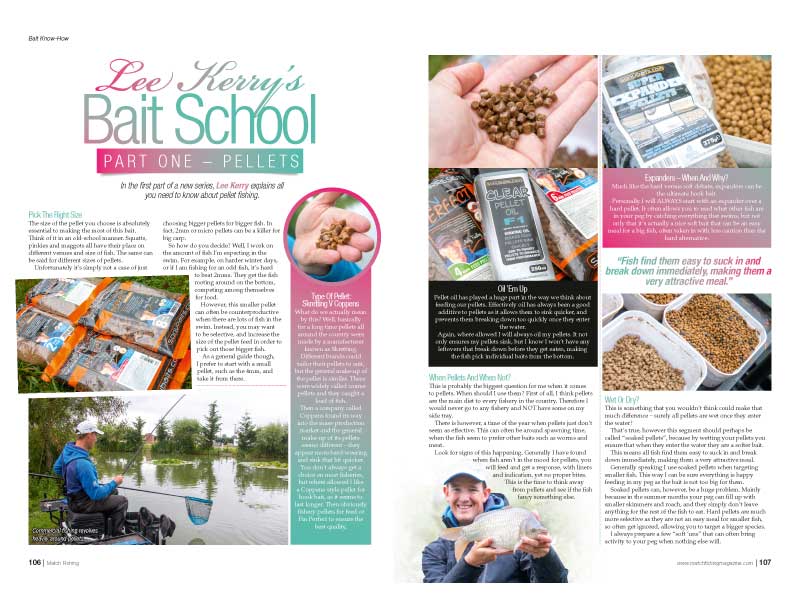 In the first part of a new series. Lee Kerry explains all you need to know about pellet fishing.


"The size of the pellet you choose is absolutely essential to making the most of this bait. Think of it in an old-school manner. Squatts, pinkies and maggots all have their place on different venues and size of fish."
Extreme Casting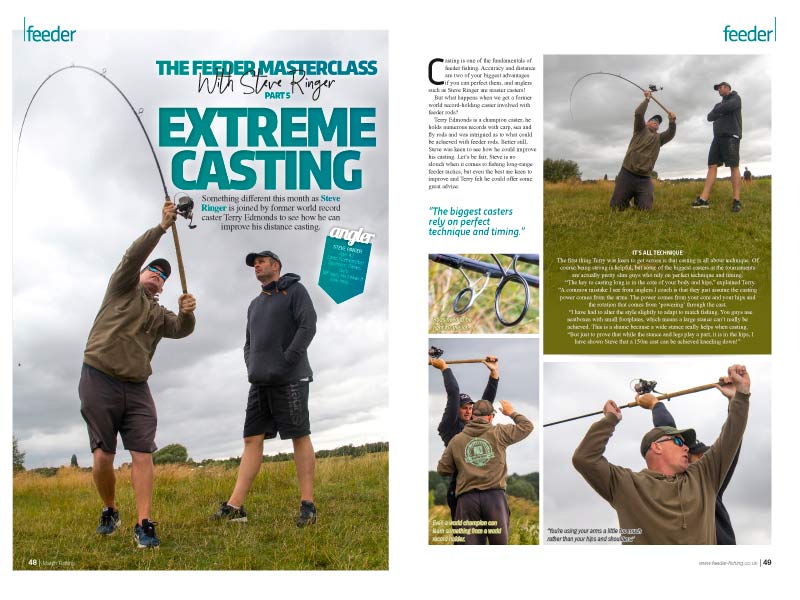 Something different this month as Steve Ringer is joined by former world record caster Terry Edmonds to see how he can improve his distance casting


"Casting is one of the fundamentals of feeder fishing. Accuracy and distance are two of your biggest advantages if you can perfect them, and anglers such as Steve Ringer are master casters!"

Master Meat Shallow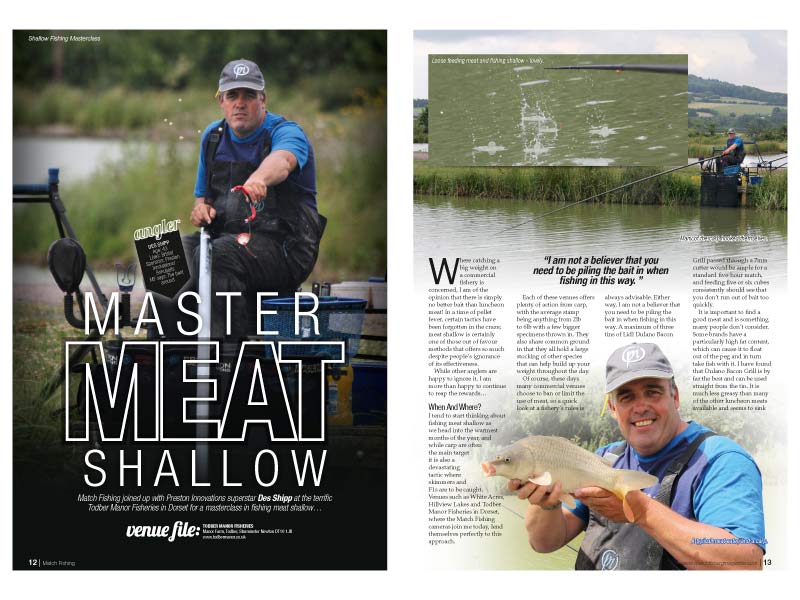 Match Fishing joined up with Preston INnovations superstar Des Shipp at the terrific Todber Manor Fisheries in Dorset for a masterclass in fishing meat shallow...
"Where catching a big weight on a commercial fishery is concerned, I am of the opinion that there is simply no better bait than luncheon meat! In a time of pellet fever, certain tactics have been forgotten in the craze; meat shallow is certainly one of those methods that offer so much despite people's ignorance of its effectiveness!
Digital Subscription – Print Subscription - Single Issue