Digital Subscription – Print Subscription - Single Issue
Size Matters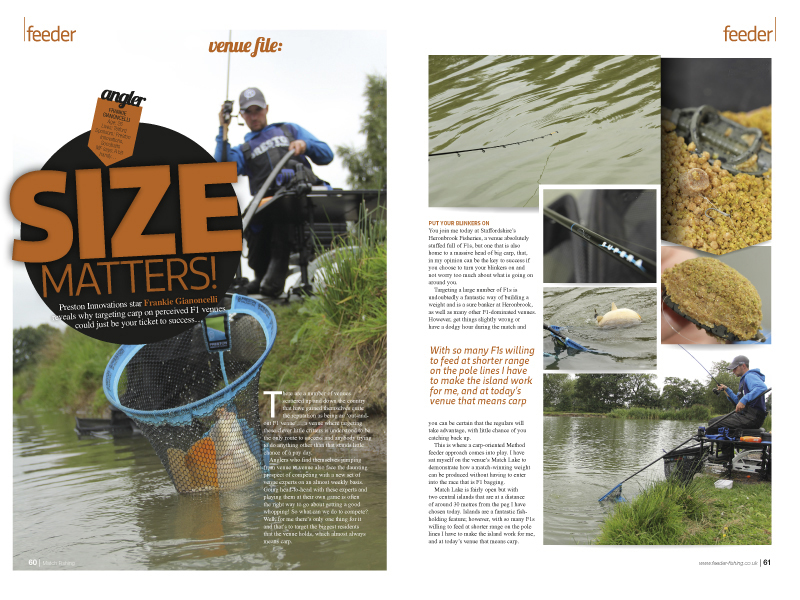 Preston Innovations star Frankie Gianoncelli reveals why targeting carp on perceived F1 venues could just be your ticket to success...
"There are a number of venues scattered up and down the country that have gained themselves quite the reputation as being an 'out-and- out F1 venue'... a venue where targeting these clever little critters is understood to be the only route to success and anybody trying to do anything other than that stands little chance of a pay day."
WIN One Of 5 Supera Feeder Rods
This is your chance to win one of the best rods Preston Innovations has ever produced – the CarbonActive Superas!
"Preston Innovations has always produced some incredible rods. With its depth of knowledge when it comes to modern fishing, you just know that any rods it develops are going to be right."
Better Than She's Ever Been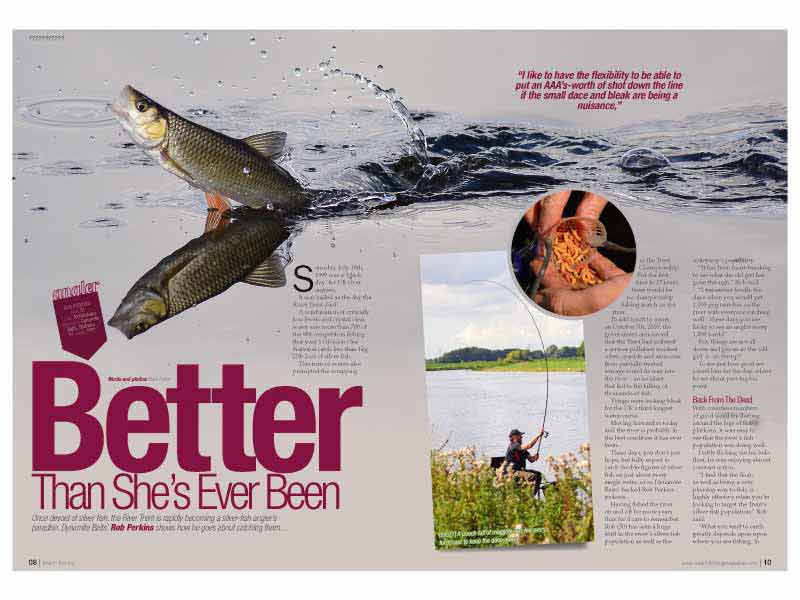 Once devoid of silver fish, the River Trent is rapidly becoming a silver-fish angler's paradise. Dynamite Baits' Rob Perkins shows how he goes about catching them...
"Saturday, July 18th, 1999 was a 'black day' for UK river anglers. It was hailed as the day the River Trent died!
A combination of critically low levels and crystal clear water saw more than 700 of the 984 competitors fishing that year's Division One National catch less than 1kg (2lb 2oz) of silver fish."
Lee Kerry's Bait School - Pt 2 Worms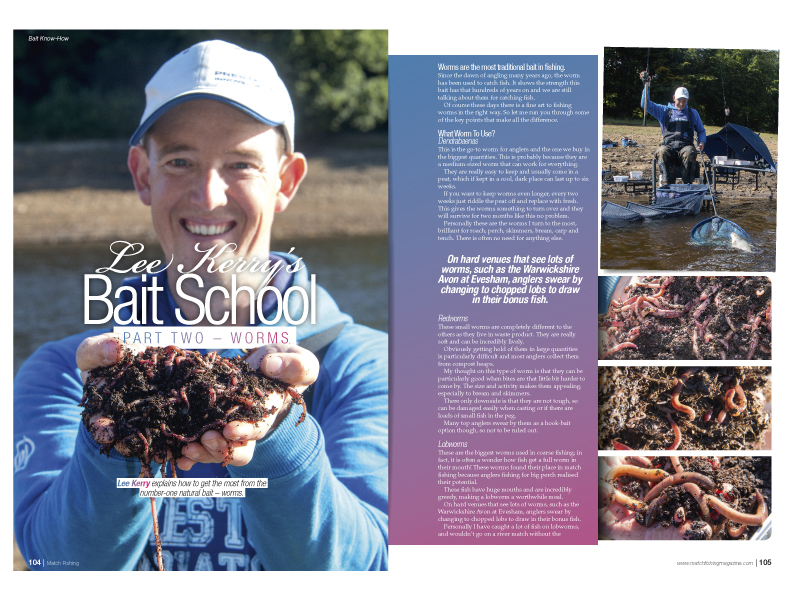 Lee Kerry explains how to get the most from the number-one natural bait – worms.
"The Most Traditional Bait In Fishing – Since the dawn of angling many years ago, the worm has been used to catch fish. It shows the strength this bait has that hundreds of years on and we are still talking about them for catching fish."
Do The Business Early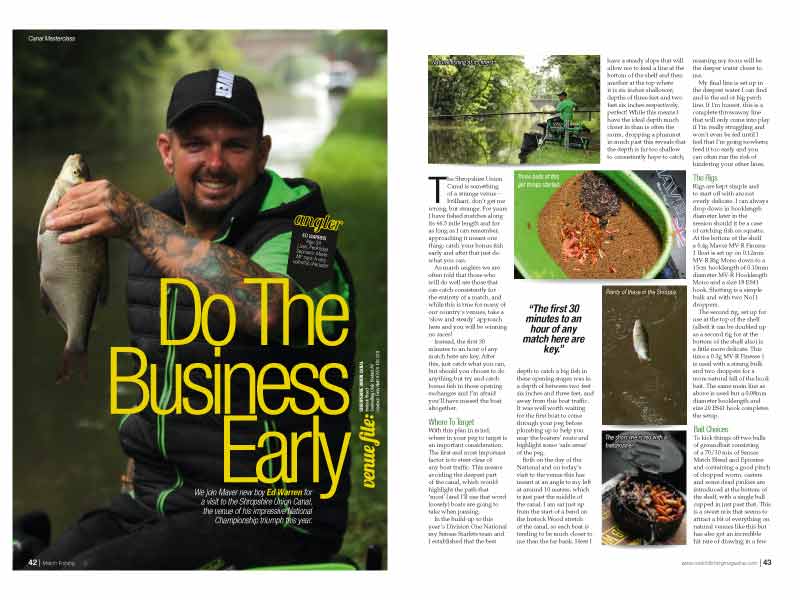 We join Maver new boy Ed Warren for a visit to the Shropshire Union Canal, the venue of his impressive National Championship triumph this year.
"The Shropshire Union Canal is something of a strange venue – brilliant, don't get me wrong, but strange. For years I have fished matches along its 66.5 mile length and for as long as I can remember, approaching it meant one thing: catch your bonus fish early and after that just do what you can."
Digital Subscription – Print Subscription - Single Issue