Digital Subscription – Print Subscription

What's Hot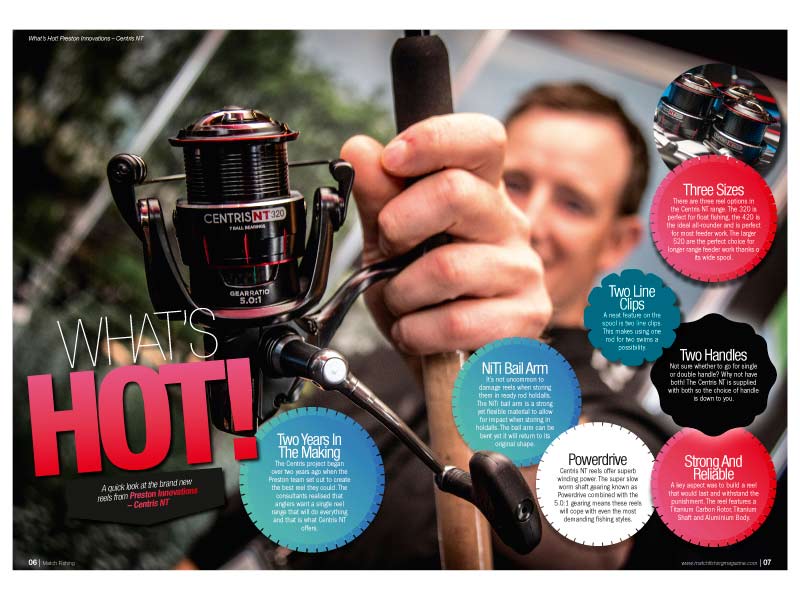 A quick look at the brand-new reels from Preston Innovations – Centris NT.
"The Centris project began over two years ago when the Preston Innovations team set out to create the best reel they could. The consultants realised that anglers want a single reel range that will do everything and that is what Centris NT offers."
A Week Of Lessons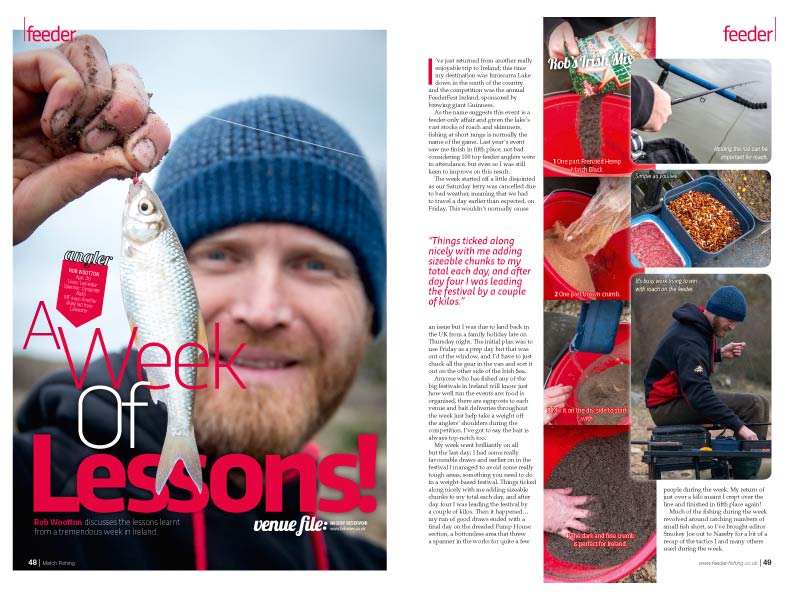 Rob Wootton discusses the lessons learnt from a tremendous week in Ireland.
"I've just returned from another really enjoyable trip to Ireland; this time my destination was Inniscarra Lake down in the south of the country and the competition was the annual FeederFest Ireland, sponsored by brewing giant Guinness."
Return To One's Salad Days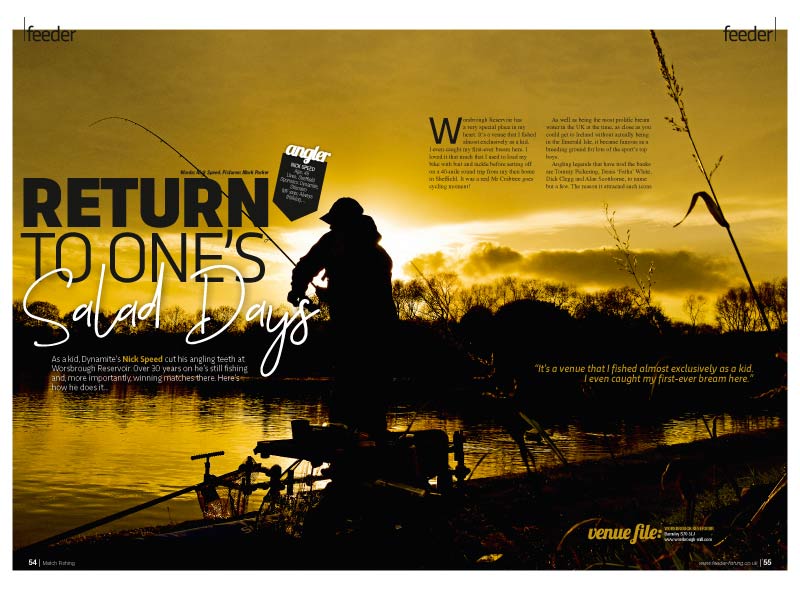 As a kid, Dynamite's Nick Speed cut his angling teeth at Worsbrough Reservoir. Over 30 years on he's still fishing and, more importantly, winning matches there. Here's how he does it...
"almost exclusively as a kid. I even caught my first-ever bream here. I loved it that much that I used to load my bike with bait and tackle before setting off on a 40-mile round trip from my then home in Shef eld. It was a real Mr Crabtree goes cycling moment!
WIN - Agile Performance - Worth £544.96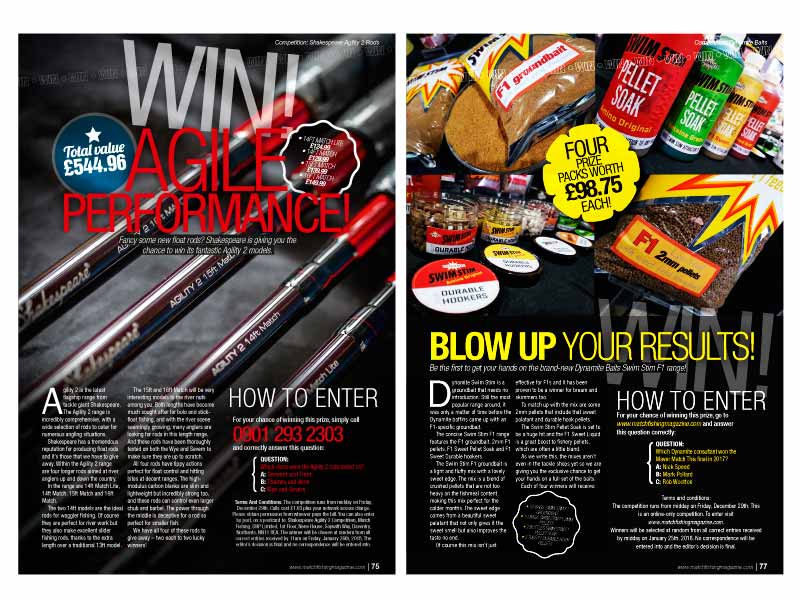 Fancy some new float rods? Shakespeare is giving you the chance to win its fantastic Agility 2 models.
"Agility 2 is the latest flagship range from tackle giant Shakespeare. The Agility 2 range is incredibly comprehensive, with a wide selection of rods to cater for numerous angling situations.
Digital Subscription – Print Subscription