Digital Subscription – Print Subscription - Single Issue
The F1 Racers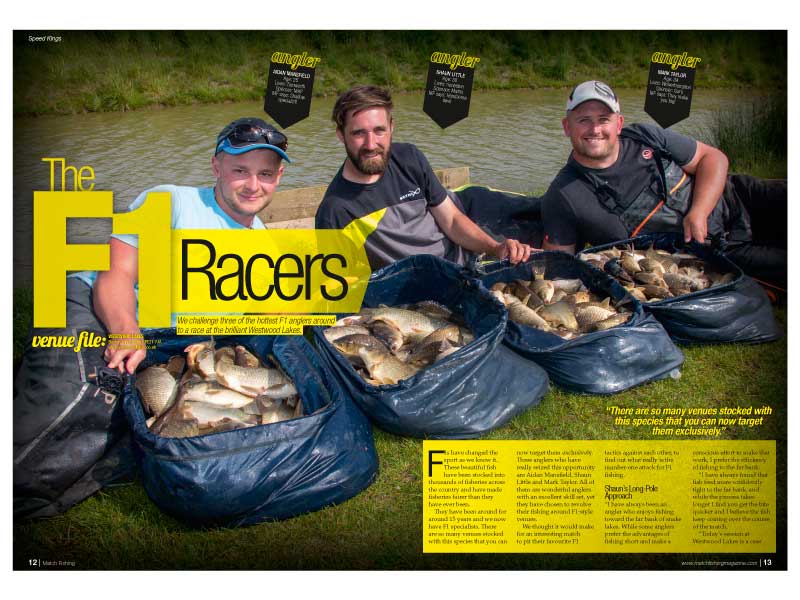 We challenge three of the hottest F1 anglers around to a race at the brilliant Westwood Lakes.

"F1s have changed the sport as we know it. These beautiful fish have been stocked into thousands of fisheries across the country and have made fisheries fairer than they have ever been."
What's Hot?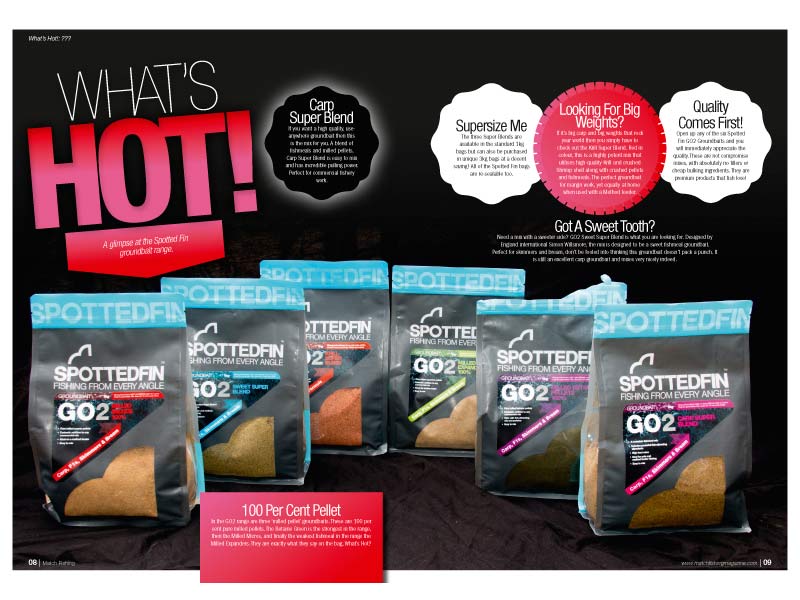 A glimpse at the Spotted Fin groundbait range.

"Open up any of the six Spotted Fin GO2 Groundbaits and you will immediately appreciate the quality. These are not compromise mixes, with absolutely no fillers or cheap bulking ingredients. They are premium products that fish love!"
Make Hard Work Pay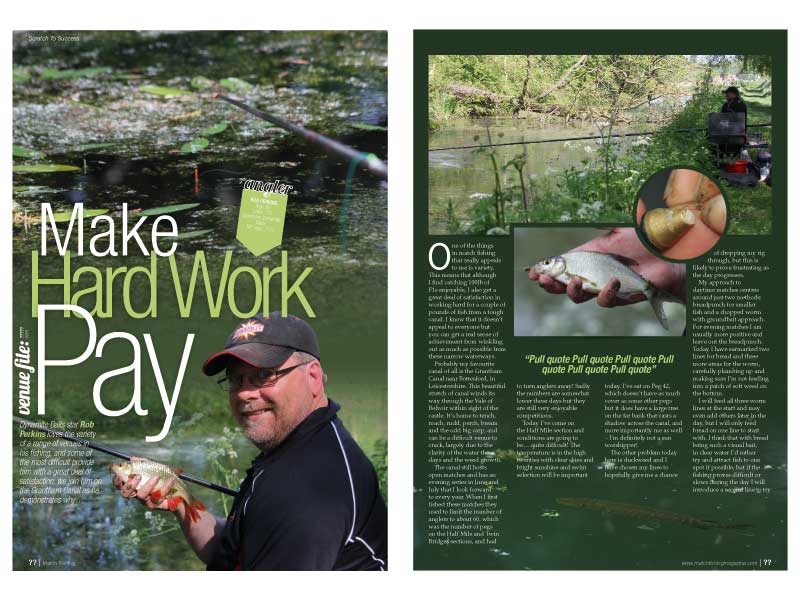 Dynamite Baits star Rob Perkins loves the variety of a range of venues in his fishing, and some of the most difficult provide him with a great deal of satisfaction. We join him on the Grantham Canal as he demonstrates why...


"One of the things in match fishing that really appeals to me is variety. This means that although I find catching 100lb of F1s enjoyable, I also get a great deal of satisfaction in working hard for a couple hard for a couple of pounds of fish from a tough canal."
Get On M-Tech!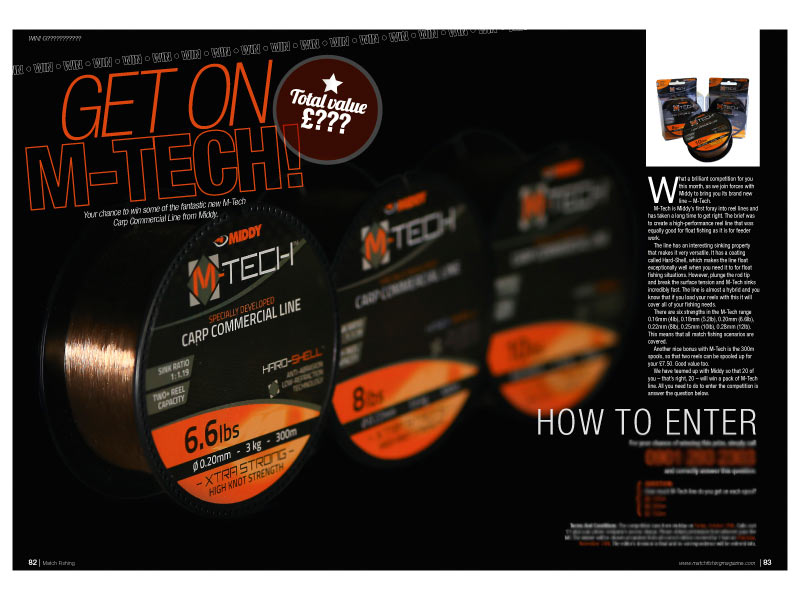 Your chance to win some of the fantastic new M-Tech Carp Commercial Line from Middy.
"What a brilliant competition for you this month, as we join forces with Middy to bring you its brand new line – M-Tech. M-Tech is Middy's first foray into reel lines and has taken a long time to get right. The brief was to create a high-performance reel line that was equally good for float fishing as it is for feeder work."
Digital Subscription – Print Subscription - Single Issue