Dan Webb likes a well-flying feeder and has come across one that really tickles his fancy!
The more I shoot feeder features, the more I understand how important feeder choice is – just take a look at Steve Ringer's article this month!
Fishing a feeder that gets the required payload of bait the distance required just isn't enough; a multitude of feeders are needed. I'm still not sure exactly what it is but it must be the way each feeder empties that makes the difference.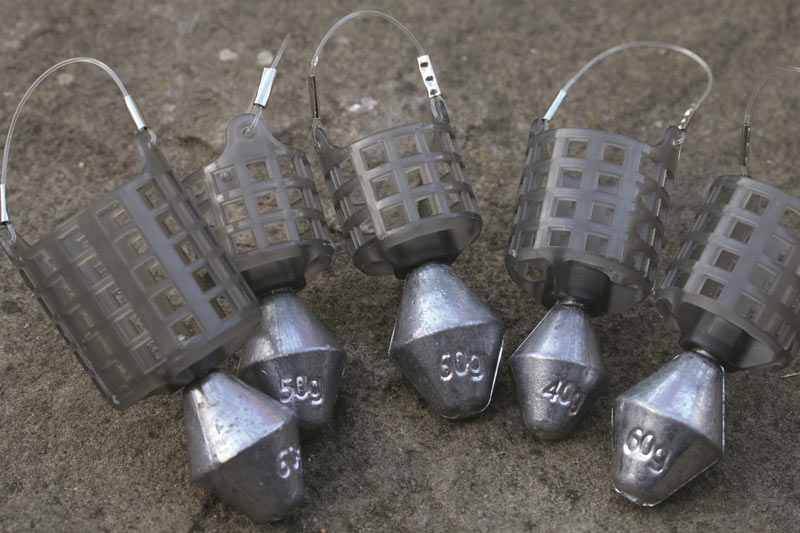 Pretty much any feeder can be used at short range, but happy as I was with my long-range feeder choice, I needed another model that would allow me to change during a session and get those vital differences in presentation that Steve was achieving.
Finding one wasn't easy though, but then I remembered a top feeder angler and good friend of mine mentioning a Browning Xenos last year, and how it was "impossible to make a bad cast" with one. With three different sizes of cage and weights from 30g to 80g, which are all fully interchangeable, I thought I'd better take a look.
The first thing that strikes you when you pick one up is just how well built these are. They are rock solid, with strong positioned interchangeable weights. Now, these weights are not just clip or twist on, they are held on by a nut and bolt! Each weight has a bolt built into it and each feeder a nut encased in the plastic. These are not just up to the job, but over-engineered to the extreme. I have every confidence that they are not going to let me down.
Initial tests have been impressive. They really do fly straight and true and I was happily hitting my normal maximum ranges. What's more, they come to the surface very quickly, which can only be a bonus in snaggy swims.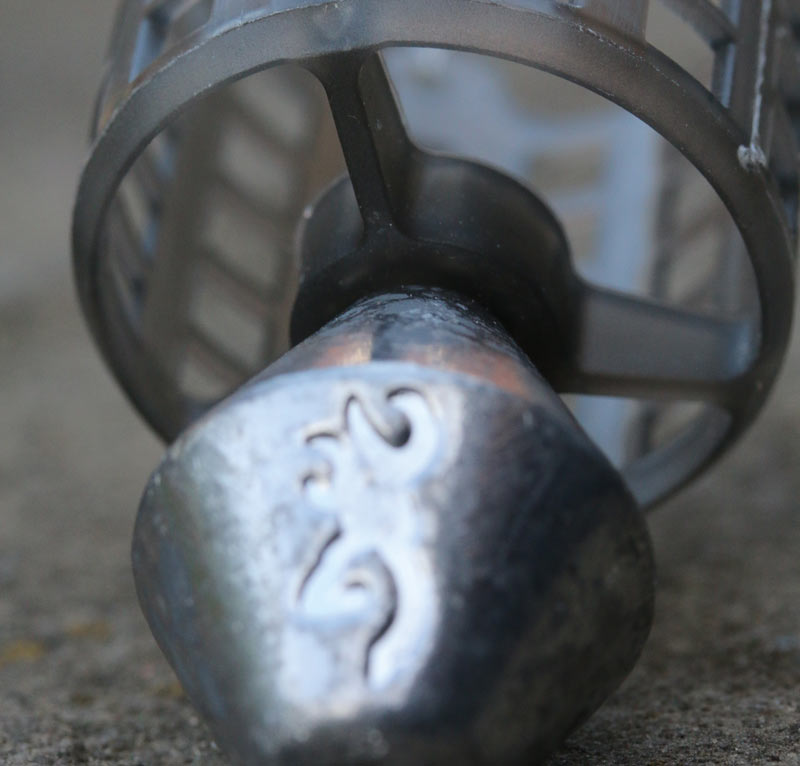 The downside? Well, the exit holes at the bottom are small and they also don't empty particularly fast. Too many large particles in the mix like corn will also clog the holes and get stuck, but then that's the same with every feeder capable of extreme range. Let's face it, you simply can't get a super-fast emptying feeder that will hit 90 metres plus… unless you use a bait boat, in which case, you're reading the wrong mag (try Total Carp!).
But then again, isn't that what I'm trying to achieve: a range of feeders that empty in different ways? These feeders do empty, they just don't drop their entire contents at the sight of a fish, which is probably the reason why window feeders work so well. Either way, I've dropped a selection in my feeder bag and they are going to get a lot of use very soon!
Verdict: A design that could have been borrowed from NASA resulting in a feeder capable of reaching orbit!
RRP: £2.10 to £3.30