Preston Innovations has really kicked on recently with some terrific tackle releases that are becoming must-haves for any angler. It has been at the very forefront of the feeder revolution and that association with feeder fishing only looks to be growing stronger. The one thing missing was a really good range of reels; cue the development of the Centris NT range.
I was first privy to these a good 18 months ago when Lee Kerry was testing a prototype. While it didn't look as polished as it does now, they were clearly good reels even in that early stage. Lee also tested several other models while working on the Centris. It has taken two years of testing and development, but what we now have are the finished article and they are reels packed with new and interesting features.
Super-Strong And Powerful
Our fishing is incredibly demanding. We catch more and more fish every year as fisheries improve and quite simply what we demand from a reel has changed. The rise of feeder fishing has led to us needing powerful reels with slow gear ratios that will crank large feeders back time after time.
A gear ratio of 5.0:1 gives the ideal balance between winding power and winding speed. This, combined with the super-slow oscillation wormshaft gearing, means that these are some of the most powerful reels about. This system, known as Powerdrive, has been specifically developed to cope with the rigours of our fishing. This isn't just a lure reel rebranded!
It's all well and good having all this winding power, but you need the reel body to be strong enough to cope. A titanium carbon rotor, titanium shaft and full aluminium body ensure all of that power is housed in the strongest possible way.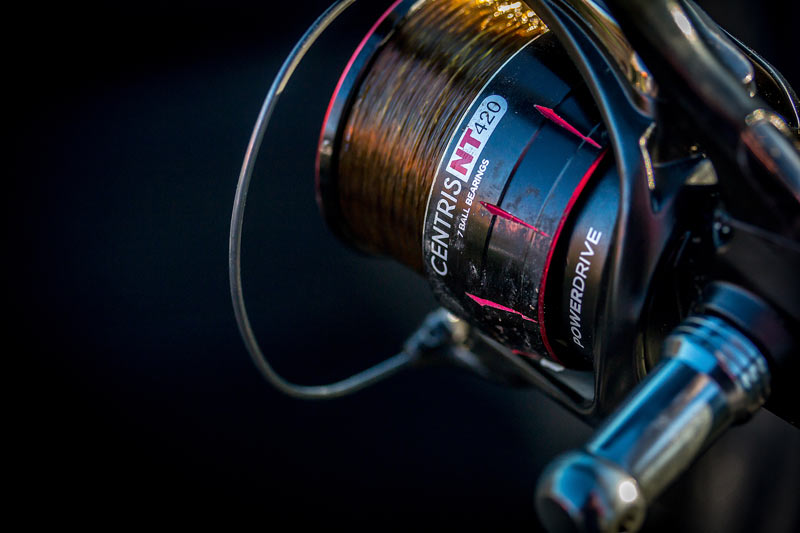 Bendy Bail Arms?
A feature that caught me a little by surprise was the flexible NiTi bail arms. I'm sure I am not the only one who has had the displeasure of opening up their read-rod holdall only to find their bail arm bent beyond all recognition!
The Preston design team must have had this too, and what they have come up with is a neat little solution. They have found the incredibly flexible NiTi material that when bent, can simply be bent back into shape.
Of course it's best not to bend them in the first place, but at least if the worst does happen the NiTi bail arms can be recovered just like new.
Super-Smooth
This may irk some purists who love to back wind, but I have played fish off the drag for as long as I can remember. So for me a good drag is crucial. The micro adjustable front drag of the Centris NT is superb and is as smooth as you like.
The spools also feature a push-button release to make swapping spools quick and easy.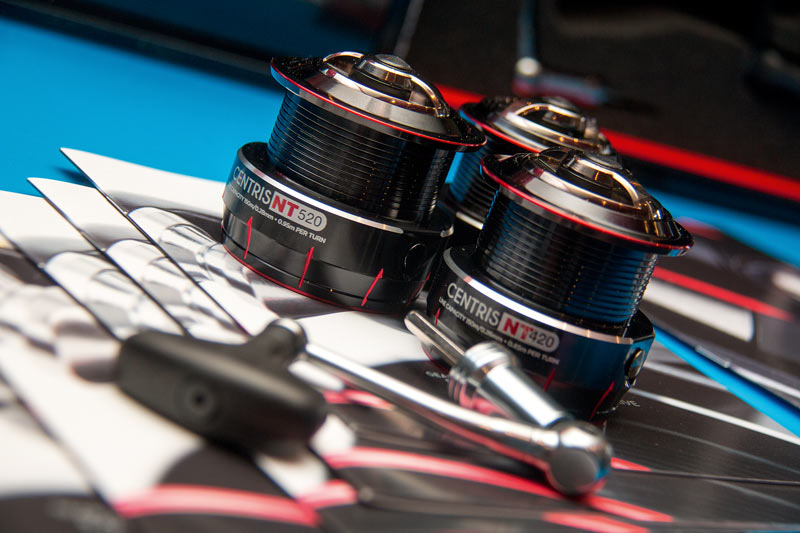 Further Features
Of course that's not all, the Centris comes supplied with both single AND double handles. I'm a single-handle guy but I know many prefer the double handle – the choice here is yours.
The reels are supplied with a spare spool and interestingly the spools feature two line clips. While this may be a tidy feature for some, I'm not that fussed about it to be honest, but each to their own.
The reels are available in three sizes, 320, 420 and 520, so there is something here for everyone. Feeder fans will no doubt be using the larger two sizes, while anglers looking for a float reel will love the 320.
Verdict:
It's hard not to be impressed. Preston went back to the drawing board with the Centris NT range and has created a reel that is perfect for the modern angler.
RRP: From £154.99