MTX Poles
Undoubtedly the star of the Matrix show is the four-strong MTX pole range. Matrix had a bit of a 'sleeper' hit with its previous flagship pole – the Nemesis – that was a great pole that flew under the radar, it's fair to say.
What the Nemesis did so well was to provide a super stiff 16m pole that was strong, robust and hard wearing. It was a great blueprint to build on and build on it they have!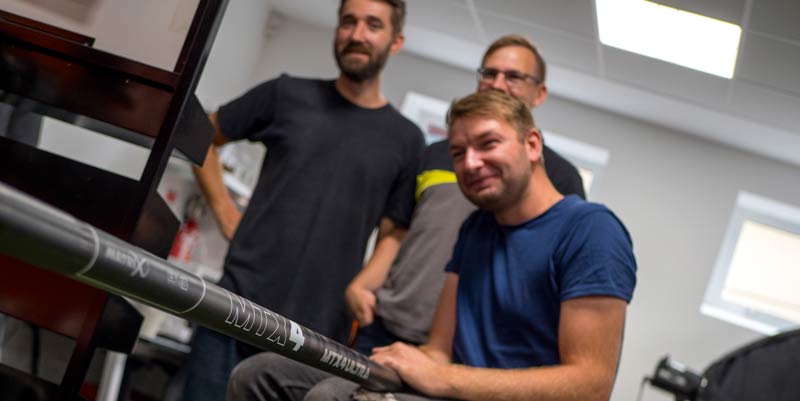 The range is broken up into the MTX 1 and 2, which are classed as Power models, and the MTX 3 and 4, which fall into the Ultra category. The four poles hit key price points and offer different options in terms of performance.
If strength is everything to you then the MTX 1 and 2 are superb options. They are excellent at long lengths too, but it's power fishing where these poles really score.
If pinpoint presentation, rapid tip speed, strength and usability are what you are looking for the MTX 3 and 4 should be a serious consideration.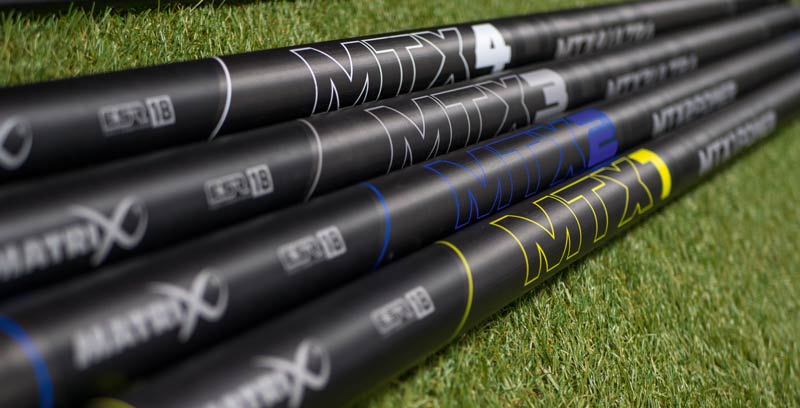 The MTX 3 in particular is a stunning pole and for its £1,299.99 price tag it seems like way too much pole for the money! It is stiff at all lengths and feels incredibly well balanced, making it feel much lighter than it actually is. This is a stunning pole!
Of course, everyone wants to know what the flagship is like and the MTX 4 Ultra is exceptional. It's certainly one of the stiffest poles around yet once again maintains that superb balance.
All of the poles feature super spares packages, and large amount of kit options are available to be purchased as extras too. The kits come pre-bushed and also feature the Revolve side puller system that again comes pre-fitted.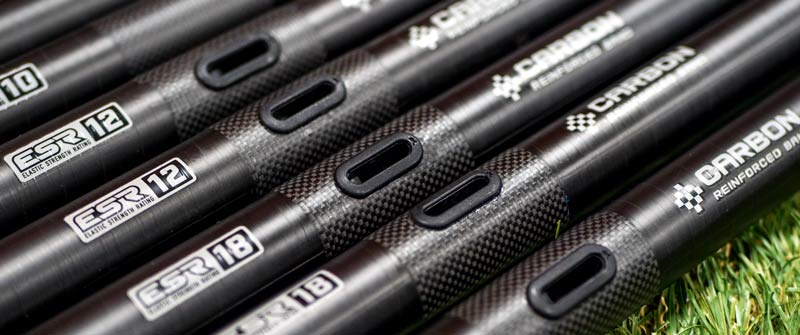 This family of poles is definitely a range for the modern era. Basically you just need to buy some elastic and away you go!
Top marks to Matrix, this is exactly the range of poles that this rapidly growing brand deserves.
3D-R Seatbox Accessories
Matrix's 3D accessories have been a huge success for the company, being the first on the market that would fit seatbox legs right up to 36mm (before 36mm legs were commonplace).
The 3D-R series is a brand new collection of seatbox accessories that utilises a new push-button quick-release system. This means the main knuckle that fits on to the seatbox leg can be used with any of the accessories.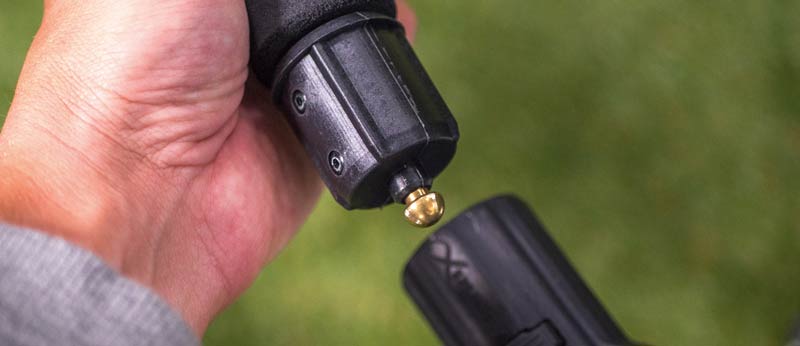 The accessories are chunky and hard wearing and look like they will last forever. No more fiddly thumbscrews to battle with on cold days, these are big positive handwheels that are easy to use. There are over 15 different accessories so Matrix has you covered.
Clothing
Two nice new items of Matrix clothing, the Wind Blocker and Soft Shell jackets. The Wind Blocker doe exactly what is says on the tin and utilises fabrics and materials that have been manufactured for high performance outdoor sports. The jacket fits very well and is packed with features to make it practical and comfortable.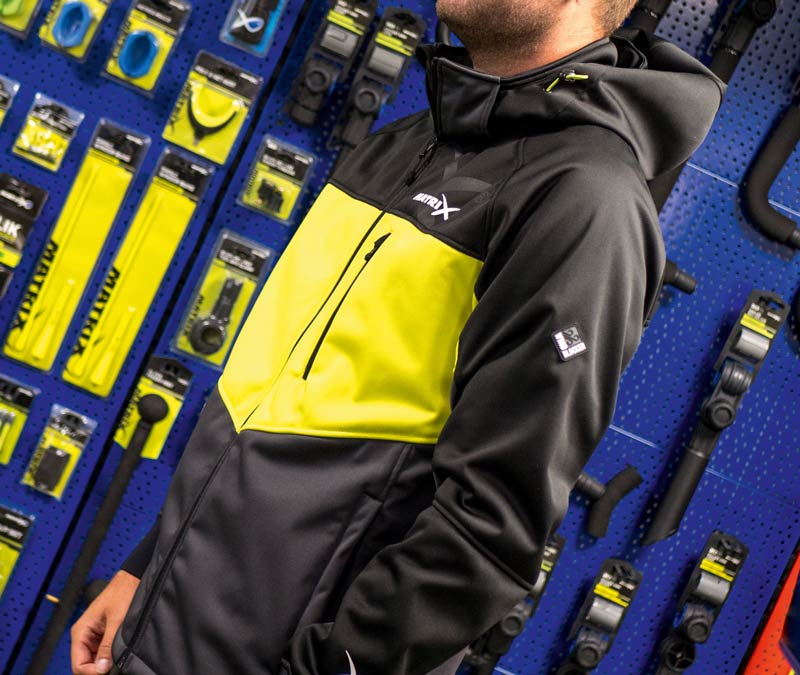 The Soft Shell is a lighter jacket perfect for everyday use.
Matrix Honourable Mentions
Horizon reels
Large extendable sidetray
Core hollow elastic