TDR Reels
Walk round any match and you are likely to spot a Daiwa TDR in use. The iconic blue reels struck a chord with match anglers and have been famed for their durability and performance ever since.
Released at the Daiwa trade show is a new version of this hugely popular reel – the 18 TDR.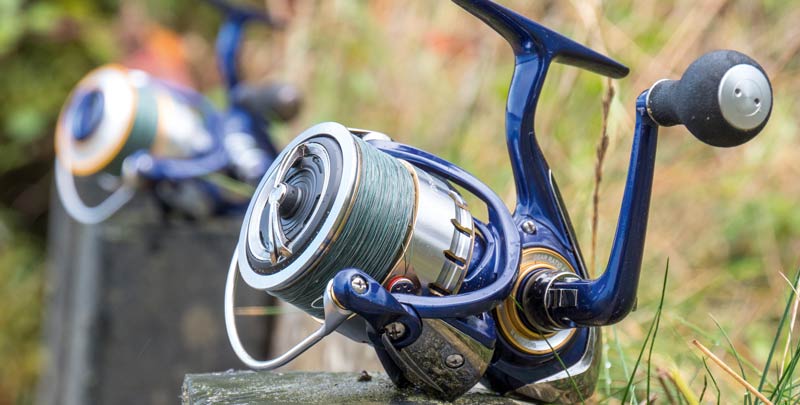 First up, there has been a weight saving here. The 4012 model has a whopping 50g shaved off its already lean body. This is really noticeable once the reel is strapped to a rod.
The 18 TDR is packed with tech and features, as you would expect from Daiwa. QD Quick Drag returns once again, which allows the drag to be adjusted with just a few clicks. In fact, there are too many features to talk about here, but they all add up to make this a new and improved model. There isn't anything dramatically different, there didn't need to be, but this update is very welcome.
Tournament Pro Rods
The Daiwa Tournament Pro range is synonymous with quality. Although not the company's flagship brand, it is perhaps the brand most common among Daiwa fans across the world.
The new Tournament Pro range of Match and Feeder rods epitomises what Daiwa is all about. Beautiful products made to exacting standards that few can match. Built and designed in Daiwa's factory in Scotland, this new family of rods uses the finest materials and latest technologies to bring the Tournament Pro rods bang up to date, and in Daiwa's words, "beyond the competition".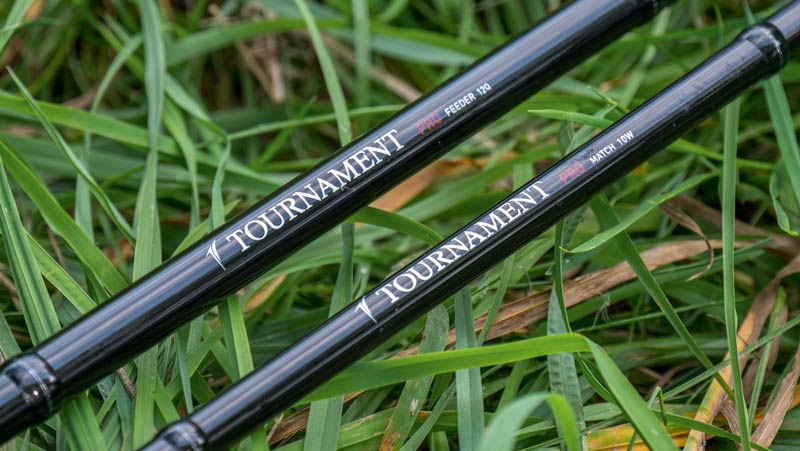 This is a 12-strong range of rods, comprehensive I'm sure you will agree, but what it means is that if you love the Tournament Pro range, then there is something in the range for you!
New for the family is a 12ft three-piece feeder and a 10ft two-piece match rod. The 12ft Feeder is a rod that Daiwa consultant Steve Ringer has asked for and the end result is beautiful. It's just a beautiful feeder rod that is highly versatile due to its length. Perfect for natural venues, but also capable of handling larger commercial fisheries.
The 10ft Match weighs just 5.4oz and offers the commercial angler a stunning tool for those short waggler chucks. Venues like Lindholme spring immediately to mind.
The materials have been updated; HVF Nanoplus is utilised, which reduces the weight of the rod blank while maintaining the strength. It makes the rod recover faster, meaning the tip speed is increased and fast waggler bites are easier to hit as a result.
The guides on the rods are vastly improved. Both the match and feeder models feature Sea Guides with LS Rings.
Finally we have to mention the beautiful new handle. This is incredibly comfortable to hold and use, while the finishing touches make it look classy. They aren't cheap, but these rods truly are sublime.
Connoisseur G90 and Whisker X Poles
No Daiwa show would be complete without some new poles and there were some great poles on show, namely the Connoisseur G90 and Whisker X models.
The Connoisseur G90 follows on from the huge popularity and success of the formidable G50, consistently one of the best-selling poles of recent years. The G90 offers the renowned strength and durability that Connoisseur users have come to expect yet improves on stiffness, rigidity and balance along with an improved spares package.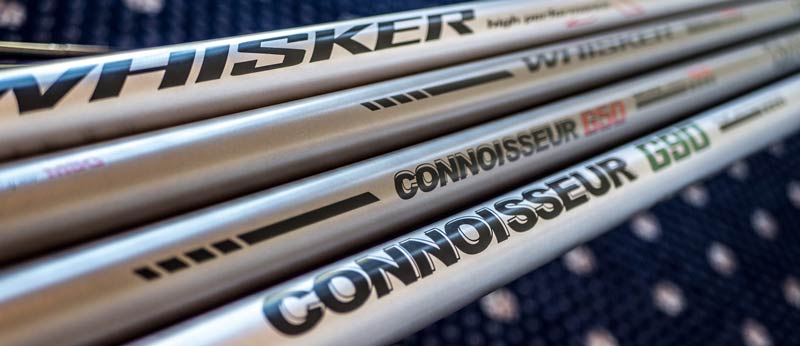 The Whisker X is just a stunning pole. Selling for £1,825, this is a model that offers incredible performance. Whisker poles have always pushed boundaries when it comes to this price point and this is no different.
A huge improvement for the new poles and Daiwa poles in general is all of the new added extras. The top kits are now supplied pre-bushed at the tips, feature a PTFE nose cone on the No2 section and also utilise a hugely improved Interlastic puller system.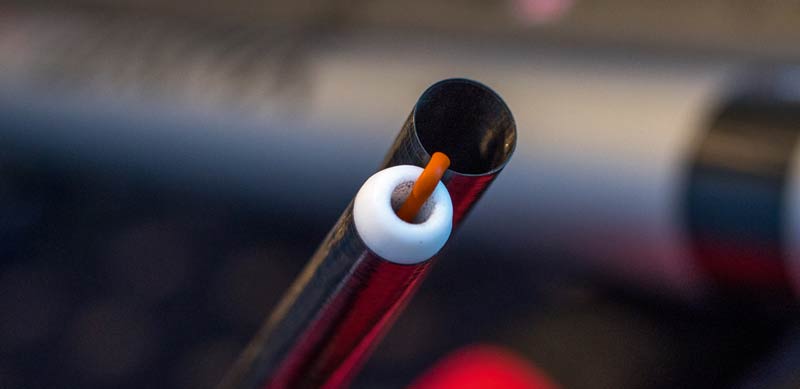 The new Zoom cupping kit allows pinpoint accuracy when feeding as the kit can be adjusted to be the perfect length to match your top kits.
These top-kit improvements are fantastic and are exactly what we asked for from Daiwa last year, so thanks for listening!
Daiwa Honourable Mentions
Ninja LT reels
J-Braid Grand
Carpa floats