It's fair to say that poles in general are better than ever. Whatever price point you are looking at, there are numerous excellent options for you to consider.
There was a time though, when only a handful of flagship poles really stood out. But that just isn't the case these days as just about every flagship offering now is excellent. But with that comes the difficulty of how does a new pole release really stand out from the crowd?
Just being stiff and strong isn't enough anymore as all flagship poles are that. MAP has realised this and set out to create something truly special and, more importantly, different.
The MAP TKS 901 was a pole that created a huge stir within the trade but also among the customers. It raised the bar in terms of stiffness and set some trends that are still evident now. Former editor Alex Bones famously claimed the pole to be the best around at the time!
It was fair praise, I should know, I used a 901 and a 901 2G for a long period of time. Both were excellent for me and I felt were perfect for my commercial-based fishing at the time. There were negatives of course, and I commented many times on the top kit length particularly. They were also quite chunky, and while that wasn't a deal breaker for me, I have heard several anglers say the 901 mandrel is just too thick for them.
I think the problem came when it comes to improving the pole. The 901 was so good that it is hard to seriously improve it. For sure the 901 3G that is soon to be released will have improvements, but it certainly won't have the market-defining improvements that caused such a stir on the initial 901 launch.
So what to do? MAP brand manager Mike Robinson had a chat with me three years ago saying he planned something totally different for the 1001. He teased me by saying the pole would feature a new, slimmer mandrel and that he already had the test sample. He wanted the pole to be the same diameter as the 901 No6 section… at the full 16 metres!
I had remarked at the time that surely it wouldn't be possible to create a super-stiff pole, in line with the 901, and make it slim. Others have said the same too, so my fears were justified.
To be honest, it got to mid 2018 and I was beginning to think that my fears had proven true and that the 1001 was just too difficult to get right and was simply asking too much from the engineers. That was until Mike excitedly called me to say it was ready! Three years of stringent testing and development and the final test samples were being tried and tested by the MAP team.
A few images started to drip on to social media in late 2018 and I made the call to get my hands on a test sample. A meeting was arranged and I was soon in possession of the first 1001 to be seen outside of MAP employees, and I don't mind admitting it was the first time I have genuinely been properly excited to see a new pole in a long time.
So how slim is it and how does it work? Well, amazingly the 1001 3G is just 43mm at 16 metres. It is hard to explain just how slim that is until you see one in the flesh, but as a point of reference the 901 measures up at 50mm. On most poles my fingers only just meet when holding the pole. With the 1001 not only do they meet, but also there is room to spare. They were true to their word; this is a seriously slim 16m pole!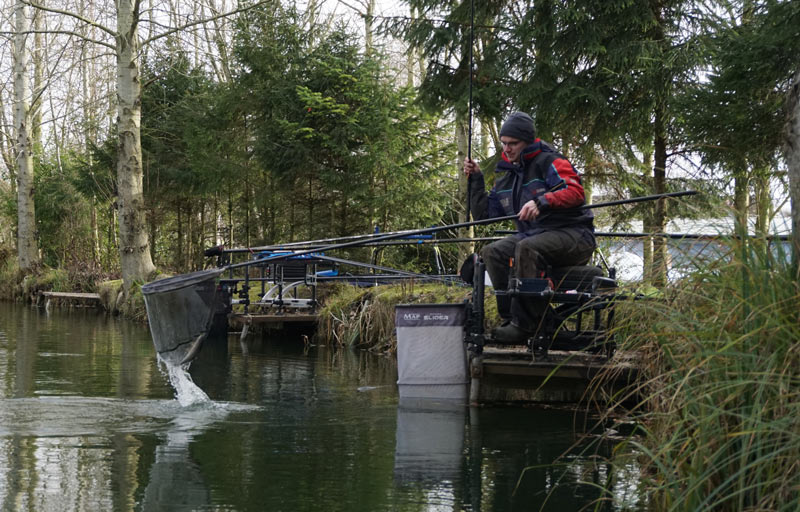 To make it work, MAP has had to utilise four parallel sections that get progressively stronger. So the 11m section right up to the 16m section are all the same, but the 16m section is the strongest of the four to cope with the load. The butts themselves are unbelievably strong. MAP has used the same amount of carbon as the 901 but condensed it around a slimmer mandrel. The wall strengths are impressive and it feels like you could walk along the pole! Just a small detail, the 11m butt section doesn't have graphics, in case you were wondering.
The mandrel is certainly interesting because the top kits from the other TKS poles fit. So if you are a MAP pole owner and fancy a dabble with a 1001, your top kits will fit. However, the rest of the pole is different.
I thought shipping out a pole so slim and with such a taper would feel a little weird; Mike himself said to expect it feeling a little odd at first. I didn't find it odd at all actually, and shipping out with this slim pole felt natural and easy.
But how does the pole handle? When I first posted some images of it on social media, many people assumed it wouldn't be a stiff pole, especially at 16 metres. It's a fair assumption to make; after all, we have been fed this story that slim poles can't be stiff since the beginning of pole fishing!
The pole is awesome. It is poker stiff at 16 metres, and I mean that. Is it stiffer than the 901? It's hard to say; I would say it is very similar and possibly marginally stiffer. Don't be turned off by that comment though, as the 901 is unbelievably stiff!
The huge factor for me here is the diameter of the pole. I found it so comfortable to fish with. On my test day, we were graced with strong winds and gusts up to 40mph, which presented the ideal conditions to test run this pole. It is the best I have ever used in the wind and that has to be down to its diameter.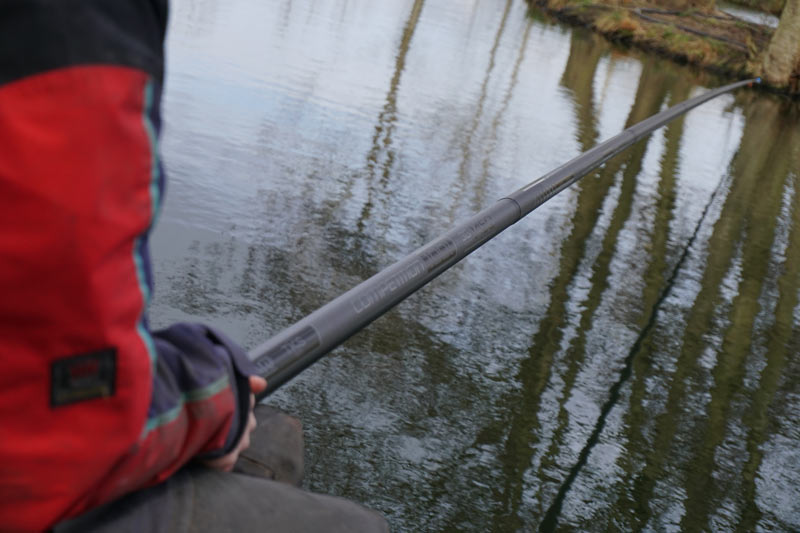 But more importantly just holding the pole in general is so comfortable. Imagine holding a 6 or 7m pole, diameter wise, yet it being 16 metres. I found it a joy to actually use.
I must stress though, that this pole will not be for everyone; you may prefer the normal, thicker poles around and that's fine. But having used this pole for over 10 hours now, I cannot believe how comfortable it is to fish with at all lengths.
One thing I did find was that it is not a light pole. It is similar in weight to the 901, but thanks to the stronger butt sections it actually feels a bit heavier. The balance is good, but it does feel a bit heavier so that is worth thinking about.
So the pole is amazing. It's stiff and easy to fish with but are there any negatives to the 1001?
You need to be aware that the pole packs away into four tubes. I am used to poles that pack away into three tubes so having another to carry around isn't an issue personally, but some poles pack into two and if you are used to that setup, you may find this unusual.
The pole is 16 metres but only with the mini extension added. This is worth noting if you do try the pole out in a pole alley; make sure the poles are the actual length before comparing them. The trend seems to be these days that poles are 16 metres when the dolly butt is added, and if that is the case then be aware of it. Amazingly there are very few 16m poles that are actually 16 metres without a dolly butt! But as long as you know it, then it isn't a problem.
There is also the weirdness factor. This is something totally different and it may feel strange initially, but I urge you to get past that because I found it so impressive. It's certainly the pole that I have enjoyed using the most for a long time.
I also like that MAP has listened to criticism of the previous poles. I always felt the TKS Match and Power kits were too long and I had to really butcher mine to make them how I wanted them. The new kits are shorter and are superb! They are pre-bushed and also come with factory fitted side puller bushes, the excellent MAP curved designs.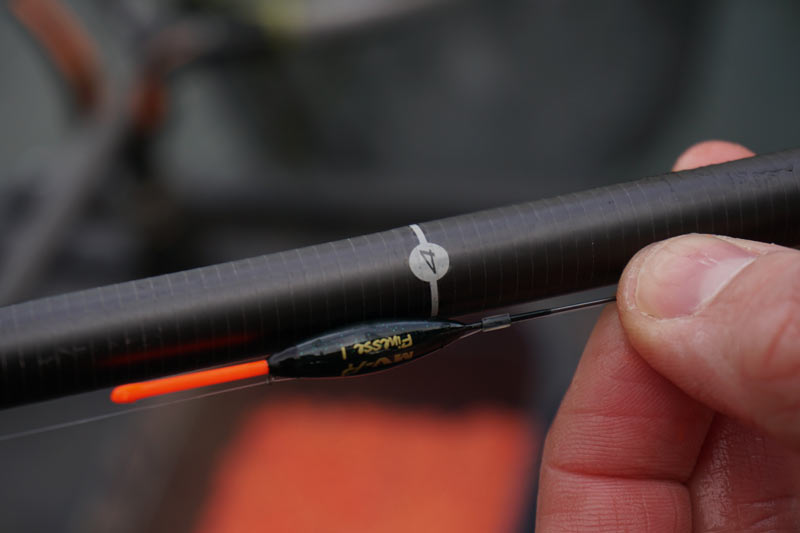 I also like the 1ft markers on the top kits. They are strong too and you can use the Match kits with absolute confidence. But just as with the 901, the Power kits are excellent quality and the difference is barely noticeable even when fishing long.
That brings me nicely on to the kit package. There are loads of spares with this pole, a total of 15 in fact! A mix of Match, Power and F1 Shalla kits, along with short No3s, mini extensions and cupping kits, all supplied in tubes and coming with a quality holdall. It's a great kit package and is the best on the market. Just buy some elastic and you are ready to go.
I am seriously impressed with the 1001 3G. I applaud MAP for trying something new and daring, rather than just continuing with the same old winning formula. It may not sell well, it may divide opinion, but for me this pole is as close to a 10/10 as it can get and MAP deserves huge praise for trying to raise the bar.
Verdict: The pole I have enjoyed using the most in a long time. It's perfect for me; it might be for you too!
RRP: £3,999.99