Garbolino really made some great strides into the seatbox market a few years ago with its GBC-36 box system. It was the perfect opportunity to lay the foundations and build a new seatbox project.
The initial success was based around creating a rock-solid frame and leg system that just will not let you down. And that is what Garbolino achieved. The adjustable leg system on its boxes has to be seen to be believed – it is as solid as a rock. A unique pin-lock system means that gone are the days of relying on tightening up legs with handwheels – this pin system locks into place in a fail-safe manner that simply cannot slip. Even where handwheels are used, they benefit from 8mm threads rather than the industry standard 6mm threads. This gives you that extra strength and torque when you need to be secure.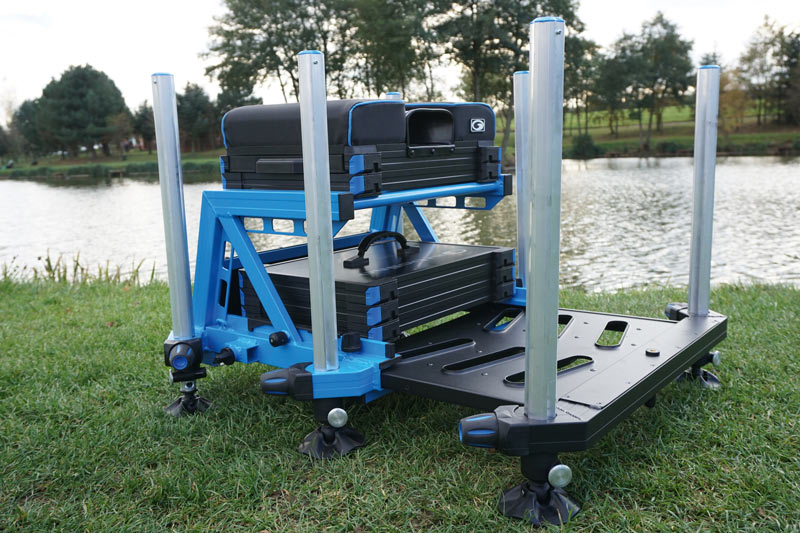 A neat design of the frame is the 'spider' layout. Each leg knuckle is offset and in-turned slightly. This reduces the footprint of the box significantly, making loading it into the car an easier task. It also allows attachments to be positioned closer to the angler to make fishing more comfortable.
The new GBC 36-50 Competition model builds on those superb foundations and brings the development forward tenfold. The interchangeable trays are much improved on the aforementioned model. They feature a new clip system that is very user-friendly and customisable.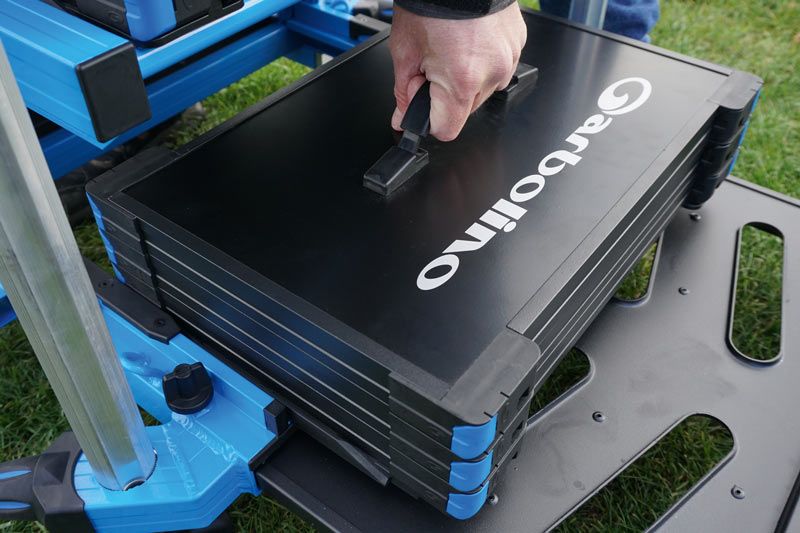 The new cross-drawer now features proper compartments to help you stay organised. These are much smarter and easier to use than the aluminium drawers from the previous boxes.
The frame itself is a new design that not only looks incredibly smart, but also reduces weight dramatically. As far as seatboxes go this is a brilliant option. It's strong, well made and thanks to the new tray and drawer design is very user-friendly. You can see that the Garbolino consultants are all contributing ideas to help improve the box. The small details and improvements are evident and all add up to make this a very attractive seatbox proposition.
RRP: £599
Verdict: What a brilliant seatbox system! Super-strong and well made.