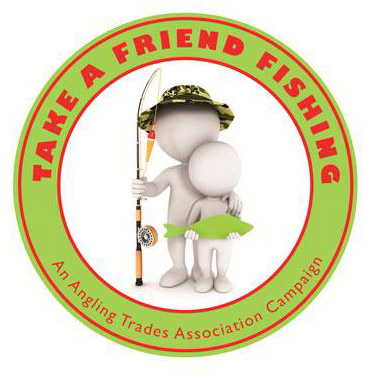 With more people going fishing for the first time or returning to the sport after lockdown restrictions on angling were lifted in the UK, the Angling Trade Association's (ATA) 2020 Take A Friend Fishing initiative is going from strength to strength. The first two-week window of 2020 proved to be a big success, engaging more new anglers than any previous running, and the ATA is now preparing for the second phase, which will run from August 14th to October 4th. This will give Environment Agency rod fishing licence holding anglers the opportunity to register for a free one-day Environment Agency fishing licence, worth £6, to take someone they know fishing.
Ali Hamidi of Korda/Guru said: "It is our responsibility as anglers across the UK to show the splendour of our beloved pastime to friends and family who have never been lucky enough to enjoy this amazing hobby."
Mat Woods, brand manager at Korum added: "Anglers are fishing more often, lapsed anglers are returning, and the wave of new anglers is exciting and momentous."
For more information and to get a free one-day fishing licence to Take a Friend Fishing, fishing licence holding anglers just need to go to www.takeafriendfishing.co.uk and provide some simple contact details including their fishing licence number and the date of the fishing trip. This will notify their friend who, after checking their details are correct, will be able to go fishing with the fishing licence holder, on the selected day using their own free one-day fishing licence.