The Open Match was sponsored by Marukyu with lots of prizes, for the winners. At the draw I drew peg 7, with the wind blowing the other end of the lake and lots of carp spawning, I started the match negative, just in case the fishing was hard. After catching a few on the long pole shallow early the previous day, I started on this line again, 6mm Marukyu Focus Pellet flavoured with Scopex Amino on the hook, pinging 6mm fishery pellets again flavoured with Amino Scopex. After about 20 minutes I hooked my first carp about 3lb, I was amazed by how hard the carp pulled back, I noticed a few anglers starting catching well on the pole short so I started attacking the shallow line, by feeding more bait, more frequently.
I had a good run of small carp, but just got the feeling it wasnt quick enough.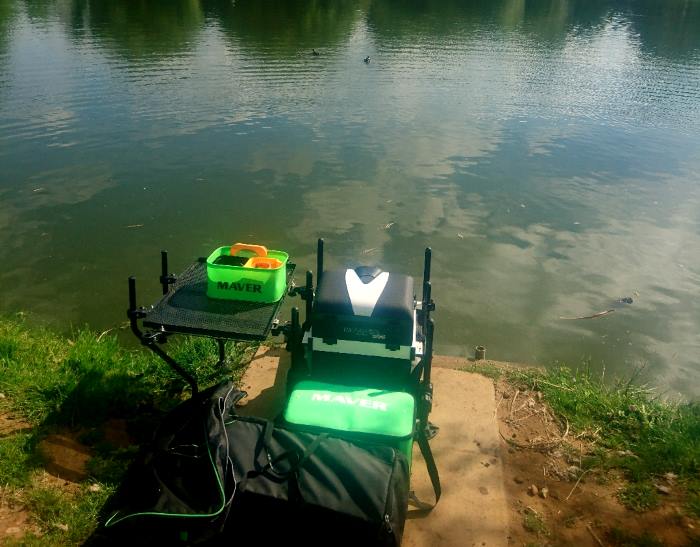 I had a spare peg to my left so cupped in a couple of big balls of Marukyu's Pellet Skrunch loaded with maggots and an extra helping of Marukyu's Amino Cocconutty to add even more attractants. I went back on my shallow line, but within minutes I could fish moving down the edge.

I spent the rest of the match catching down the edge with on Cocconutty Red maggots, feeding a small cad pot of sloppy Pellet Skrunch Groundbait loose feeding maggots after hooking every fish.
To be honest I was amazed by how well it fished, and with a little more knowledge on the lake, and after speaking to some of the local lads about rigs and elastics, I should of definitely of fished alot more heavier.

Ended the match with 179lb 10oz, which was 4th overall, a good result against some great local lads, but still felt the peg was worth more, the top three weights, all weighed over 200lb and think if I was to fish the peg again I could of caught 200lb plus.
Just didn't have the right elastic and rigs for that type of fishing. My box is full of F1 rigs! ?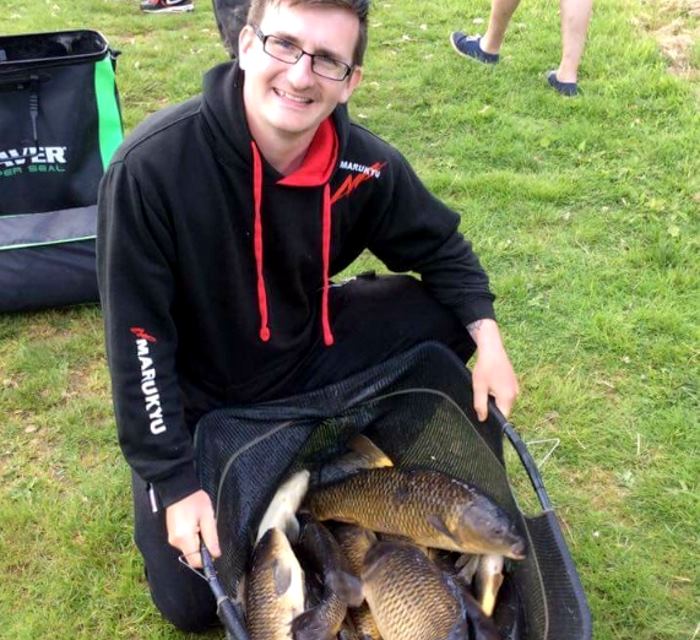 The Pellet Skrunch groundbait, red maggots, with the added Cocconutty Amino combination is definitely a great margin mix and something I will using again over the next few months. Overall it was still an awesome days fishing and can't wait to get back to Alders Farm for another match a little wiser.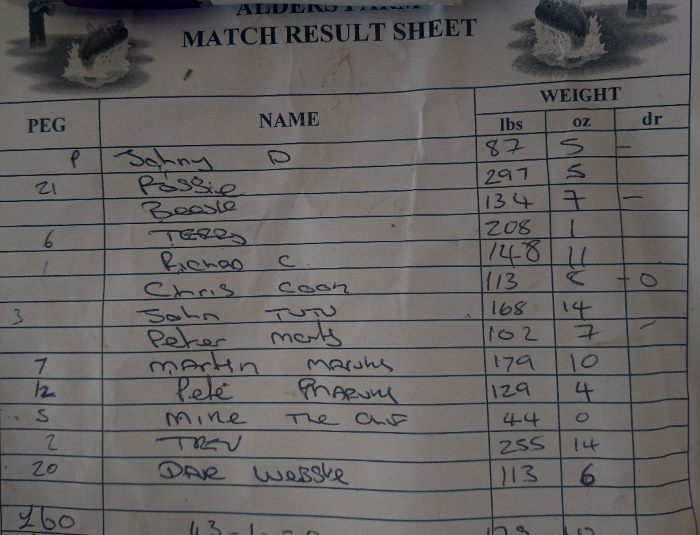 Tight lines
Martin Stokes