I have just got back from Croatia, where I was privileged to be part of the four-man England team that took part in the World Masters Championship on a lake near Sveti Martin, in Croatia.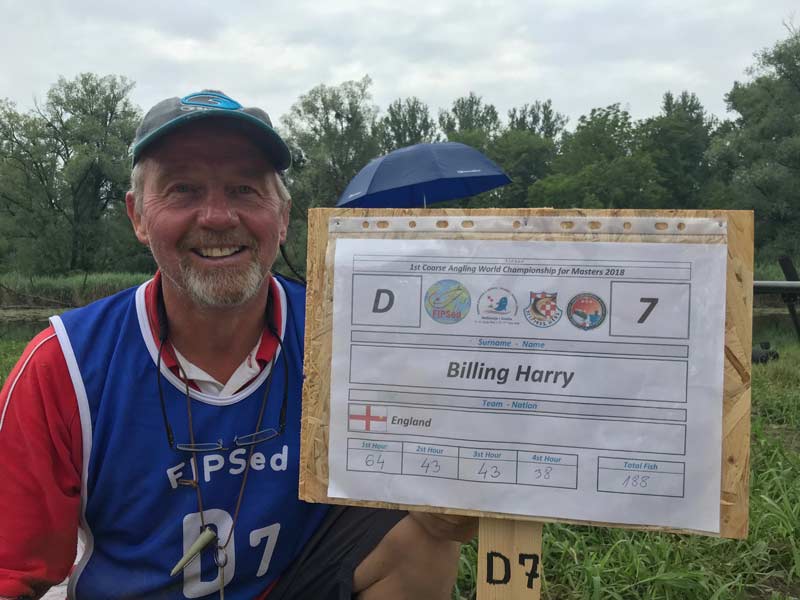 We had four days of official practice on the venue and it was solid with small roach, bleak, carrassios and spiky catfish. We practised all sorts of methods, but it became clear that it was going to be fishing shallow at seven to eight metres, feeding balls of slop (three bags of Sensas surface to one bag of Gros Gardons) that contained joker, dead pinkies and finely chopped worms.
DAY ONE
Section D, Peg 6
I had practised this section, so I knew it was full of fish and was feeling quite confident of doing well. I had the reigning world champion on the next peg in the shape of Frenchman Francois Bergault. I was World Champion in 2016, so it was being billed as a clash of the champions. I was feeling very nervous at the start, as expectations were high.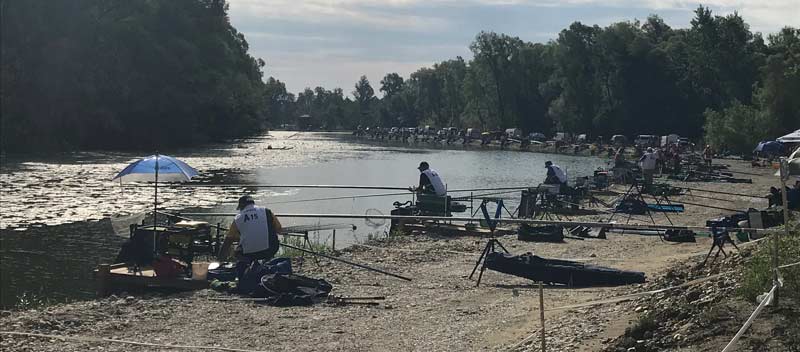 I must say he is one of the quickest anglers I have ever seen, he could unhook fish and re-bait in the blink of an eye. I fished to our team plan, had a steady start and didn't panic – I knew from our practices that the catfish would put an appearance in at some stage in the match.
It was with great relief that I had about 20 cats on the bounce mid-match, plus a 10oz skimmer and a roach of similar size later on. Together with the small roach and bleak, I had a fish count of 220, which gave me 4.181kg and a section win. Francois finished fourth, so I was ecstatic.
The team were second on the day with 10 points, just one behind France.
DAY TWO
Section D, Peg 7
Drew next peg to where I was the day before – couldn't believe it when Francois sat on my peg from yesterday, what are the odds of that!
Again Francois flew out of the blocks and was catching very quickly on the whip; he later pushed out to seven metres and fished slop shallow. I started and finished on the shallow slop method that we had developed all week. Unfortunately I couldn't catch any quality fish, so when Francois caught two 10oz skimmers mid-match he was going to be hard to beat.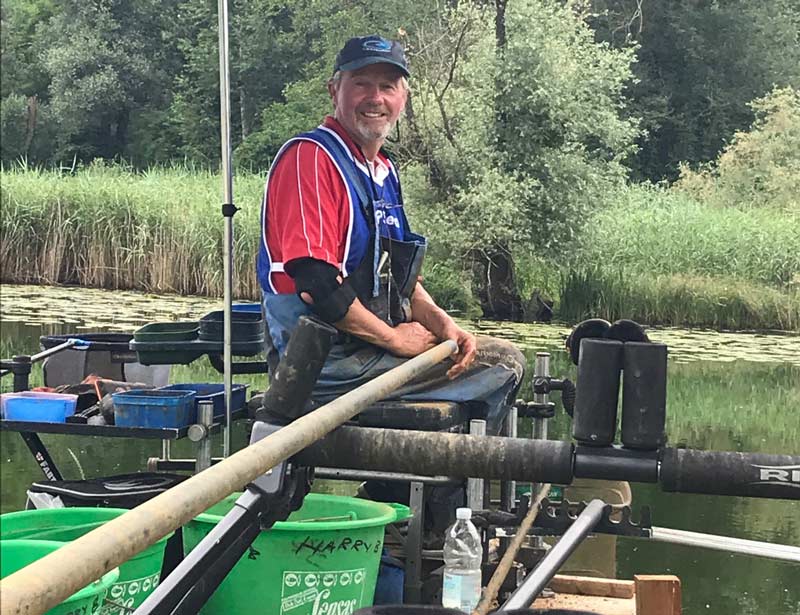 I ended up third in the section with 4.286kg, which gave me four points overall and a bronze individual medal. I was delighted as the standard of angling was incredibly high.
France beat us by four points on the second day, and finished with 19 points to our 24 points over the two days. Of course we were all delighted to have won a team silver against 17 other nations – it was a great team effort.
I had four points, Steve Sanders had five points, Danny Sixsmith had six and Mark Downes had 9 points. I must say though, France are almost unbeatable at catching small fish, so they deserved to win.
I'd just like to say a big thanks to the manager Joe Roberts and his helpers John Price and Matt Hall, who worked tirelessly over the week. Roll on South Africa next year!