2017 Mega Match This Qualifier The Glebe / Mallory Park, Leicester, 1st April 2017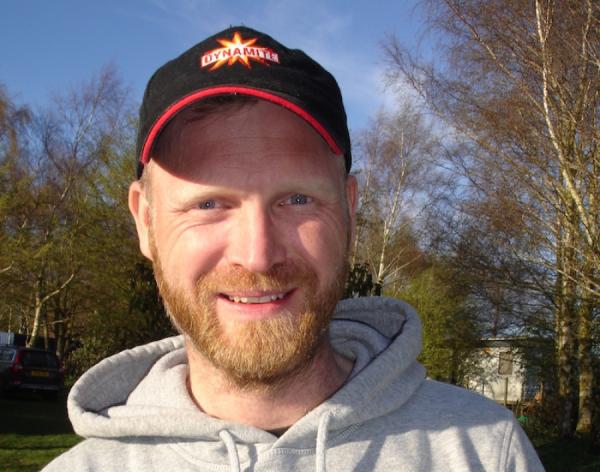 | | | |
| --- | --- | --- |
| Angler's Name | Weight (lbs/oz) | Peg # / Lake |
| Rob Wootton (Dynamite Baits) | 146-09-00 | 2 (Lake 1) |
| Jon Whincup (Frenzee / Bait-Tech) | 145-08-00 | 17 (Lake 1) |
| Andrew Bailey (Daiwa Dons) | 141-07-00 | 109 (Lake 7) |
| Keiron Rich (Middy) | 127-14-00 | 1 (Lake 1) |
| Bryan Travis | 119-11-00 | 105 (Lake 7) |
| Barry Mason (Guru / Bag 'Em Baits) | 116-11-00 | 98 (Lake 7) |
| Stephen Rothery | 108-13-00 | 38 (Lake 2) |
| Simon Fry (Garbolino) | 108-09-00 | 100 (Lake 7) |
The 2017 Mega Match This qualifier campaign began on a high with a sell-out event at The Glebe. Conditions on the day were very cold for the first couple of hours with quite a blustery Westerly wind, which eased off during the latter stages of the match. Temperatures, as a result, warmed up a couple of degrees, which saw respectable weights recorded given the time of year.
First to secure his place in the minimum £50,000 Match This Grand Final on Saturday September 2nd was Dynamite Baits rod, Rob Wootton. Rob drew peg 2 on Lake 1 and opted to fish a feeder for the full five hours to find quality carp on both pellet and maggot. Rob offered 146-09-00 to the scales to see off the challenge from reigning Match This Champion, Jon Whincup, to confirm his place in UK match angling's richest final.
Taking up runner up spot, and missing out on his third consecutive Match This final by an agonisingly small margin was Frenzee man, and current Champion, Jon Whincup. Jon drew peg 17 on Lake 1 and, like Rob, fished a feeder for the duration of the match. Offering dumbbells on the hook with wetted micros moulded around the feeder, Jon found carp up to 8lbs to weigh in 145-08-00. Despite narrowly missing out on his chance to defend his title, Jon has booked his place in the 2017 British Pole Championship final taking place on Sunday 20th August.
Finishing in third place on the day was Andy Bailey (Daiwa Dons). Andy secured an overall lake win from peg 109 on Lake 7 weighing in 141-07-00. Alternating between short and the long pole with pellet, Andy found good sized fish up to 7lbs to put some distance between himself and fourth placed man on the day, Keiron Rich. Andy also books his place in this year's British Pole Championship final.
Keiron Rich (Middy) occupied fourth place with a weight of 127-14-00 from peg 1 on Lake 1. Keiron caught the majority of his weight from down his edge on pellet with carp up to 6lbs.
Rounding off the top five was Bryan Travis from peg 105 on Lake 7.
Mega Match This Grand Finalist: Rob Wootton
Maver British Pole Championship Qualifiers: Rob Wootton, Jon Whincup and Andrew Bailey