2017 Mega Match This Qualifier Maver Hayfield Lakes, Doncaster, 2nd April 2017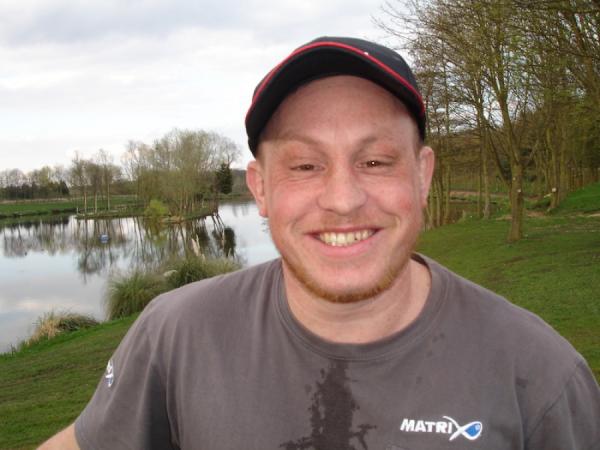 | | | |
| --- | --- | --- |
| Angler's Name | Weight (lbs/oz) | Peg # / Lake |
| Leigh Hodgkinson (Marukyu) | 64-12-00 | 68 (Adams) |
| Andrew Bailey (Daiwa Dons) | 58-11-00 | 42 (Island) |
| Martin Wood (Markham Main) | 56-02-00 | 80 (Adams) |
| Liam Miller (Barnsley Bait & Tackle / Frenzee) | 49-09-00 | 47 (Adams) |
| Luke Hawksworth (Colmic Woodlands) | 46-11-00 | 36 (Adams) |
| Andrew Fulleylove | 45-10-00 | 69 (Adams) |
| David Burley (Hayfield Lakes) | 44-05-00 | 12 (Island) |
| Kevin Smith | 43-14-00 | 81 (Adams) |
The second Mega Match This qualifier in as many days marked another sell out event at Maver Hayfield Lakes. Conditions on the day were mixed with temperatures overnight dropping as low as 3°C coupled with period of bright warm sunshine later in the afternoon. Fishing on the day was extremely difficult with many anglers catching just odd fish. That said, however, despite the weights being relatively low, it was an incredibly close match which, going into the final hour, anyone could have won.
Next to book his place in September's final was Marukyu-backed Leigh Hodgkinson. Leigh drew peg 68 on Adams and caught the majority of his weight fishing the pellet waggler landing carp to 10lbs to end proceedings with a modest 64-12-00. Like many on the day, Leigh struggled to find the fish in any numbers, but managed to do enough on the day to secure his place in British Pole Championship final also.
Finishing in second place on the day was Andy Bailey (Daiwa Dons). Following his third place finish from the Glebe on Saturday, Andy Bailey rounded off a successful weekend securing an overall lake win on Island from peg 42. Andy weighed in 58-11-00 of carp caught on pellet shallow.
Third place on the day was taken by Martin Wood (Markham Main) from peg 80 on Adams. Martin's match got off to a slow start with both men either side of him catching well early on. However, Martin managed to find the fish late on fishing the pellet waggler and pellet to depth on the pole to offer 56-02-00 to the scales thus securing his place in this year's British Pole Championship final.
Barnsley Bait & Tackle shop owner Liam Miller (Frenzee) finished in fourth place on the day from peg 47 on Adams. Alternating between pellet on the long pole, bomb and pellet and the pellet waggler, Liam was able to keep fish coming to the net throughout the day to weigh in hard earned 49-09-00.
Fifth place was taken by Luke Hawksworth (Colmic Woodlands), who drew peg 36 on Adams. Like many, Luke found odd carp on the pellet waggler to weigh in 46-11-00 at the end of the five hours.
Mega Match This Grand Finalist: Leigh Hodgkinson
Maver British Pole Championship Qualifiers: Leigh Hodgkinson, Martin Wood and Liam Miller