2017 Mega Match This Shaping Up To Be Another Historical Event!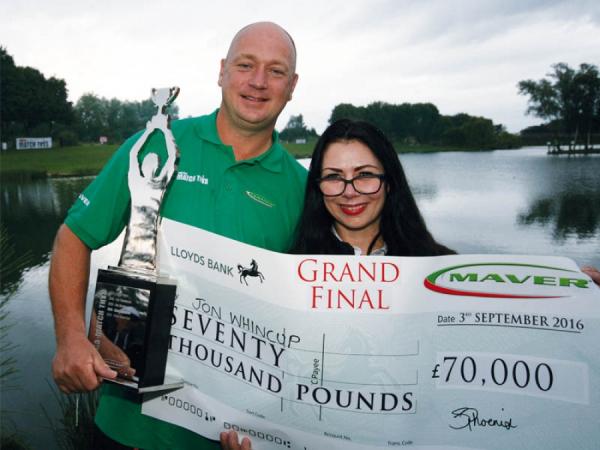 PRESS RELEASE
2017 Mega Match This Shaping Up To Be Another Historical Event
Saturday 3rd September marked the conclusion of the 2016 Maver Mega 'Match This' event. A gruelling five month qualification campaign, starting on Saturday 2nd April and finishing at The Glebe / Mallory Park in Leicestershire on Wednesday 17th August, produced what many have since hailed as the best big money final ever with twenty four of the UK's finest match anglers going head-to-head for angling's richest prize.
Tickets for the 2017 Mega Match This event went on sale New Year's Eve with large numbers of anglers securing their tickets in the hope of qualifying for angling's richest final just minutes after general release. In fact, since tickets were launched, three qualifier events have very nearly sold out ahead of the 2017 qualifier campaign beginning in April.
Event manager, Ben Hughes commented: "Ticket sales for the 2017 Mega Match This event have, once again, surpassed any previous launch to date! The competition has now entered its seventh year and it's great to see the event continuing to gather momentum. Mega Match This is now, without doubt, the biggest event in the UK match angling calendar and anglers everywhere want to be a part of it – especially in light of 2016's record-breaking pay out".
The 2017 Mega Match This event welcomes a brand new venue in Solhampton Fishery, Worcestershire as well as a second qualifier at Grand Final host venue, Maver Hayfield Lakes. The ever-popular Midlands bagging mecca that is Mallory Park will host a total of four qualifier events for 2017 with historically popular venues including Partridge Lakes, Decoy Lakes and, for the first time ever, Lindholme Lakes, hosting repeat qualifiers.
The event, which has so far rewarded the likes of Andy Power, Les Thompson, Zac Brown, Chris Cameron, Peter Upperton and Jon Whincup with a combined prize fund worth over £350,000, now embarks on another momentous journey in the hope of rewarding this year's Champion with an even larger prize. Last year saw Jon Whincup collect the largest prize in UK match angling history by way of a cheque for a life-changing £70,000! An additional £12,000 was also rewarded on the day between second and third placed anglers, as well as section winners.
Demand for tickets is extremely high with a number of qualifiers already showing signs of being fully subscribed long before the respective ticket deadlines. Remember, tickets are sold on a first come first serve basis. If tickets are available, you can book them on-line via the Official Mega Match This website at www.mavermatchthis.co.uk. Alternatively, you can book tickets over the telephone on 01527 406 300.