The action's hotting up for summer in the July issue!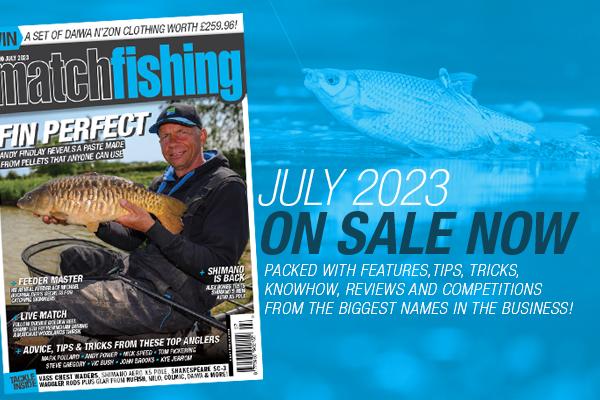 Match fishing legend and innovator Andy Findlay is on the July 2023 front cover and inside you can read all about his latest concoction. 'The Fin' has been a fan of paste for years and if you try his 'early season no pot paste' you could be very hard to beat on any carp venue where the carp can be caught close in.
Michael Buchwalder is also in this issue – he's established himself as one of the best feeder anglers in the world and represents Ireland in the World Feeder Championship so we thought it would be a great idea to meet up with him at Barston Lakes to discover the tricks he has up his sleeve that have helped him reach the top. Plus, there are features from Mark Pollard, Nick Speed, Stu Fotheringham, Steve Gregory, Andy Power, Tom Pickering and more, with plenty of new gear to look at including some Vass chest waders, Alex Bones tests the new Shimano X5 pole and to top everything off you can win a set of Daiwa N'ZON clothing worth £259.96.
EDITOR'S PICKS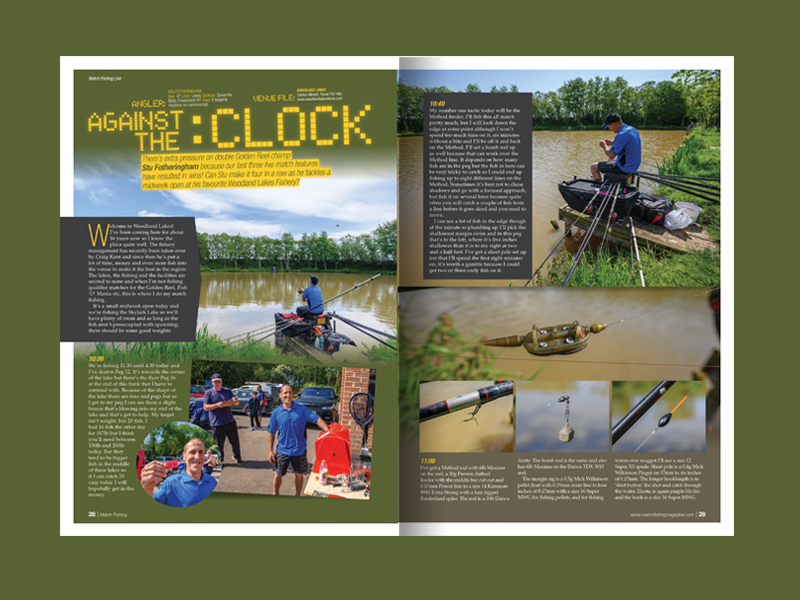 AGAINST THE CLOCK
There's extra pressure on double Golden Reel champ Stu Fotheringham because our last three live match features have resulted in wins! Can Stu make it four-in-a-row?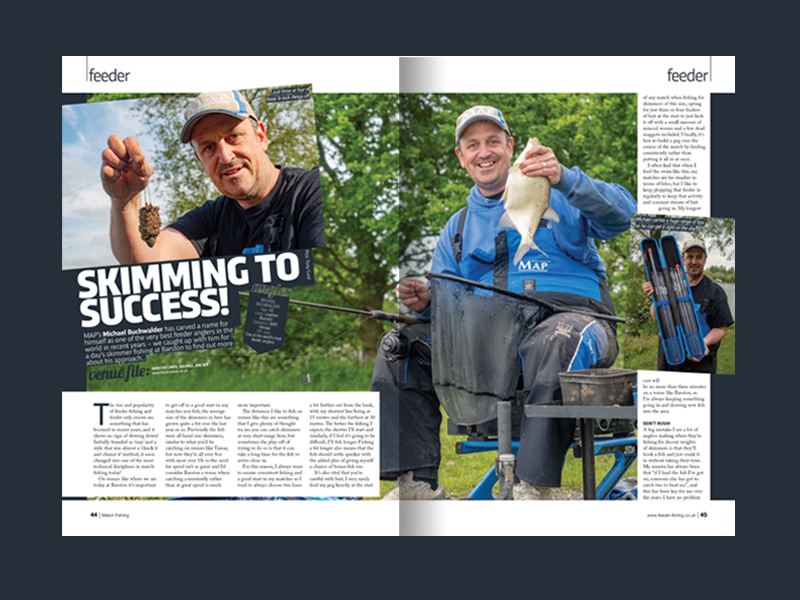 SKIMMING TO SUCCESS
MAP's Michael Buchwalder is one of the very best feeder anglers in the world – we caught up with him for a day's skimmer fishing at Barston.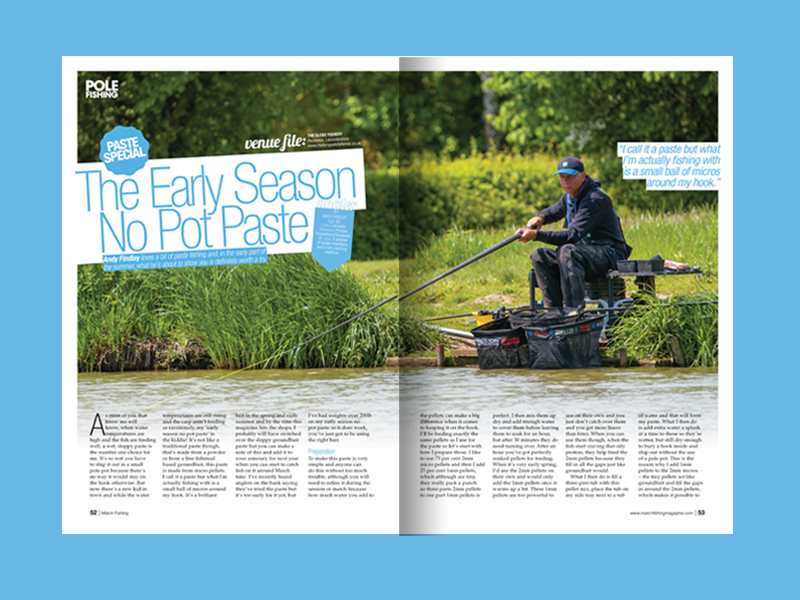 THE EARLY SEASON NO POT PASTE
Andy Findlay loves a bit of paste fishing and, in the early part of the summer, you might want to try 'The Fin's early season no pot paste'!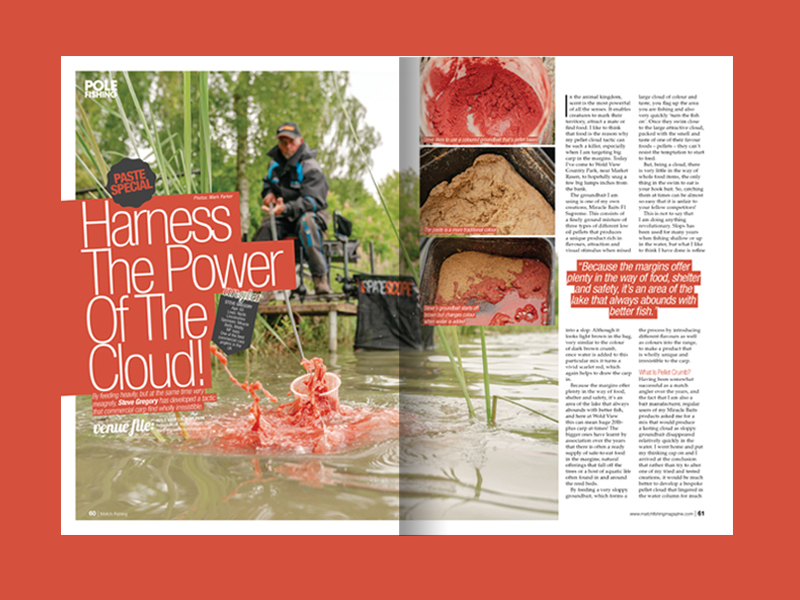 HARNESS THE POWER OF THE CLOUD!
By feeding heavily, but at the same time very meagrely, Steve Gregory has developed a tactic that commercial carp find wholly irresistible.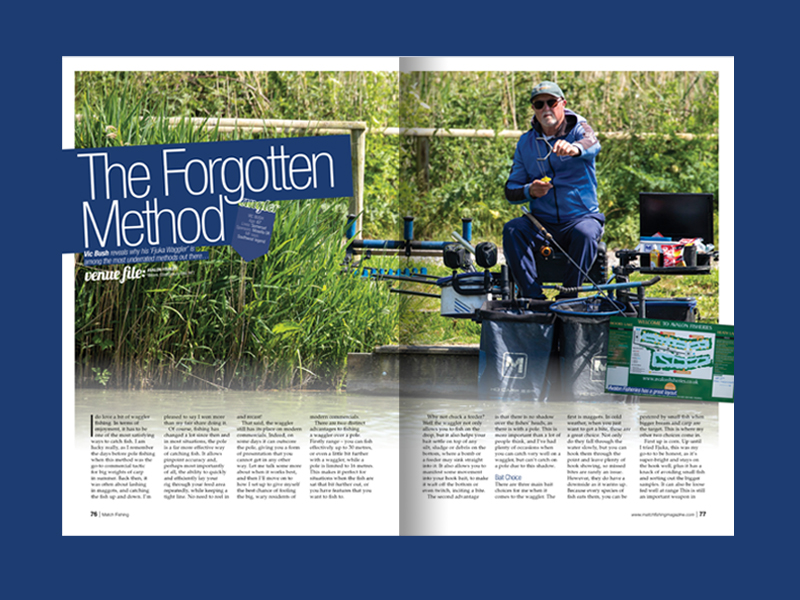 THE FORGOTTEN METHOD
Southwest legend Vic Bush visits Avalon Fisheries for a spot of traditional style waggler fishing for carp.