An Aging Game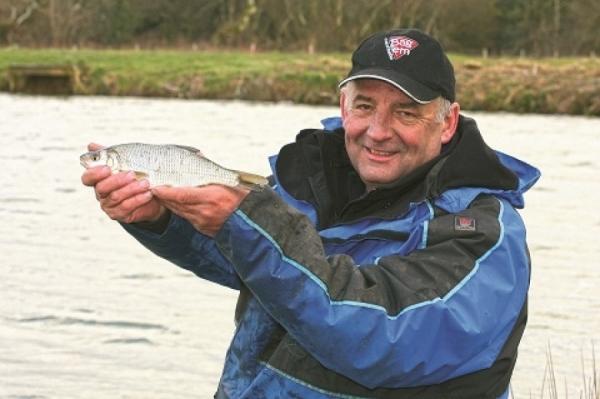 Stewart Lister reflects on an enjoyable Veterans Festival.
I am sure I'm not alone in the belief that we are not getting older, and think we can still do what we did 25 years ago? Sure, the odd niggle here and pain there, are little reminders of the years creeping by. That along with those annoying age category questions that I see all the time on the internet, you know the ones that put us all in nice age brackets like 18 – 24 years, 25 -30 and so on. Well, you know time is marching on when the next bracket that applies to you is over 65! So, what is this all about in a fishing article?

Well when you get to the magical age of 55 you become eligible to fish 'Veterans matches and festivals' like the Coors Veterans held annually at White Acres! It was really great meeting up with a lot of old friends as I competed in my first vets festival, I am a little annoyed with myself for not doing it a couple of years ago as I have missed out on a really great event, it's one that will now be pencilled in my diary for as long as I am able.

The format is similar to all the major festivals held at White Acres in as much as sections are drawn for the competitors before arrival. The major difference is that it is fished over four days and two of the matches are silvers only, which includes F1 carp. Like all festivals one section always seems loaded with well-known names and this was no exception. The perceived toughest section in the much larger spring and autumn festivals is usually referred to as the 'The section of Death'. I don't really think this name is very apt for a vets match, so we will just say that all four sections had plenty of experienced anglers competing!
No droppers, a good start needed.

My sequence put me on the Match Lake for the first day and I was more than happy when I pulled out peg 24 from the bag of dreams. It is a peg I know well, I have been fortunate to draw it on a number of occasions over the twenty odd years I have fished at the complex. There is one thing that I have learnt about this peg, and that is, it's very easy to confuse yourself as there are so many options available. For a start you have two separate islands one reachable with a pole, an aerator at about 18 metres which is tethered in deep water, a great 5 metre line and one of the best edge pegs on the complex, especially if peg one is not in the match. My mind was made up before I got to the peg it was to be a pole only match for me and that meant the distraction of one island and rods and reels were quite simply out of the equation.

The island slightly to my right is 14.5 – 16 metres depending where you fish. I decided to make it easier and concentrate at 14.5 away from the point. Rigs were J Range J15s in 4 x 12 and 4 x 10 set at depth in around 3' and shallow, bait was 6mm banded pellet. The deep water was also one of my choices and I used a ¾ gram Cralusso Capri for the long line and .5 gram model for the 5 metre line. Float choice is obviously personal to the angler, I find these perfect as I can change not only the colour of the antenna but the thickness which really is useful with the light conditions on this particular lake. My last line was the edge to my right and again this was a 4 x 12 float with a .16 hook length and a size 14 hook to fish caster and meat looking for Carp and those VIP's, for those that are not aware of the of the term its simply 'Very Important Perch.' They are up to 3lb and there are loads of them, so if the VIPs are in residence its happy days!

Here We Go

The match started and I dumped a large pot of meat in the deep water, I left the 5m line as I wanted to concentrate on that late on in the match and didn't feel the need to feed it from the off. Casters were fed down the edge. I used a kinder pot to feed the island swim and I also pinged pellets hoping to get F1's and carp to feed up in the water.

My first bite came fairly quickly and as I struck I saw a tiny gudgeon fly out of the water, not what I was looking for! Next drop and I had an F1 which ragged me round a bramble and came off, fortunately the rig was intact and I made sure I was ready for the next Schumaker. That first 90 minutes shot by and by checking my fish counter I guestimated I had around 35lb some of the F1's were approaching 3lb, it was a really real nice start to the match.

It did slow and it was time to try the other two lines and give the island a rest. I had a few VIP's down the edge but unfortunately lost a few, I saw them as well just before they come off the hook, annoyingly just out of reach of the landing net infuriating, but I have learnt not to get wound up too much, but it has taken me years to stay relatively calm! The deep water produced a couple of big skimmers and a small carp but wasn't really that productive. I had a skimmer shallow over that line but was plagued with small roach so I sacked that idea.

The rest of the match was spent nicking an odd F1 from the island along with a 5lb Ghostie, some nice Perch from the edge and I did have two small Carp from the 5m line where I started feeding meat with 90 minutes to go. All too soon the match ended, it had been a great day both fishing and weather wise as we had some sun after a really wet and windy weekend. The scales came around and I was last to weigh, Ian Parsons was the leader with 93lb caught on the pellet waggler from the high bank. I was sure I wasn't going to trouble him as my counter was showing 81lb which unfortunately for me was accurate as I weighed just over 82lb to take second place but more importantly a section win.

Day Two

It was as if we were been punished for having brilliant weather on Monday as Tuesday dawned with rain and 30 mile an hour winds. My plans for fishing two long lines with worm and caster on Jenny's already out of the window before I had my dip in the bag! I drew end peg 1 which had come third the previous day David Gibbs catching around 39lb but word was that he hooked 13 carp, not good news on a silvers day with the wind howling into my peg! Six metre was all I could hold and that was a struggle but there was no point in trying to be a hero and fish longer. I had another closer line at top kit plus one, even though it was windy there was little tow so I fished 4 x 14 floats I fed some Bag Em Green Skimmer with worms and caster at 6m and loose fed casters close.

I started on the feeder for the first 15 minutes but didn't get a bite so I reached for the pole and went on my 'long' line with worm on the hook I expected an early run of fish but I could not get a bite. A change to double red maggot produced a few small Skimmers and Roach but it wasn't fast and furious. I had a look on the close line with double red maggot and as the bait it the deck the float went under and my pink J range Lastix shot out of the pole until it bottomed out, Carp number one!

It was a day for chopping and changing swims as I could not put a run off fish together, catch two or three fish before it went quiet, I suspected carp so when it went quiet I tried the other line and nicked a couple. It was difficult feeding and I just could not throw caster onto my short line it was so windy. The only way I could feed was by kinder pot and on three occasions during the match I dropped my hook bait in the edge between my keepnets whilst I loaded the kinder pot or prior to shipping out and I hooked carp. Oh man, why this does never happen when they are allowed!

Wife to the rescue!

I did feel sorry for Clive Hancock to my right on peg 2 as his lens came out of his glasses, he was having trouble seeing his float. He went to the tackle shop with some super glue looking for some help with a repair as he obviously couldn't see well enough to do it himself. He returned around 10 minutes later looking like Colonel Blinkey with glue smeared all over his £200 lenses! Top Tip: If you need anything repairing at WA don't ask the youngest male member of staff! Fortunately Clive is a local and a call to his wife saved the day, a spare pair was soon with him and he started catching again as soon as he could see his float.

It didn't really get any better for me, don't get me wrong I had a good days fishing but felt absolutely battered by the wind. I finished with 33lb for 4th in section Clive and I were up against it as we definitely had the worse of the wind. It wasn't easy for anybody but got slightly easier the further up the section. Ian Parson won the section with 46lb 6oz narrowly beating David Cleaver by 2 ounces! Mustn't grumble Dave, you really must try harder!

Day Three

It was a Carp included day and a split section on Sycamore and Eery. Pegs 1 and 13 were dominating proceedings on Eery so if I couldn't pluck one of those I was hoping for a draw on Sycamore where I was going to take my chance and fish for silvers, the prospect of a big net of Roach on the cards. I was going to take a chance and fish for them all match. The 'nightmare bag' had other ideas as I drew peg 7 on Eery not at all where I wanted, a peg with no form.

Two pole lines at 13m and 5m were assembled to fish meat and a straight lead to fish 8mm pellet were assembled along with an edge rig where I hoped to catch some bigger fish late on. After feeding all my lines I went out on the straight lead. I had to feed much heavier than I wanted to as the lake seems to have its resident Seagulls that sit and wait on the aerator until they see food flying through the air, they are a nuisance! It took me nearly 90 minutes to get my first bite and then I had a run of about 5 small carp before that dried up.

After three hours I had an edge fish taken from the pallet to my right but could not get another bite. No bites from the left margin and a couple of carp and a few roach on meat from the 5 metre line were all I could muster which went 25lb I think I only beat one other angler in the section disappointing but that's fishing for you!

Final Day

With another section win, I felt I had a chance of creeping into the top ten despite the previous day's disaster. It was silvers on Trelawney so I was praying that the bag of dreams was going to be kind to me. I left it late and let around 15 or so anglers in front of me. I was behind David Cleaver and clearly saw him have a dip and pull out peg 3. Great I think, at least that is not coming my way, but it was soon apparent that he had accidentally picked two pegs out of the bag. Clint made him put them both back he gave the bag a big shake and let him in again, this time he came out with peg 13 the peg that has won the section very day!

Oh man, it was with a bit of trepidation when I put my hand in. Sure enough out came peg three you really couldn't make it up. Dave will always be known as 'Two Peg Dave' in my books from now on! Whilst I am on names I really felt like I should be called ''Wrong end Stew' as that's what seemed to be happening on the last three days, never mind mustn't grumble, much!

I went to the peg having listened to everyone on how they had been catching. Caster seemed to be the bait, short seemed to be the method. I put on my blinkers and followed the crowd and set up accordingly looking for around 3' on the inside. I also had a line for chopped worm and caster at 13m and a feeder that I was hoping to catch on straight away. To cut a long story short the feeder produced a small roach, a skimmer and an F1 in that order followed by a small carp and then no bites. Within 20 minutes I was out on the long pole catching Roach and Skimmers and the odd F1. All the time I felt the swim going away from me. Nothing was showing on the closer line. It seemed the same for all those that I could see with the exception of John Waterhouse on the next peg to my right. He was doing a great job in stopping the carp getting into my peg. 'Keep up with the feed John,' I had to keep reminding him in case a few carp sneaked through to my swim!

As the match progressed I found that I was having a conversation with myself; I was saying words to the effect this isn't right, I really should change tactics. However, I continued on the same track thinking that eventually it would come good. Just gone 3pm and less than an hour to go and it was getting worse, I eventually persuaded myself to change my method. I felt that it was too late in the match but as our individual winter league starts here on Sunday it was important to have a look on a different method just in case.

I cupped a hard ball of micros at 14.5 metres, changed my hook to a hair rig baited with a 6mm pellet, shipped out pinged a few and struck! Oh man, had I been doing it wrong? Well the answer is a resounding yes! In that last 45 minutes I had around half a dozen F1's and played 3 carp and had to change my rig as I managed to trash one playing a carp too quickly. Easy to say it's the time of day and they just turned on, but I don't think that was the case as the other anglers were not catching any faster. There is that old saying 'If you think of something, try it' this was clearly the example, if only I had tried it earlier. The lake was won with 39lb and I recorded 25lb and just missed out on a frame place by a pound or so. Oh well, at least I have some ammunition for the Sunday league match!

I was really pleased to see my old mate Andy Dare win the festival he fished really well recording two section wins and two seconds to narrowly beat Mick Wilkinson. Mick had three wins but had a bit of grueller on the last day. Thanks must go to Coors who provided the funds for some great prizes and also Ian Parsons from Sensas who donated a load of ground bait to the top 20. Well done to Clint and the fishery team who provided us with a well-run and enjoyable festival, personally I cannot wait until next year, but as a veteran I really don't want to be wishing my life away!