Angling News Week Now On Sale!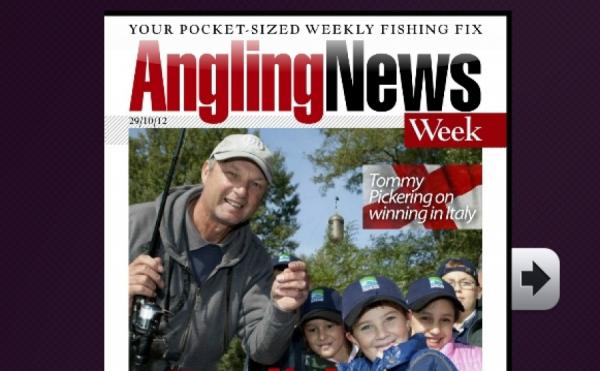 Latest issue on sale now!
The latest issue of Angling News Week is now available, and packed full of interesting stories! It has been a very good week for England- with our fly fishing team winning the Bank Challenge Home International, and Tommy Pickering showing the Italians the way home in a match fishing exhibition.
We also have the exclusive story of England Veterans star Roger Marlow- who has won the Soar Championship for the third consecutive time.
From the specimen world, there is news of a massive 8lb 12oz chub from the River Lee, and two new barbel river records!
Carp giant Korda have announced the release of a new Underwater Carp DVD- and we tell you how you could win tickets to attend a premier viewing with the stars at an Essex cinema.
We bring news of the latest range of poles from Maver, and a multi million pound tackle business that has just hit the market. Check it out at the App store, or
click here to pick up a copy online!