Angling News Week Out Now!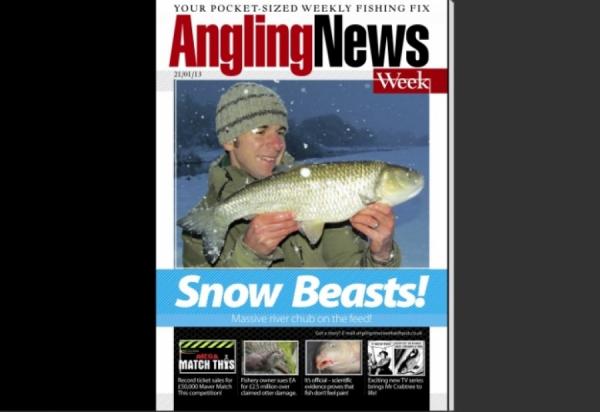 71 page issue for just £1.49!
If you like tip packed features, exciting new tackle, and of course all the latest videos and news from the fishing world, then you will love this weeks Angling News Week, which is on sale now! We have match fishing tips from Andy May and Sean Little, sea fishing advice from Barney Wright, and an exclusive interview with top fly angler, Steve Cullen - as well as much much more!
In the news, one of anglings most classic, and best loved angling series, 'Mr Crabtree Goes Fishing' is to be aired as a new TV series, we have the full story inside - as well as details of when you can expect to see it on your screen.
We also have the tale of the Welsh fishery owner, who is suing the Environment Agency for £2.5m, after a colony of introduced otters ransacked his fishery.
In more positive news, there is word from Brussells on this years fishery quotas, which bodes well for commercial and recreational sea anglers alike. There is also the story of the growing campaign to move the so called Bewdley Seal, which has been devastating fish stocks on the middle Severn.
In addition to this, we have an exciting host of features, tackle reviews, fishery reports and videos - plenty of material to help pass those long winter nights!
Click here to pick up yours today!