Angling News Week On Sale Now!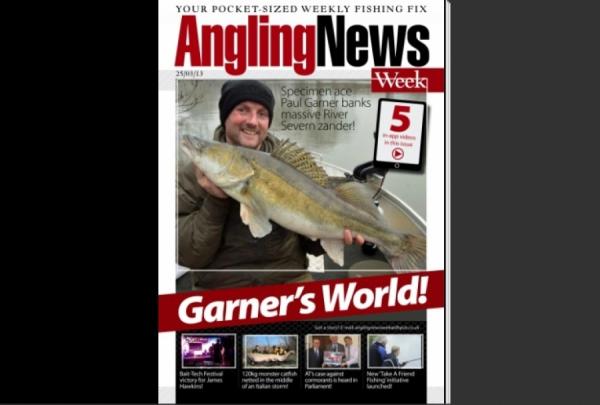 Exciting news, videos and more inside!

With massive fish banked, and prestigious festivals won with big nets of carp, you could be forgiven for thinking that we are are in the midst of a spring heatwave, rather than the Siberia like conditions that we are actually faced with!
We have the story from Cornwall's White Acres complex, where James Hawkins has been crowned Bait Tech Festival champion. Then, there is the tale of specimen ace Paul Garner, who has landed a 19lb zander from the River Severn.
The Angling Trust's battle against fishery destroying cormorants has reached new heights this week, with Martin Salter presenting the campaign to parliament. On top of this, we have the story of the massive River Po catfish, that stretched the scales to over 220kg! Then, there is the good news regarding the 'Take A Friend Fishing' campaign, that is set to run again this year.
Feature wise, we have must read tips on tackling silty swims, an exciting adventure catching congers from a kayak, and a must read guide to catching pike on the fly!

Click here to pick up yours today!