Angling Times/bait Tech Supercup – Round 1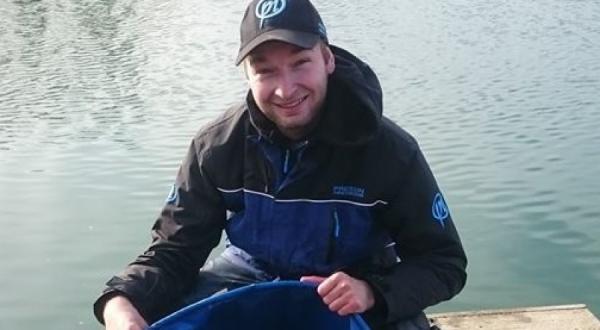 The Build Up
Round 1 of the Supercup had soon came round and following a practice session over the Easter weekend the Stockton Heath Angling Group (S.H.A.G) team were confident in the days leading up to the match which was being held at Goose Green Fishery near Alderley Edge. The practice session went well for the majority and we were able to use the information gained to help formulate a plan to follow on the day of the match. This would largely focus on catching a weight of Roach on the short pole line, Skimmers on the long pole and the potential of a bonus fish or two on the feeder early on. Going into the match I had given everybody a target weight of between 20 & 25lb which I believed would be good enough per man for us to do the business with some sections capable of more, others maybe not quite as good.
The Match
Following a quick walk round the venue with the Trafford AC captain whilst pegging out we soon got on with the draw. The layout of the Supercup is pretty simple, 6 anglers per team, 2 man sections (one per team..) and a simple case of beating the one opposition angler in your own section, the highest number of section wins per team win.
Each section had been situated in areas as evenly matched as possible, this meant the initial draw wasn't massively important, however the placement of our own anglers across the lake was, we got draw 'A' which were the odd numbers and between the team did our own draw; from this I got peg 3, the opposite bank from where I was during practice.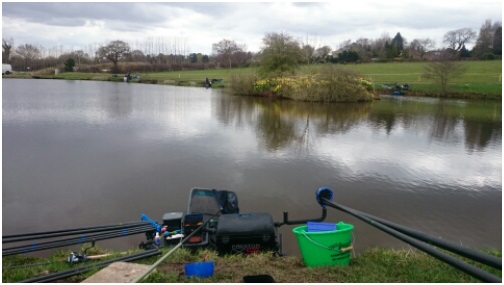 Following the team plan I had three main lines set up;
– 6 metres (Caster)- here I had three rigs set up to cover the 7 feet deep swim. I had both a 0.5g & 0.4g AS3 float set up for fishing on the deck. The bigger of the two patterns with a bulk and droppers and the lighter with a strung out shotting pattern, a 0.10 diameter hooklength and a size 16 Gama Green hook completed both setups. The same hooklengths were also used on a lighter 4×12 Chianti rig set up for catching shallow.
– 13 metres (Groundbait & Pellet)- here I had a depth of 10 feet, a 1 Gram Drennan AS6 float down to a 0.10 diameter hooklength tied to a size 16 B911 hook, size 8 Dura Hollo the elastic used.
– Method Feeder
I kicked the match off by putting 5 balls of groundbait on my long pole line, I had opted for a 50/50 mix of Sonubaits F1 dark and brown crumb, a mix I am confident Skimmers, Roach and carp will all happily feed over. In the mix I had mixed in some micro pellets and a few grains of corn.
I started off on my method feeder line a few feet from the island, but with just a single Roach to show for my efforts and with others around me also chucking across to the island and struggling it was clear that the fish didn't really want to be across there.
I had been feeding casters regularly by hand on my short pole line and the line instantly produced bites, I found that my bulked shot rig worked best as there seemed to be alot of fish competing in the swim so getting to them quickly worked well, the fish in the venue were definitely not rig shy. The next hour produced well from this line and although the roach were not of a particularly good stamp I was catching alot very quickly.
When the line started to slow down I decided to give it a rest and have a look on my longer pole line to see if any fish had settled over my initial feed. It took a couple of minutes but a quick indication on the float and my first skimmer of the day had fallen for my 4mm pellet hookbait, this one around 6oz in weight.
My next few put ins all resulted in small roach taking the bait on the drop and I didn't feel my bait was getting chance to get to the bottom without them intercepting it. I decided a grain of corn may be a better option to help filter out some better fish. I wasn't wrong, I waited a little longer for bites but my next couple of fish were of good quality. A hybrid of around 1lb, another skimmer of a similar size and my first proper slab of the day, probably approaching 3lb.
The next 20minutes saw me alternating between corn and pellet hookbaits to try and entice further bites but the swim had slowed up, I'm not a fan of feeding over the top of Skimmers as I feel it spooks them but fealt I needed to introduce more bait. Another couple of balls of groundbait went in and back onto my short line I went in order to let some more fish settle…
The rest of the match was a case of alternating between the two pole lines trying not to exhaust either one but at the same time trying to keep putting fish in the net. My short line constantly produced bites but unlike in our practice session where I was catching plenty of Roach in the 6-8oz bracket the majority of my fish were around 2-3oz. My long line seemed to produce 3 or 4 fish at a time and then slow up completely, it seemed as though the fish would move in quickly over the feed, eat everything then leave, in hindsight a particle rich initial feed potentially double what I had put in may have held the fish for longer.
I managed a couple more smaller skimmers, another nice hybrid and a Bream along with plenty of Roach before the all out sounded. The opposition in my section had struggled for large parts of the match and I was confident I had beaten him, looking around I could see others on my own team had struggled and other sections were going to be close…
The Weigh In
The weigh in got underway quickly and from what my team were saying it could potentially be a close one. We had almost certainly lost two of the sections it on the flip side we'd also won atleast two, the remaining two sections were going to be close..
Section A got us started and we knew our guy had struggled, a bit of a whitewash saw Trafford AC get the point with a weight of 25lb 13oz compared to the 8lb 15oz of the Stockton Heath rod.
Section B was where both myself and the Trafford captain had drawn, hopefully an opportunity to restore some order. I was first to weigh in and my net of mainly Roach with a couple of bonus fish weighed in at 23lb 9oz comparing to the 12lb 3oz of the opposition, we were back level!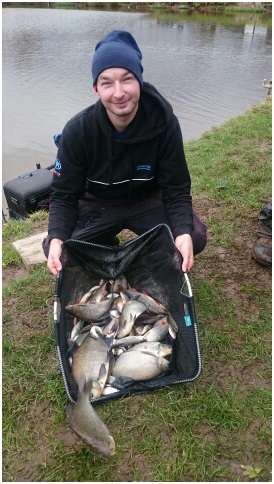 Following this we had a section loss in section C, annoyingly just 3lb in it including a 10lb carp caught by the Trafford Angler which wiped out what had been a solid performance by our man who had worked hard for 17lb 4oz of small roach.
Another instant reply though and in section D we came out on top again by a good margin at this point with 4 out of the 6 sections weighed in it was all square.
However, the next two sections didn't go to plan, a match winning weight came from the Trafford Angler and venue regular in E section with a weight of 36lb, a winning margin of 21lb.
With one more section to weigh and sitting at 3-2 down we needed a win in the final section, further to that a big win as the cumulative weight for Trafford was also much greater. Unfortunately it wasn't to be and a narrow section loss meant we ended up 4-2 down on the day.
Unfortunately a short lived Supercup experience for Stockton Heath Angling Group in their first year in the competition! Things could have easily gone the other way with a bit more luck on our side. Two of the sections being lost by a very narrow margin but that's just fishing!
On a personal note my match went well, I've caught steadily throughout the match and was able to rotate my lines to keep fish coming ensuring I did enough to beat my man to win the section.
A big good luck to Trafford AC in the next round and onwards in the competition!