Angling Trust Junior National Report
Tri-Cast Weston Pools youth team takes top spot at Tunnel.
The newly formed Tri-Cast Weston Pools youth team, comprising young anglers from across the country, recently took top spot at this year's 2017 Angling Trust Junior National. Eight top-flight youth teams fought it out for the top honours at the commercial super-water that is Tunnel Barn Farm.
The final result was decided over section placings, with Weston finishing well clear of the nearest rivals and sending three from the six-man team through to the junior Fish 'O' Mania final at Cudmore.
The top team was made up of Kristian Jones, Cagsy Parry, Jordan Holloway, Mike Rough, James Allen and overall individual event winner Will McCranor, who on the day took the top spot with a fantastic display of match angling from an unfancied area.
Not only did the first team win the day but the second team – Tri-Cast Weston Red – managed a very respectable fourth place, with standout individual Zac Worby taking the section honours and also paving a way to Fisho. Zac ended his match individually second overall on the day with over 120lb of shallow-caught F1s.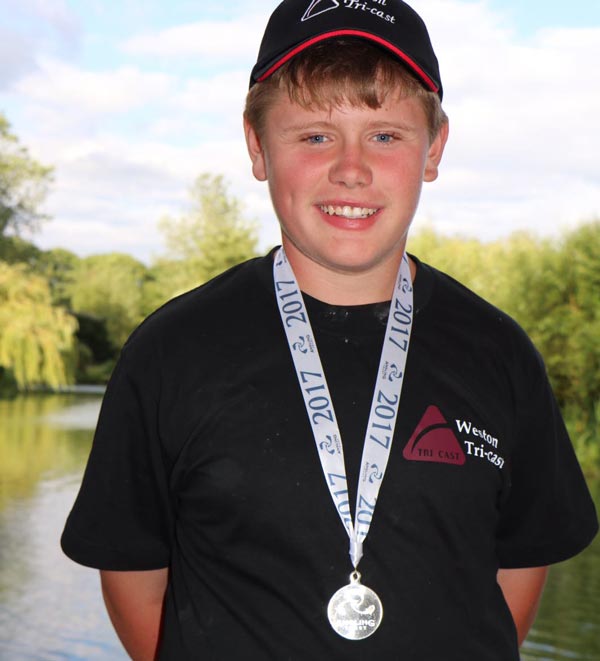 This has been the first event for the team and plans are already in place for the next campaign. The team wish to thank Steve Hopkinson from Tri-Cast, and Mike and Rachael Philbin from Weston Pools for taking over the full sponsorship – certainly big things lie ahead in the future.