Another Big Win For Power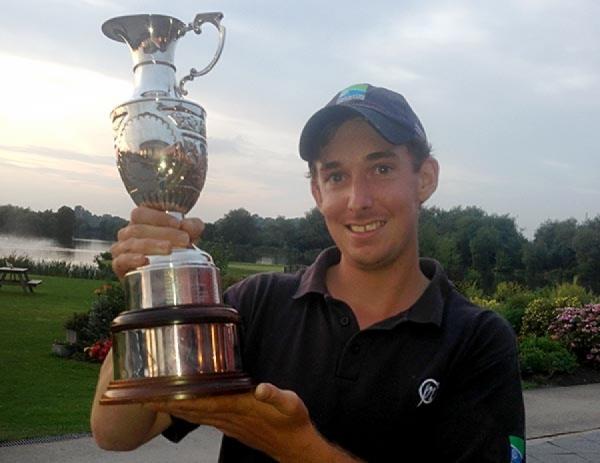 Andy Power has just added the prestigious UK Championship to his already bulging trophy cabinet!

After a tense fourth and final round at an out-of-sorts Barston Lakes, all Andy needed was a fourth in section to take the coveted trophy. That was narrowly enough for the Preston Innovations hot prospect to pip Garbolino-backed Richie Hull, thanks to his superior weight advantage of a whopping 241.423kg over four heats!
Richie managed a section third on the final day and was left cursing his luck as just another two ounces would have seen him finish a point higher and the 2013 champion. Alas, it wasn't to be and he had to settle for an almost as impressive runners-up spot, ahead of a string of top names.
Consistency shone through for Andy, who has also won the Match This Final two years ago and has starred in this year's Fish 'O' Mania Final. He has also just qualified for the inaugural Riverfest Final thanks to an all-roach catch on the Bristol Avon. He now hopes his rich vein of form will continue this weekend when he tries to be the first angler to win the Maver Mega Match This Final for a second time. Who would bet against this man after such an amazing couple of seasons?
On a hard but fair day that was only marred by 12 no-shows – something tournament organiser Nigel Harrhy was quite rightly disappointed about – the match was won by Grant Albutt (BMW, Matrix, Bait-Tech) with 83lb using Method feeder tactics from highly fancied end peg 124. Just a single 1lb behind was second-placed Adam Rooney on Peg 10, with 82lb, while Mick Bull filled third spot with 81lb.
Round Four Result:
1st G Albutt (BMW, Matrix, Bait-Tech) 37.931kg
2nd A Rooney (Daiwa, Guru) 37.308kg
3rd M Bull (Guru, Dynamite Baits) 36.911kg
4th P Bailey (Garbolino, Bait-Tech) 35.295kg
5th P Wrighting (Daiwa, Guru) 34.813kg
6th J Arthur (Pole Fishing) 33.849kg
7th S Ringer (Daiwa, Guru) 32.998kg
Top 20 Overall:
1 A Power, 8pts
2 R Hull, 8
3 P Wrighting, 9
4 T Hiller, 10
5 M Pollard, 10
6 D Roberts, 11
7 K Wardle, 11
8 N Speed, 12
9 A Wakelin, 12
10 D Cox, 13
11 P Holland, 14
12 J Arthur, 14
13 J LeBosquet, 14
14 P Bailey, 14
15 G Albutt, 15
16 G Norris, 15
17 S Ringer, 15
18 L Wright, 15
19 R Wootton, 16
20 S Fry, 16