Are You Covered?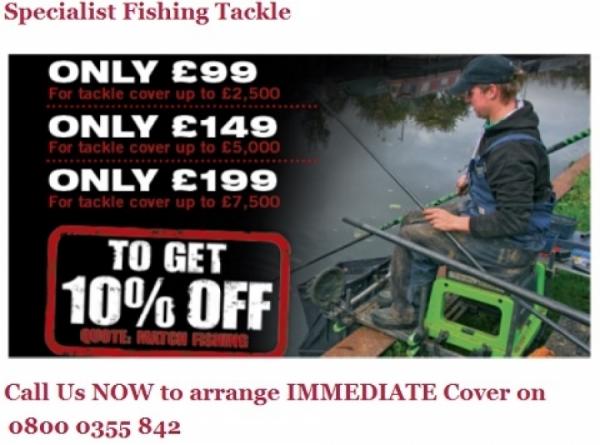 Insurance company offers special deal to readers.
Anglers First Insurance has increased its maximum sum insured to a whopping £10,000, and will cover any single item up to the value of £2,000.
The premium for £10,000 is only £249 per year.
Currently, Anglers First offers a 10 per cent discount to readers of our magazine, and anyone who takes out the insurance is automatically entered into a draw to win £750 of fishing tackle!
Click here for more information
, or call 0800 0355842 to arrange immediate cover.