Arthur Crowned Wychavon Champ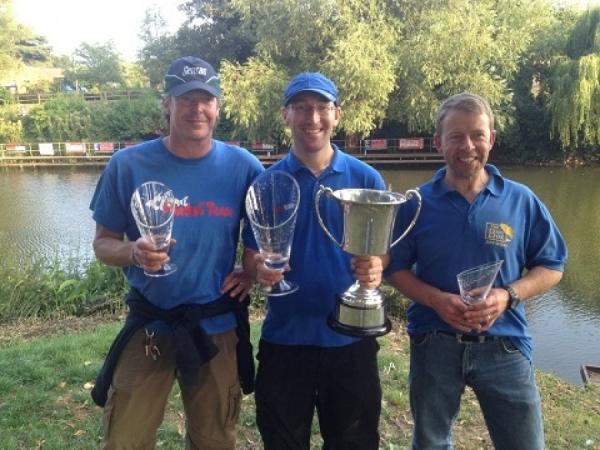 Pole Fishing editor wins at Evesham
Match Fishing and Pole Fishing magazines' group editor, Jon Arthur, has today become the 30th winner of the Wychavon Championship – after weighing in 11-15-0 from Peg 11 on Evesham's Crown Meadow. Jon, who also won the contest back in 2011, pocketed a £3,000 winner's cheque, after a late barbel saw him clinch victory by a margin of just 5oz.
Jon caught the barbel on a piece of worm, fished over a bed of chopped worm and caster. He explained: "At first I wasn't sure what I had hooked, I thought it was an eel or a tench – when I saw it was a barbel I had my heart in my mouth! Fortunately, I managed to scoop it, and with my bloodworm fish it proved enough to win on the day.

"
In second place was W B Clarke rod Sean Riedy who weighed 11-10-0 from Peg 44. Sean banked two good tench, and a handful of perch and eels on a maggot feeder cast to far-bank cover.
Local rod Jeff Spiers took third from Peg 10. Jeff also managed a barbel, fishing a piece of worm over a bed of chopped worm and caster fished down the lily pads to his right.
1 Jon Arthur (Pole Fishing magazine) 11-15-0 (Peg 11)
2 Sean Riedy (W B Clarke) 11-10-0 (Peg 44)
3 Jeff Spiers (Evesham Bait Box) 11-3-0 (Peg 10)
4 Sean Ashby (Sensas) 10-12-0 (Peg 40)
5 Tony Bench (Shakespeare Superteam) 8-14-0 (Peg 17)