**bait Tech Press Release**

The 2018 Product Release from Bait-Tech


The 2018 Product Release from Bait-Tech is here! It is a list of baits that perfectly fits into the Suffolk-based, family-run manufacturer's extensive portfolio. With one of the largest bait ranges on the market, there is something for every coarse angler to smile about.
Adding to the exceptionally popular The Juice Range is a fabulous sweet fishmeal groundbait and Pellet wafters. Expanding on the famous and continually successful Special G Range they have added Special G Glug and Soft Hook Pellets to match the 3 groundbaits.
A new Big Carp Method Mix with ingredients processed with ADF technology. This process maintains the high nutritional quality of the ingredients and makes them highly digestible. This is more efficient and effective than standard fishmeals and Bait-Tech's ADF fishmeals are from human grade quality fish.
Pro Natural Range has another addition: Fine Lake Dark. There is a perfectly formulated range of Stick Mix Liquids, the Bloodworm pellets are exceptional and there is a perfect addition to their infamous particles: Hemp & Sweetcorn.
With another stylish bucket on the list too - it's going to be a another great year for Bait-Tech.
Here is a taster of some of the new products: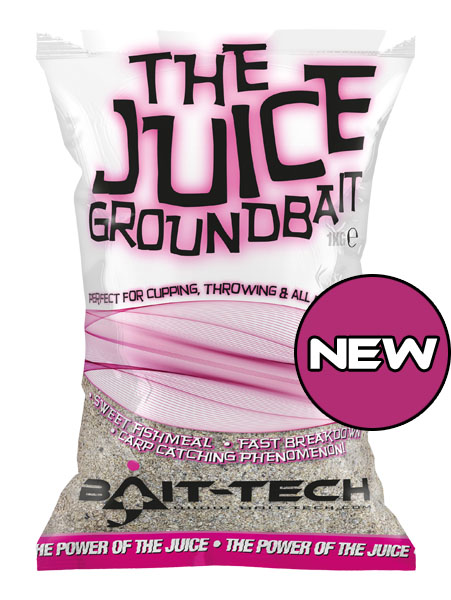 A new and unique formula based around commercials – fast breakdown, low binding properties. This is a sweet fishmeal groundbait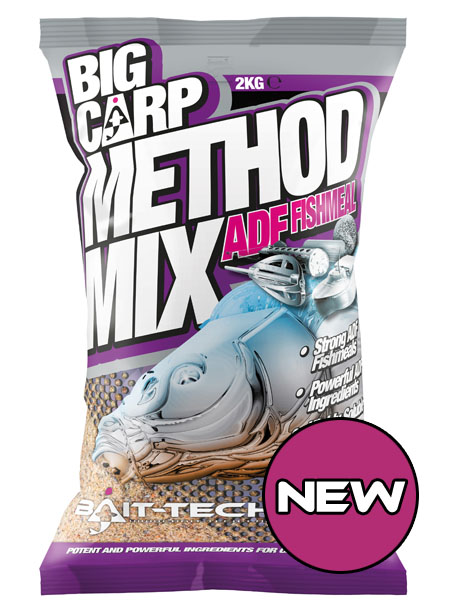 Big Carp Method Mix ADF Fishmeal
Contains real pungent fishmeals and fish that have been uniquely processed using ADF technology for instant chemo-sensory attraction.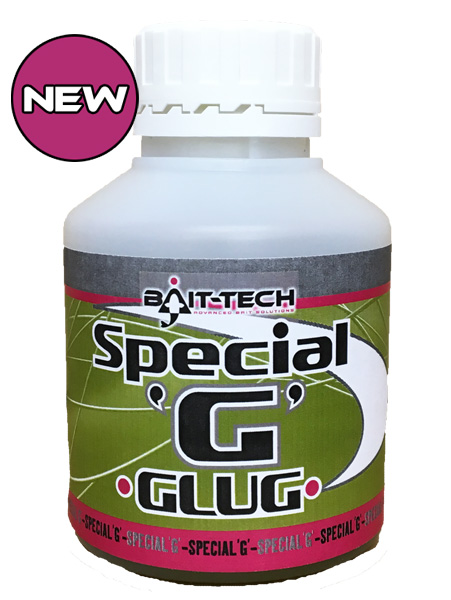 For increased attraction and maximum reaction – this is Special G in a glug! You can use it for anything
Sinking soft hookers made from Xpands to perfectly match the Special G Groundbaits.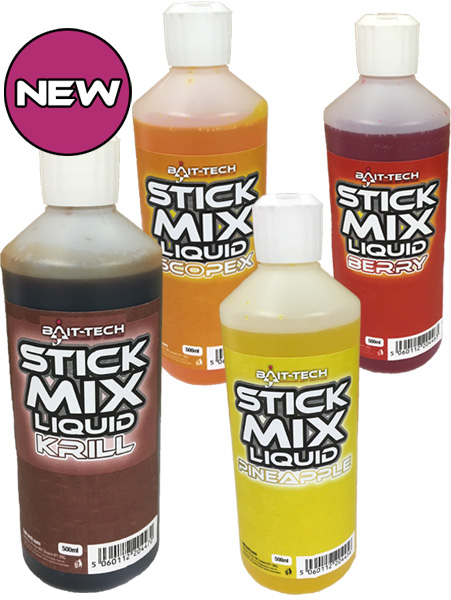 Increase the attraction of any bait with this range of Stick Mix Liquids. Versatile and with the right amount of Stick!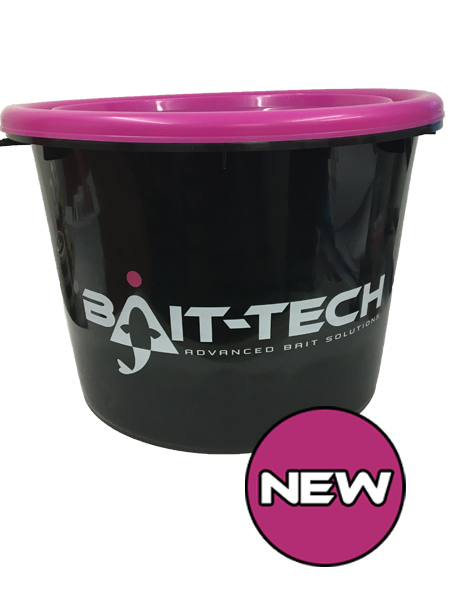 A new Bait-Tech groundbait bucket to add to an angler's collection. Classic black with a touch of Bait-Tech pink for the lid.
In total there are 15 different bait items and 2 accessories for the 2018 product list which makes this year's release strong and focused. For the complete 2018 product list and more product information please click here.
"We're very happy with the products we are releasing into the market this year" says Managing Director Hayley Goldsmith, "the development work has been an exciting one as we've been working with ADF ingredients - a new way to process ingredients to retain their nutritional value for instant attraction."
Ian Hirst, Sales & Brand Manager comments "For 2018, we focussed on what was missing from the range and we have certainly filled the gap with some brilliant products".
Andy Neal "being involved with product development is a lot harder than you can imagine as there is so much testing and tweaking to be done. The 3 new groundbaits this year are complete winners and I've been testing the Special G Glug for months now and always have a bottle with me. I can't wait for people to start enjoying these products as much as I have been."
Tony Curd comments "For 2018, the brief was simple - fill the gaps and give anglers the baits they need to catch more fish and win more matches. I believe we have done just that - after a lot of testing I'm really excited to see the results these product will help to achieve!"