Ballinamore Angling Festival, Co. Leitrim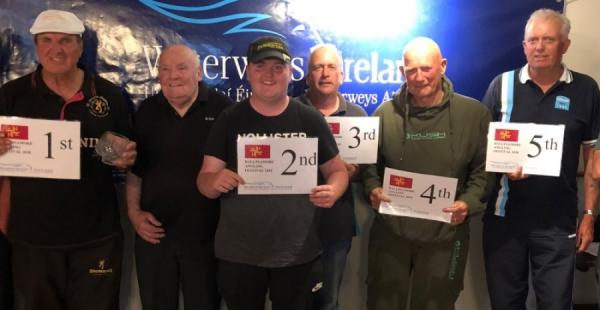 Four Times World Champion Bob Nudd comes from 7th position on the final day to win the 2018 festival. 124 skimmers on the pole at Lough Scur saw him pip runner up and Irish International James O'Doherty by just 800g for 1st prize. Wayne Fuller who had the top match weight of 17kg from Kiltybarden on Tuesday finished in 3rd, followed by Barry Smith 4th and Dave Stewart 5th.
The five-day coarse angling competition was fished on Loughs Garadice, Scur and Kiltybarden over five hot and sunny days; as with the conditions all over Ireland at the moment the fishing was tough. A few roach were present but most catches were skimmers, small hybrids with some decent sized perch.
Terry Shortt Chair of Ballinamore Angling & Tourism Association presented Bob, Browning Fishing UK with a piece of Leitrim Crystal and his prize supplemented by sponsorship from Waterways Ireland
The Event run by Lakelands Angling Ballinamore showcased recent enhancements to Kiltybarden and the Lough Garadice Amenity Centre and saw anglers make the daily draw at the Tourist Office in the centre of Ballinamore, Co. Leitrim.. The club would like to thank the tourism group for their support for angling, the local landowners for their collaboration and to Padraig Mulligan for his transport services at Connolly's Shore.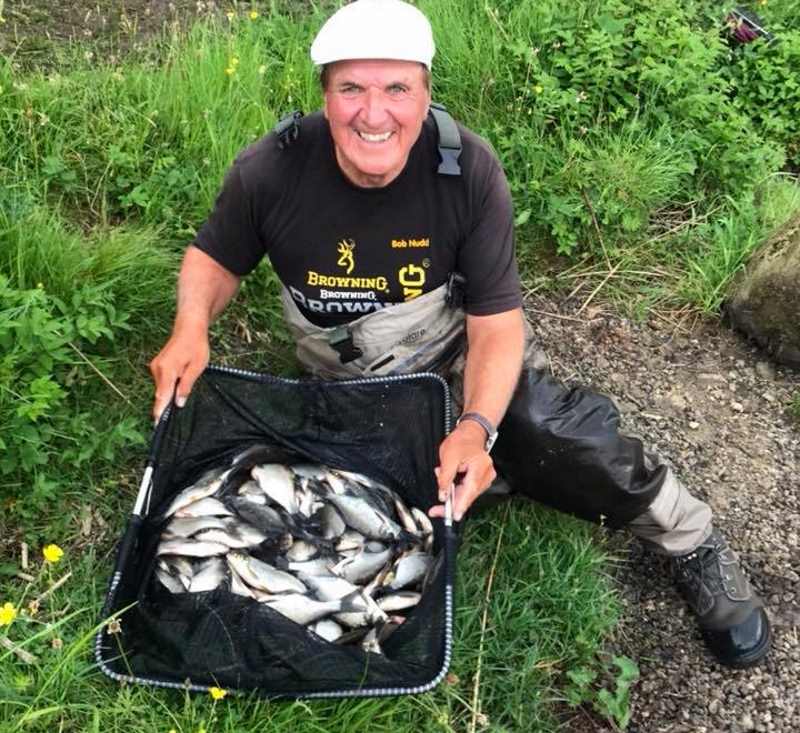 If you are looking to take part in any Irish Fishing festival then call Ireland Travel Plus who can look after the travel arrangements for you www.irelandtravelplus.co.uk tel: 07711 607200