Be The Best!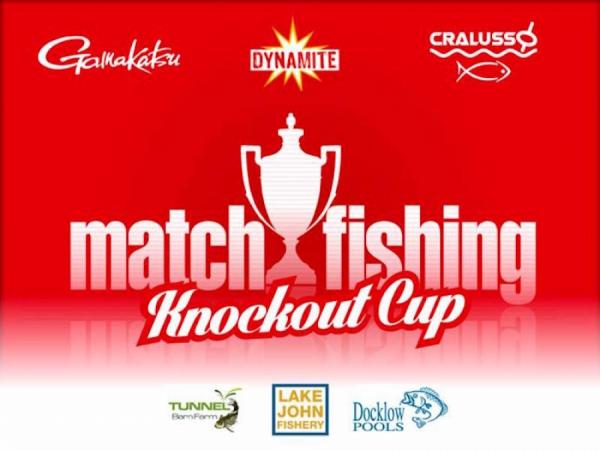 An angling event, which will see over £20,000 paid out in prize money has been launched today by Match Fishing Magazine. The Match Fishing Knockout Cup will see anglers compete across a variety of venues, from commercial fisheries to rivers and canals, in a bid to find the UK's best allround angler.
Event manager, and Match Fishing Magazine Editor, Tom Scholey explained: "The Match Fishing Knockout Cup is unique in that it tests an anglers all round skill. No other event requires competitors to tackle such a wide variety of venues, and styles of fishing – which makes it among the most prestigious titles to win."
The forerunner to the event- the Drennan Knockout Cup ran for ten years, and was won by some of the UK's best anglers. Tom went on:
"I think the strength of the new event is that it now has not one, but five cash sponsors which has allowed us to boost the payout considerably. The winner of the event will walk away with £10,000, with the runner up picking up £2,000, and the top two on each of the four rounds will pick up £1,000 and £500. Big thanks to Dynamite, Cralusso, Gamakatsu, Cresta, Docklow Pools, Tunnel Barn Farm and Lake John for their support."
In order to fish the event, anglers must enter one of four regional qualifiers (listed below.) Ten anglers from each will then join 120 of the UK's best invited anglers for round one of the event at Tunnel Barn Farm on April 24th 2017.
To buy your ticket, log on to: www.shopatdhp.com
Qualifiers:
Qualifier: Tunnel Barn Farm: 4/3/2017
Qualifier: Lindholme Lakes: 11/3/2017
Qualifier: Docklow Pools: 25/3/2017
Qualifier: Gold Valley Lakes: 8/4/2017
Rounds:
1 (150 anglers) Tunnel Barn Farm 24/4/2017
2 (60 anglers) Gloucester Canal, Hempstead, 9/6/2017
3 (30 anglers )River Trent, Burton Joyce, 14/7/2017
4) (15 anglers) Lake John Fishery, 15/9/2017
5) (4 anglers) Docklow Pools/ River Wye, 21/10/2017,