Ben Sharp Qualifies For The Middy Extreme Final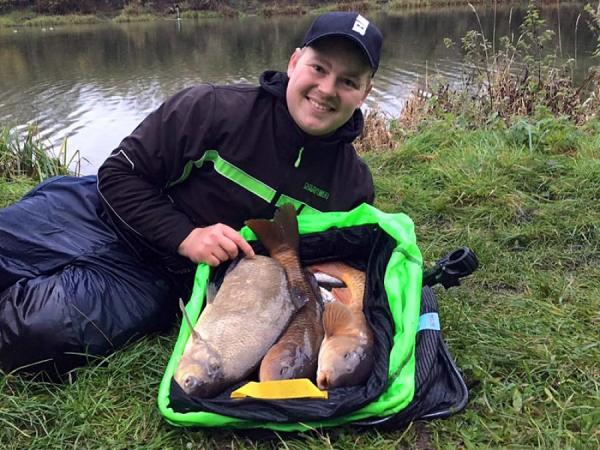 Former Mega Match This finalist and new Maver man on the block, Ben Sharp, has qualified for next year's Middy Extreme Final from his latest outing at Lake View in Leicestershire. Read his full match report below:
"Today I've had a nice local trip to Lake View Fishery to try and qualify for the middy extreme winter series final. And to have my first outing with my new Maver Darkside 3 pole"
"Peg 21 on Serpent pool was to be my home for the day and I must say I really didn't fancy the peg at all! It was evident from the off that peg 2 was solid with fish and was likely to win, on the plus side of that…. Andy Searl who had drawn peg 2 had already qualified".
"I set two rigs up for dobbing bread/maggot and a couple of rigs to cover deep and shallower water to feed maggot. As it turned out one dobbing rig would have pretty much covered my whole match. I caught f1's and small mirrors steady all day by finding 3.5ft of water and dobbing bread 6-8inch off the deck. I used a very light 4×8 float and strung out no.11 shot, 0.13 mainline a 4 inch 0.10 hooklength and Maver dual core 5-8 elastic to balance it up".
"The interesting thing is I caught 90% of my fish tight against some reeds 13m down my margin….. NOT where I expected to find them! The pole was absolutely superb and so so responsive when hitting them little f1 bites! In truth I had a lovely day and managed 65lb for second in the match and – more importantly – to qualify for the big money final held in March".