Buch's The Boy!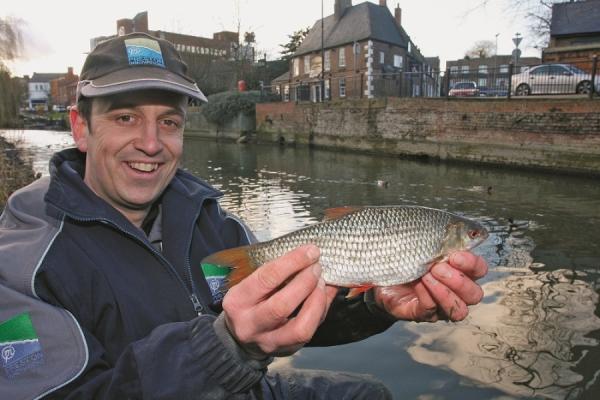 Two match wins in as many weeks for Preston backed ace.
Milton Keynes ace Michael Buchwalder has set tongues wagging, after winning his second 50+ open match in as many weeks. After taking victory on the Old Nene at March last weekend, Michael journeyed to Spalding, to fish the Maver Bait Tech Pairs, on the Town Welland.

The match was going to be split between the River Glen and the Town Welland but the weekends big thaw put paid to that. The Town Welland was again on form, but it was feast for famine for the 52 anglers. As always happens when the colour starts to drop out and the temperature drops, the Welland roach shoals tighten up. Although eight weights over 20lb were recorded there were at least a dozen blanks as well!

Fortunately for Michael, he found himself at the epicentre of the action - and fished bread at five and six metres to weigh in a level 32lb of roach, some 250 fish. He explained: "I have really been enjoying my fishing over the last few weeks, getting to the fens takes almost two hours from my Milton Keynes base – but the quality of the sport far surpasses anywhere else that I go this time of year.

In this weekends match, I fished bread punch for the duration of the session - rather than fishing to hand, I felt that shortlining gave me far superior presentation, and topping up with marble sized nuggets of bread kept fish coming for the duration of the day.

I have accumulated a total of 18 Kamasan points up to now this year, all on rivers, so I seem to be doing something right!"

Second on the day was Brian Harding, who bucked the bread trend and fished hemp and tares at 10 metres for 29lb 7oz of quality roach including some fish of over a 1lb. Third was Chris Jenkinson, with 29lb 2oz again all roach from just below the tax office bridge. Winning pair on the day was Alistair Oglivie and Phil Chesterton with a 34lb 2oz combined weight which took them to the top of the pairs league.