Catch the April issue of Match Fishing, on sale now!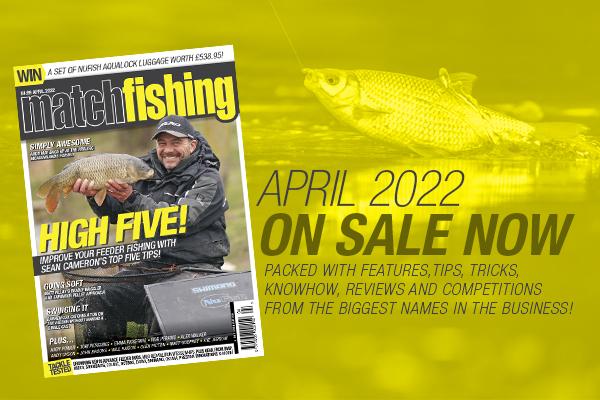 Sean Cameron features on the cover of the April issue and inside he guides you through the top five tips that he's learnt during 40 years of fishing the feeder.
The standard of equipment available to all these days is staggering but having the best gear doesn't make you the best angler. It's the small details that set top anglers apart and Sean lists the five key things you need to get right.
Also in this issue Matt Pillay is fishing the waggler and pellet on the Island Pool at the fantastic Messingham Sands. "What's different about that?" you may ask? Well, Matt is using soft expanders both on the hook and as feed for the venue's skimmers, bream, roach, crucians and pommies – it's a brilliant method that could be worth a try on your local venue when the fish are out of pole range.
Tommy Pickering is fishing against daughter Emma in a battle of the baits, Rob Perkins is on the Trent, fishing meat for chub (and it's not luncheon meat), Andy May pays a visit to Midlands silver fish Mecca Meadowlands and Will Raison is practicing on the Gloucester Canal for the Sensas Challenge.
There's also plenty more inside from top anglers including Andy Power, Darren Cox, Alex Walker, Andy Dyson, John Brooks, Glen Picton, Matt Godfrey and Kye Jerrom.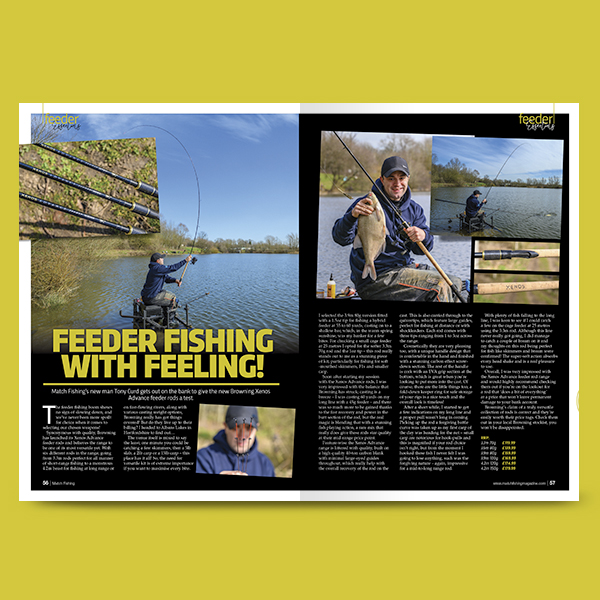 We've plenty of tackle in our New Gear Section as well as Match Fishing new boy Tony Curd taking the new Browning Xenos Advanced Feeder rods for an on-the-bank test and Tom Scholey is testing the new range of Milo Redvolution Vitesse whips. You can also win a complete range of the brand new NuFish Aqualock luggage worth £538.95!
Editor's Picks
Soft Play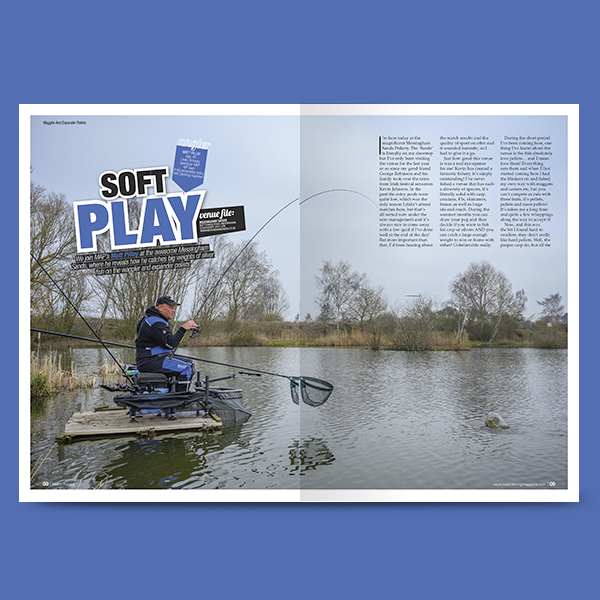 We join MAP's Matt Pillay at the awesome Messingham Sands where he reveals how he catches big weights of silver fish on the waggler and expander pellets.
Five Things Every Feeder Angler Should Know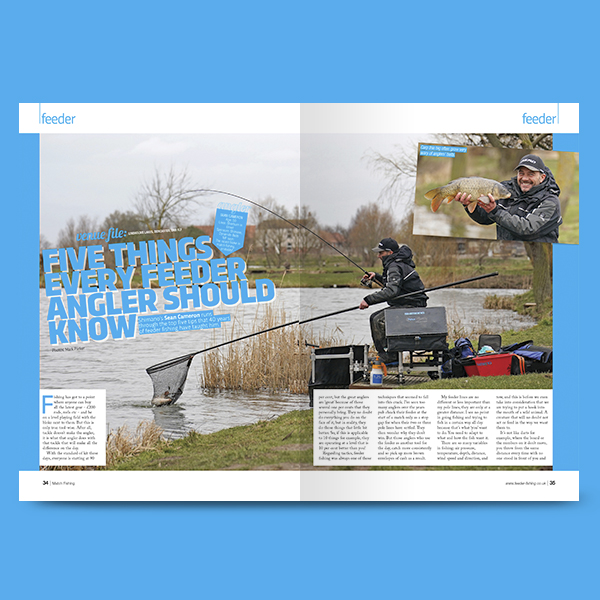 Shimano's Sean Cameron runs through his top five essential tips that 40 years of feeder fishing have taught him.
Best Of Both Worlds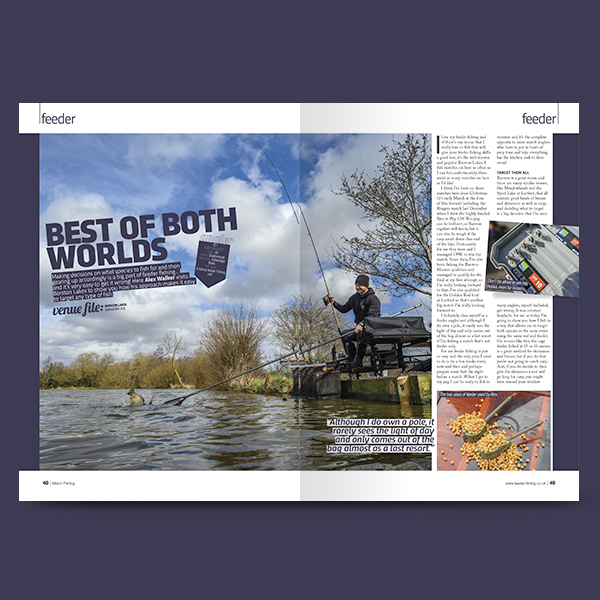 Making decisions on what species to fish for and then gearing up accordingly is a big part of feeder fishing… and it's easy to get it wrong! Alex Walker visits Barston Lakes to show you how his approach can target any type of fish.
A New Direction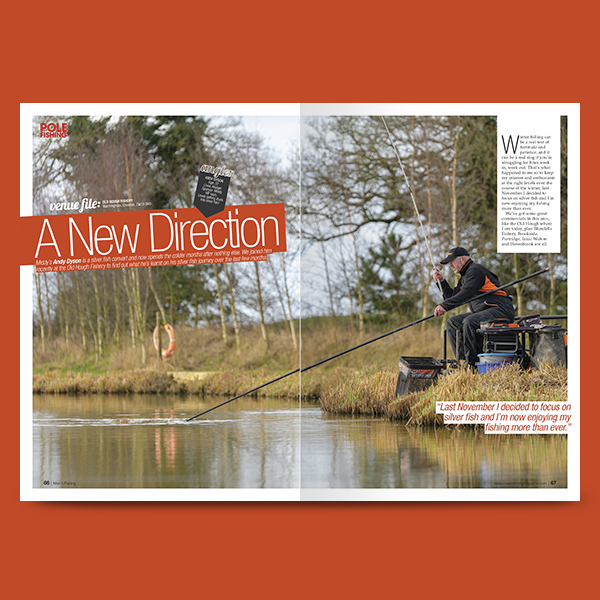 Middy's Andy Dyson is a silver fish convert and now spends the colder months targeting nothing else. We joined him recently at The Old Hough Fishery to find out what he's learnt on his silver fish journey.
Big Final Practice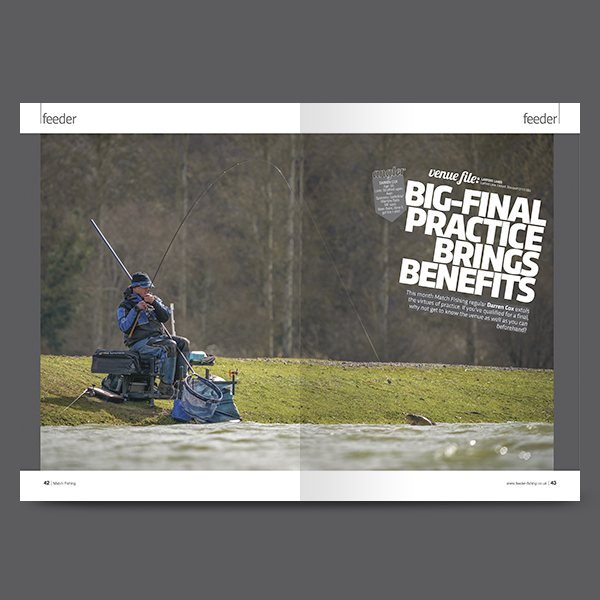 This month Match Fishing regular Darren Cox extols the virtues of practice. If you've qualified for a final, why not get to know the venue as well as you can beforehand?