Catch the December issue of Match Fishing, on sale now!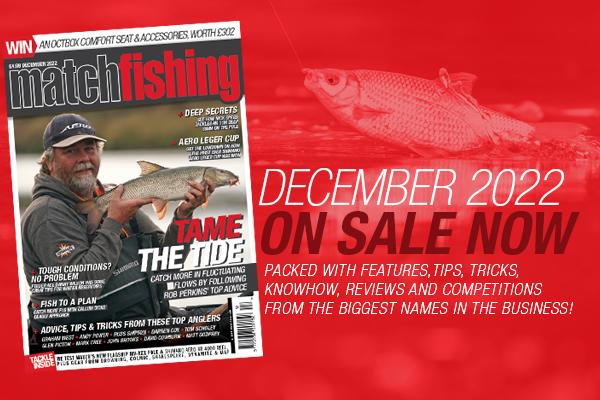 Match Fishing December 2022
Rob Perkins has made it onto the cover of the December issue and inside he parts with the knowledge that he's gained over the years that helps him to overcome the challenges of fishing tidal rivers.
With flow that goes one way and the other, with levels that drop and rise, tidal rivers are full of fish, but they can be a tough nut to crack. Rob's advice will be invaluable to you if you find yourself facing these variable conditions.
Also in this issue we have Maver backed Callum Dicks who took the Match Fishing cameras to Tunnel Barn Farm to show us the tactics he uses when he fishes the popular 10-match Winter League on the venue throughout the colder months.
Callum shows us the approach he uses on this venue wherever he draws and whatever the conditions. However, to make it work there are two variables that you need work out on the day and once you've worked these out the rest of the match follows quite a simple plan.
There's also plenty more top content and plenty of hints, tips and top advice from the likes of Graham West, Andy Power, Russ Shipton, Darren Cox, Danny Wilson, Nick Speed, Tom Scholey, Glen Picton, Mark Cree, John Brooks, David Cowburn, Matt Godfrey and Kye Jerrom. We also have a report on the first ever final of the Shimano Aero Leger Cup where the winner pocketed £4,000 at Lindholme Lakes.
As always, we have plenty of new gear in the magazine including Tony Curd taking a close look at a pole that's got plenty of tongues wagging over the last few weeks, the new Maver MV-RXX. This is a flagship model with amazing stiffness and balance, but it's also rated to a 20+ elastic! Could this be the beginning of a new era for top-of-the-range poles?
Tony is also testing the new Shimano Aero XR-4000 reel which is certain to find plenty of fans because of its top performance and price.
Finally, we've got an Octbox Comfort Seat and accessories worth £302 up for grabs in our latest competition.
EDITORS PICKS
SHORT AND SWEET
Catching big numbers of small skimmers short on the feeder is a tactic that has come to the fore in recent years and getting your approach right is vital to success. We join Graham West to find out more about it.
TACKLING THE TIDE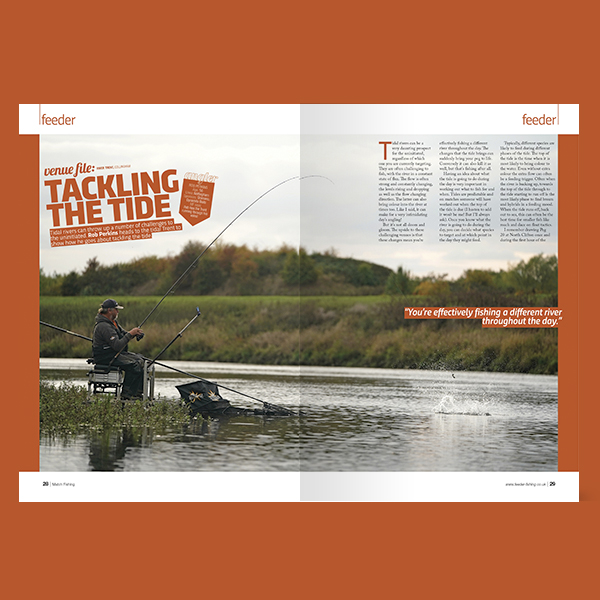 Tidal rivers can throw up a number of challenges to the uninitiated. Rob Perkins heads to the tidal Trent to show how he goes about tackling the constantly changing conditions.
MASTERING MERIDA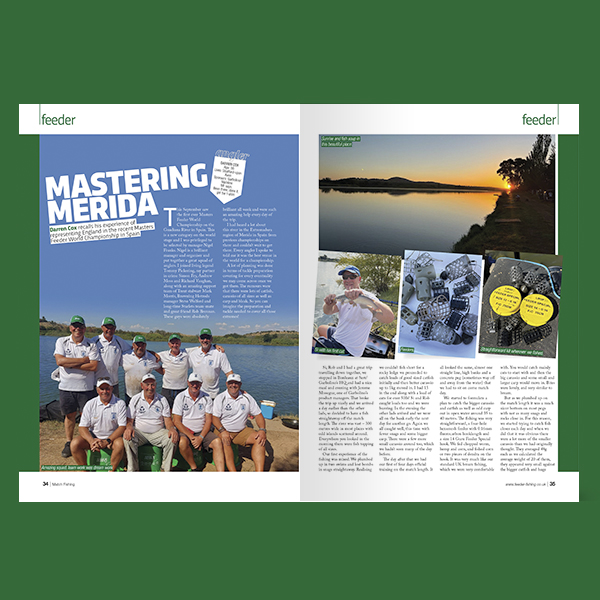 Darren Cox recalls his experience of representing England in the recent Masters World Feeder Championships in Spain.
WHEN THE GOING GETS TOUGH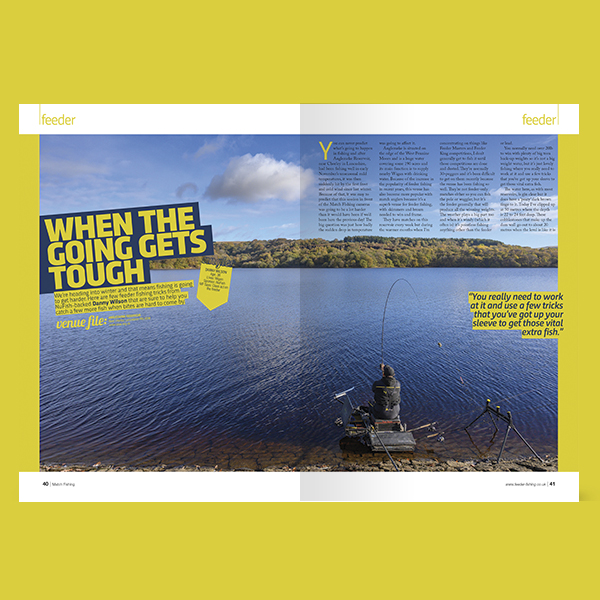 We're heading into winter and that means fishing is going to get harder. Here are few feeder fishing tricks from NuFush backed Danny Wilson that are sure to help you catch a few more fish when bites are hard to come by.
INTO THE ABYSS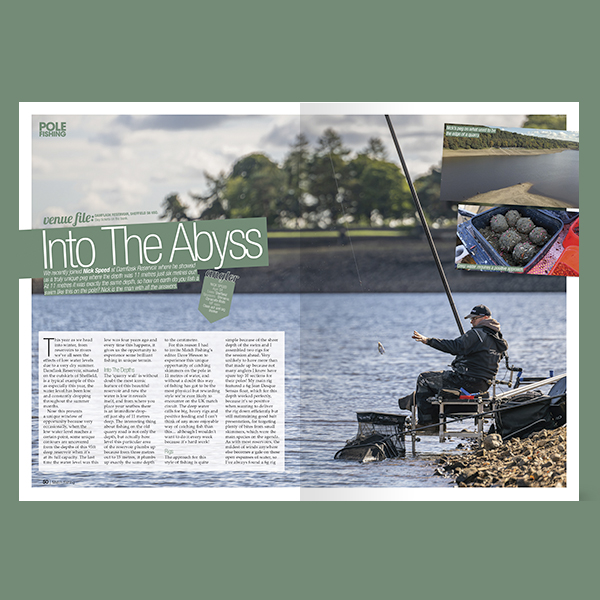 We recently joined Nick Speed at Damflask Reservoir where he showed us a truly unique peg where the depth was 11 metres just six metres out! At 11 metres it was exactly the same depth so how on earth do you fish a swim like this on the pole? Nick is the man with all the answers.
TUNNEL VISION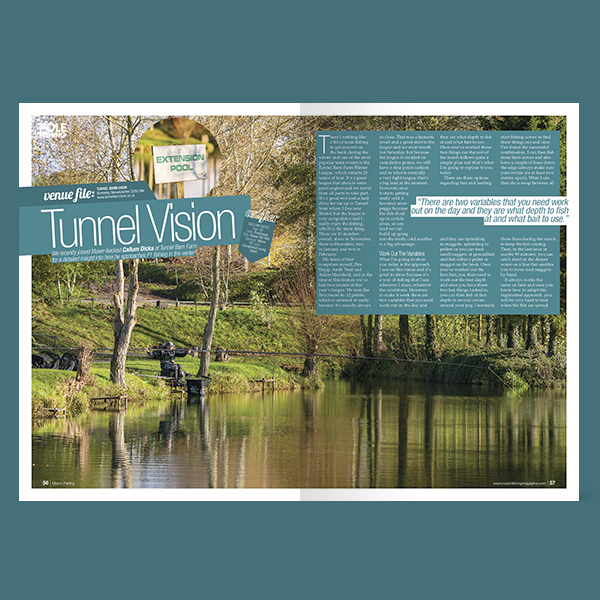 We recently joined Maver backed Callum Dicks at Tunnel Barn Farm for a detailed insight into how he approaches F1 fishing in the winter.