Catch the February issue of Match Fishing, on sale now!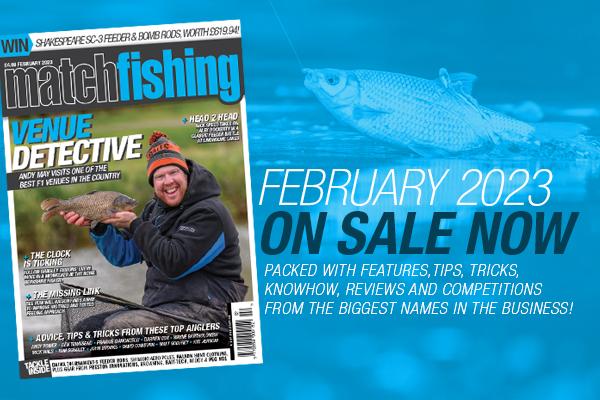 Match Fishing February 2023
Andy May features on the front cover of the February issue and sadly it's his last ever Venue Detective feature! He's been doing it for quite a number of years now and as we all know, all good things come to an end eventually.
However, it won't be the last time you see Andy in the mag but in future we'll be sending some new tasks to get stuck into! This month he's at Midlands F1 mecca Tunnel Barn Farm and as usual the venue (and Andy) didn't fail to disappoint.
As well as that, we have a one-on-one clash between Nick Speed and Alex Dockerty at Lindholme Lakes. These two know each other very well, and they both know Lindholme like the back of their hands, so a tasty clash was always on the cards whatever the outcome.
Other features include Bradley Gibbons who is fishing a live match in front of the cameras at the Royal Berkshire Fishery, and we got Wayne Bartholomew and Mick Vials together to part with their best tips for feeder fishing in winter.
And there's plenty more besides from the likes of Will Raison, Andy Power, Ben Townsend, Frankie Gianoncelli, Darren Cox, Tom Scholey, John Brooks, David Cowburn, Matt Godfrey and Kye Jerrom.
On the tackle front we've got Tony Curd out on the bank testing the new Tournament S feeder rods from Daiwa, we've got a preview of the new range of long-awaited Shimano poles and we take a close look at Halkon Hunt's awesome clothing range. Finally, we've got £619.94 worth of Shakespeare SC-3 feeder rods to give away in our latest awesome competition.
EDITORS PICKS
HEAD 2 HEAD
It's a feeder battle royale as we travel to Lindholme Lakes where the master Nick Speed goes head-to-head with his apprentice Alex Dockerty.
PLAN YOUR NEXT MOVE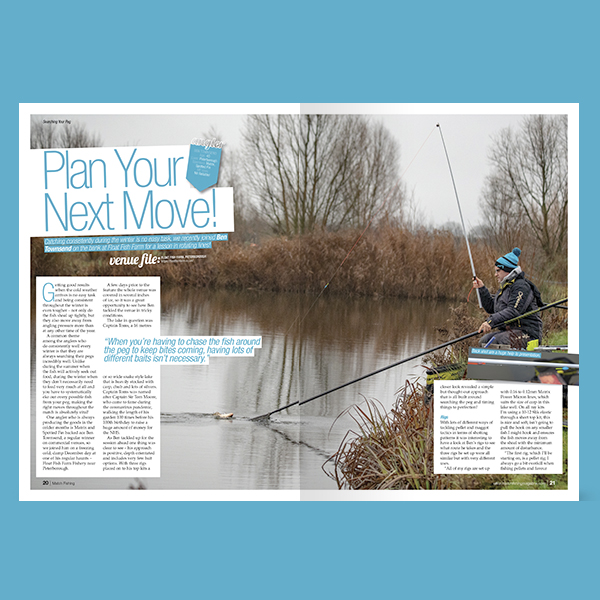 Catching consistently during the winter is no easy task, we recently joined Matrix and Spotted Fin backed Ben Townsend on the bank at Float Fish Farm for a lesson in rotating lines.
WHEN ONE LUMP MAKES THE DIFFERENCE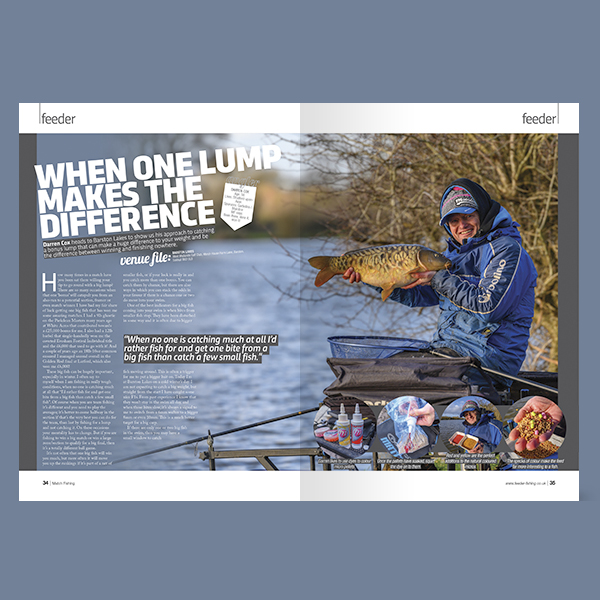 Darren Cox heads to Barston Lakes to show us his approach to catching a bonus lump that can make a huge difference to your weight and be the difference between winning and finishing nowhere.
10 OF THE BEST WINTER FEEDER TIPS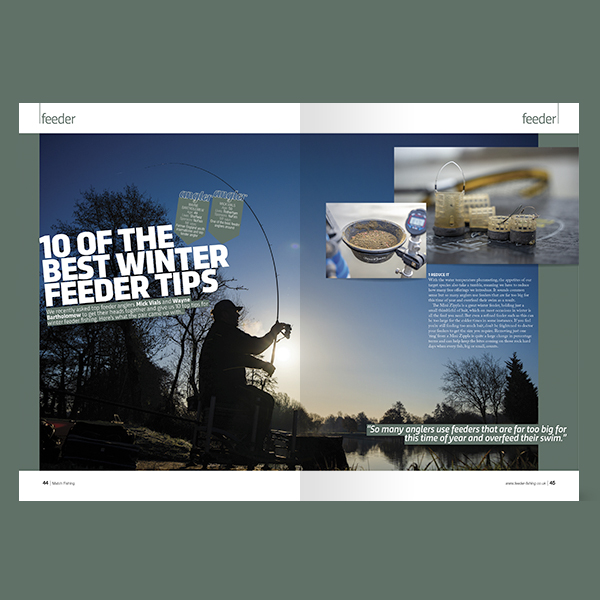 We recently asked top feeder anglers Mick Vials and Wayne Bartholomew to get their heads together and give us 10 top tips for winter feeder fishing. Here's what the pair came up with…
VENUE DETECTIVE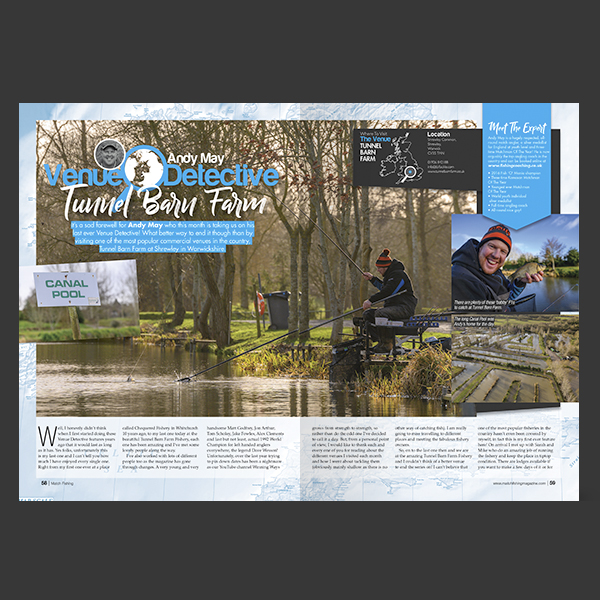 It's a sad farewell for Andy May who this month is taking us on his last ever Venue Detective! What better way to end it though than by visiting one of the most popular commercial venues in the country, Tunnel Barn Farm at Shrewley in Warwickshire.
AGAINST THE CLOCK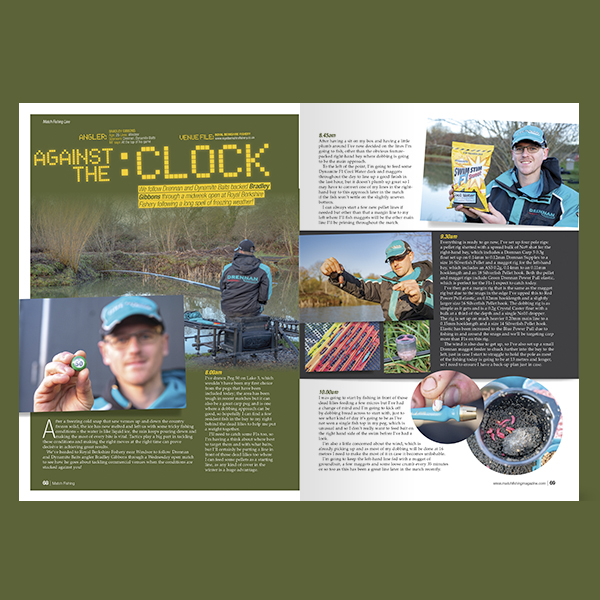 Follow Drennan and Dynamite Baits backed Bradley Gibbons through a midweek open at Royal Berkshire Fishery following a long spell of freezing weather!