Catch the October issue of Match Fishing, on sale now!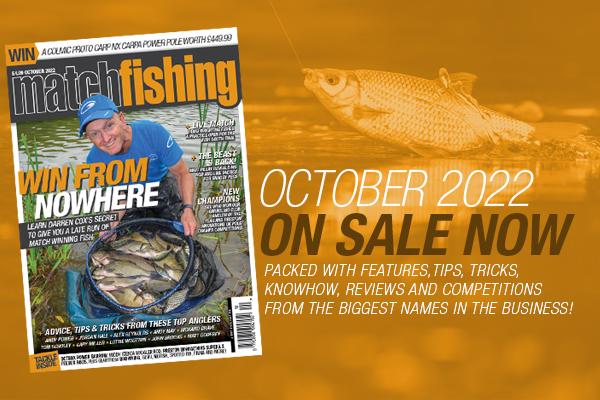 Darren Cox features on the front over of the October issue and inside you can read about how he tackles large, natural stillwaters on the feeder. The beautiful Patshull Park was the venue and with the session on a tricky day seemingly petering out to being very average at best, Darren decided to use a tactic that has saved his bacon on more than one occasion! Did it work? You bet it did and you find out how this trick set him up for grandstand finish starting on page 34.
Sticking with the large reservoir theme, we also have a great feature with Gary Miller who is tackling Bough Beech Reservoir, but this time on the pole for roach. Gary is a brilliant silver fish angler, and you can't fail to learn from his top advice and tactics.
There's also plenty more top content from the likes of Pemb Wrighting, Andy Power, Jordan Hall, Matt Pillay, Alex Reynolds, Andy May, Richard Chave, Tom Scholey, Lottie Wootton, John Brooks, Matt Godfrey and Kye Jerrom. We also have in-depth reports on a couple of our finals this month that saw the Garbolino Club Angler Of The Year and the Preston Innovations UK Pole Champs reach their conclusions.
As always there's plenty of top tackle and bait in New Gear, Tony Curd takes a close look at the new Xtenda K335 Dual Length Waggler rod from Middy, and for those of you looking for an effortless way of getting your mountains of tackle to you peg, we've taken an in-depth look at the Octbox Power Barrow. Finally, in this month's competition, one lucky winner will get hold of a Colmic Proto Carp NX Carpa Power Pole worth £449.99!
EDITORS PICKS
AGAINST THE CLOCK
New big money event Fish South is in its first year and Daiwa's Pemb Wrighting has been putting in the time to get to grips with Willinghurst Fishery since qualifying earlier this year. We joined him on the bank for a practice open.
FEED LESS TO CATCH MORE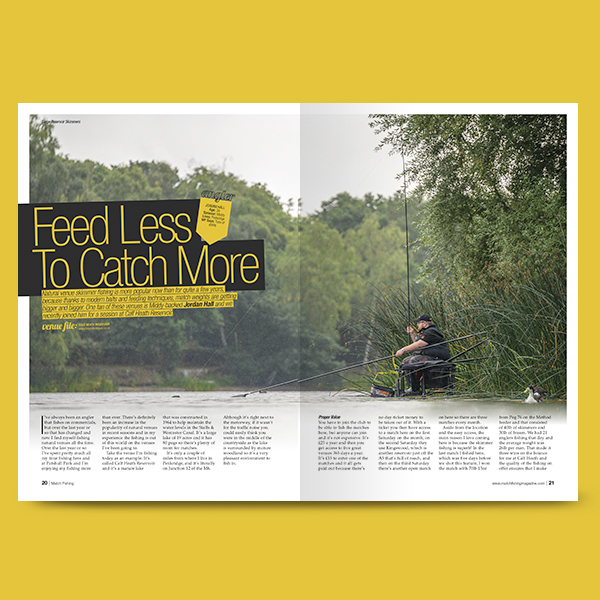 Natural venue skimmer fishing is more popular now than it has been for quite a few years and thanks to modern baits and feeding techniques, match weights are getting bigger and bigger. One fan of these venues is Middy backed Jordan Hall and we recently joined him for a session at Calf Heath Reservoir which he rates as one of the best venues around.
REWRITING THE RULES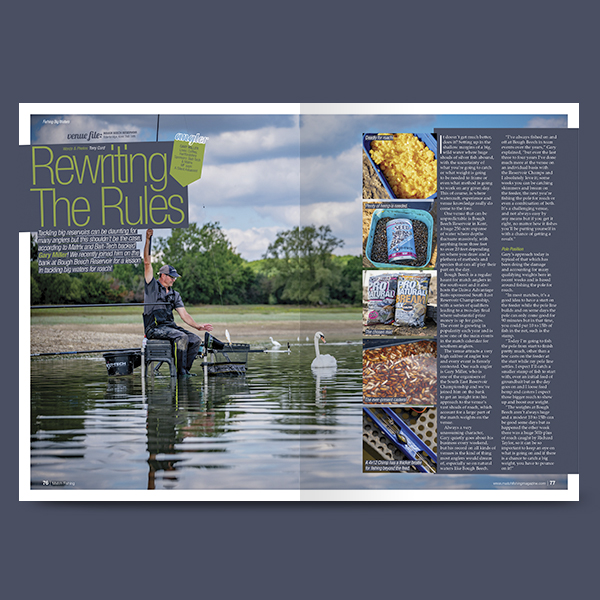 Tackling big reservoirs can be daunting for many anglers but this shouldn't be the case according to Matrix & Bait-Tech backed Gary Miller! We recently joined him on the bank at Bough Beech Reservoir for a lesson in tackling big waters for roach!
TAMING OF THE BEASTS PART DEUX – RODS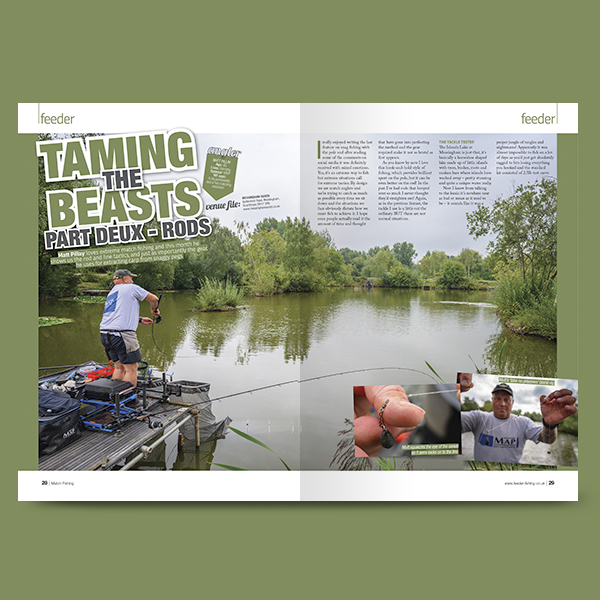 Matt Pillay loves extreme match fishing and this month he shows us the rod and line tactics, and just as importantly the gear, he uses for extracting carp from snaggy pegs.
WHEN ALL ELSE FAILS, GET ON THE CORN!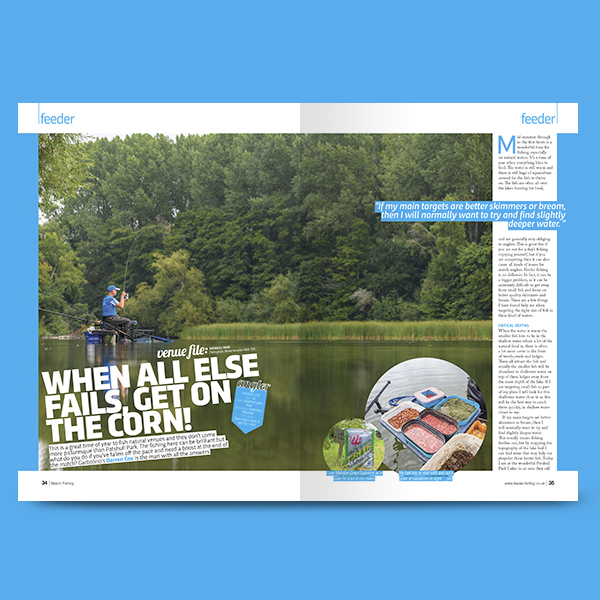 This is a great time of year to fish natural venues and they don't come more picturesque than Patshull Park. The fishing here can be brilliant but what do you do if you've fallen off the pace and need a boost at the end of the match? Garbolino's Darren Cox is the man with all the answers.
VENUE DETECTIVE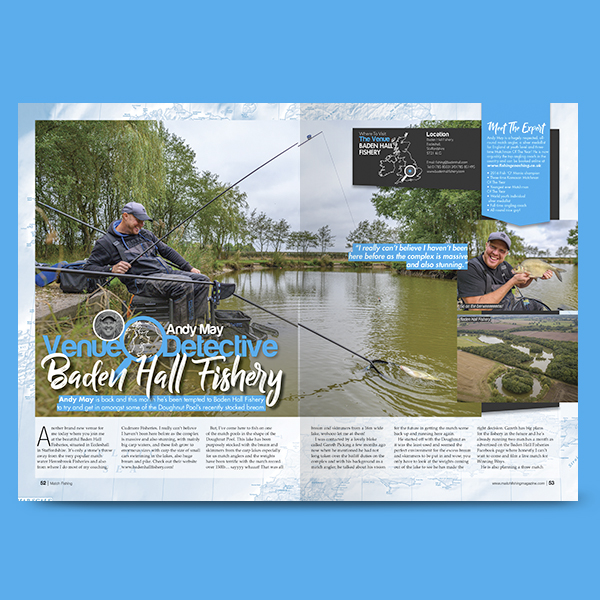 Andy May is back is this month he's checking what's on offer at Baden Hall Fishery in Staffordshire. It's a nice change for a commercials because he's catching berweeeeeeeems!