Up Close: Colmic Nucleare Sixteen S31 Pole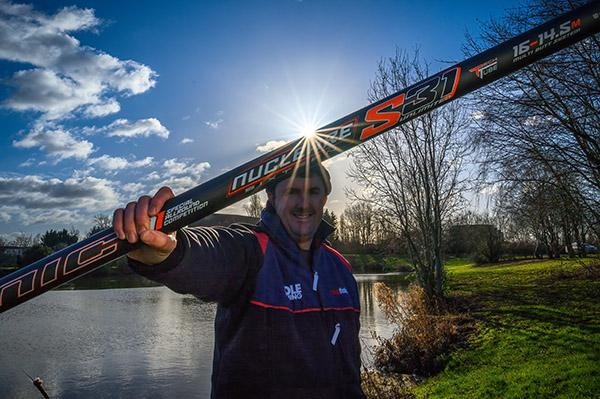 Power & Performance!
I'm seeing more and more Colmic tackle on the bank in my area, and it's easy to see why – it's total quality! From rods and poles to luggage, floats and hooks, I can't think of an item that has failed to impress. A few anglers that I know had the F66 pole and loved it, and I heard murmurs of a new flagship model in the autumn, but as we know, the Italians are mysterious, so I wasn't sure when it would show up.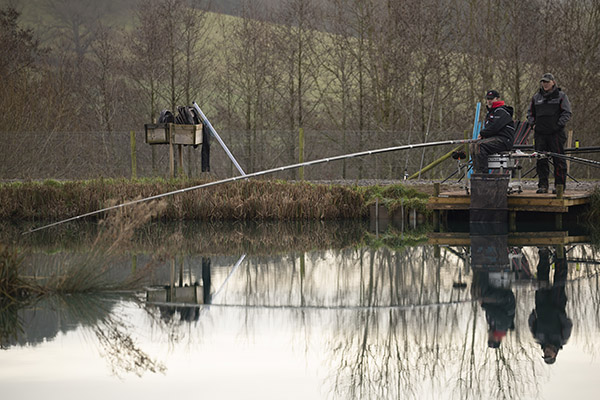 Then out of the blue I was asked to get out on the bank and review it – not once, but twice: firstly for this feature, but also for the Review film I do with Dave Roberts on Catch More Media. I want to write about both sessions in this piece, as I decided to do something a bit different in terms of styles of fishing, so as to give the pole a proper workout.
When I first undressed the pole at Monkhall Fishery, the first thing that grabbed me was the simplicity of the comprehensive package – one pole with an all-round power kit in it, one cupping kit, a FORCE 6 power No3 section, 10 extra all-round power kits and a quality holdall.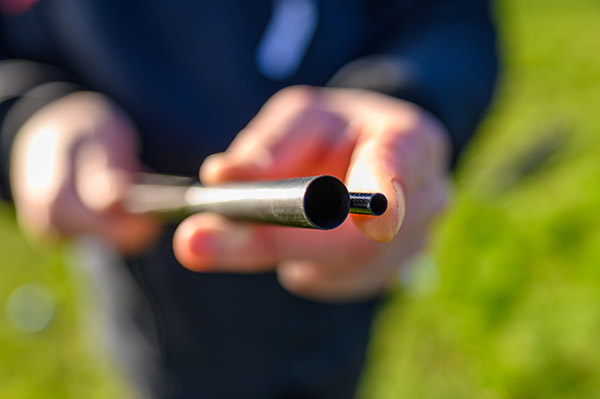 One thing I loved about the F66 was the range and diversity of kits available. From short kits and cloud kits, to super-long power kits, there was something for everybody. Fear not, there still is – everything that fits the F66 is available for this model, the basic package is just about suiting the needs of the average UK angler. A chat with your local Colmic stockist, and you can get what you need to suit your fishing.
Each kit is supplied in its own plastic tube. Pleasingly (if you are a fussy devil like me) they are supplied undrilled and unbushed, so you can do what you want with them. I soon had some Orange Hydro threaded, and I was ready to fish.
Putting the pole together the main thing that struck me was the strength of the sections. They were solid! Reinforcement in key areas, too, as well as subtle graphics, which I liked. Also supplied are three half butts, which can be used between the No4 and No10 sections.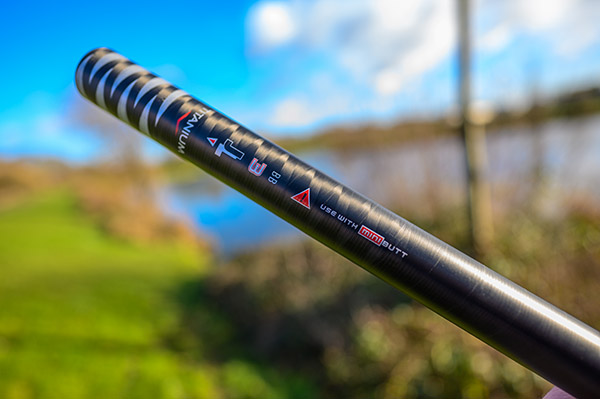 It was a freezing cold day, and the carp could be seen topping towards an island towards the middle of the lake. With a slight crosswind, it wasn't going to be easy, but I felt a one-line attack at 16 metres was my best chance of success – so it was straight out to full length.
A few good, firm phantom strikes revealed a beautiful action. Super-responsive and crisp for sure. A joy to hold, it is certainly among the very best poles available for the all-round match angler, as it feels super-strong. There is something about how the pole behaves in the hand that is totally reassuring, whether it's the visibly reinforced joints or stress areas, or just the solid wall strength. Yes, its performance is up there with the very best, but its reassuring section strength and build quality make this feel like it is built to last.
I couldn't wait to get fishing, and soon the float tip slides away and the first carp of the day is hooked. I am only on winter gear, so it's hardly a test of extreme strength, but I give the fish some welly and as expected, the pole reveals its inner dragon. You can just feel this is no namby-pamby piece of show-off designer carbon that will snap at the first breath of wind. This is a solid, strong, super-high performance tool designed to do a job. The finish glides through the hands all the way back, and the understated graphics back to the butt section ooze class.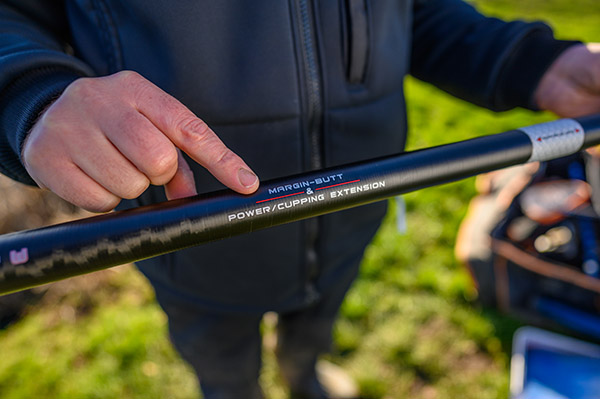 As you can probably tell. I quite like this pole from first impressions. I can see me with one of these! One thing the Colmic agents who worked on this pole were keen to stress is that it is not just a power or carp pole. It does everything! So for my second test I took it to Hallcroft Fishery for a spot of skimmer bashing. This meant light elastics and bringing into play one of the three excellent half butts that are supplied with the pole to help me fish just past my bait.
I use the Daiwa Air Z Pro for my own fishing, which is over 50 per cent more money than the Colmic model. I can honestly say the two are closely comparable in terms of performance at 14.5 metres. It's absolutely sublime at this length, and I am able to hit even the shyest little dinks from the venue's skimmers.
I also had a look at the FORCE 6 Number 3 section that is supplied with the pole. This is a power section included in the pack to be used with the supplied cupping kit to increase its length. It also doubles up as super-strong No3 section for a close-in top kit plus one fishing on commercials.
So final conclusions, and I can't sum up any fairer than this. If I was after a new pole right now, this would be the first pole on my list to look at. I think it offers exceptional performance, and reassuring strength and build quality at a very reasonable price.
Colmic Nucleare Sixteen S31 16m Pole Package:
10 x EC-150 top kits at 2.8m long
Cupping kit
Additional Power No3 section that works in conjunction with the cupping kit
3 x mini butts that fit sections 4-10
Holdall
Colmic two-year warranty against manufacturer faults
RRP: £3,499.99