Up Close: Garbolino Multigrip Legless Side Tray
Side trays are an essential item of tackle for the comfort and organisation of your session. And as match anglers we are using larger and larger side trays, especially when wading on natural waters.
One huge problem that anglers have been faced with is supporting the weight on these large side trays. Supporting legs are the common choice but there are situations when you cannot use them – deep margins or narrow commercial platforms being just two cases.
It was only a matter of time before a company brought a super-strong freestanding tray out, and this option from Garbolino is just superb.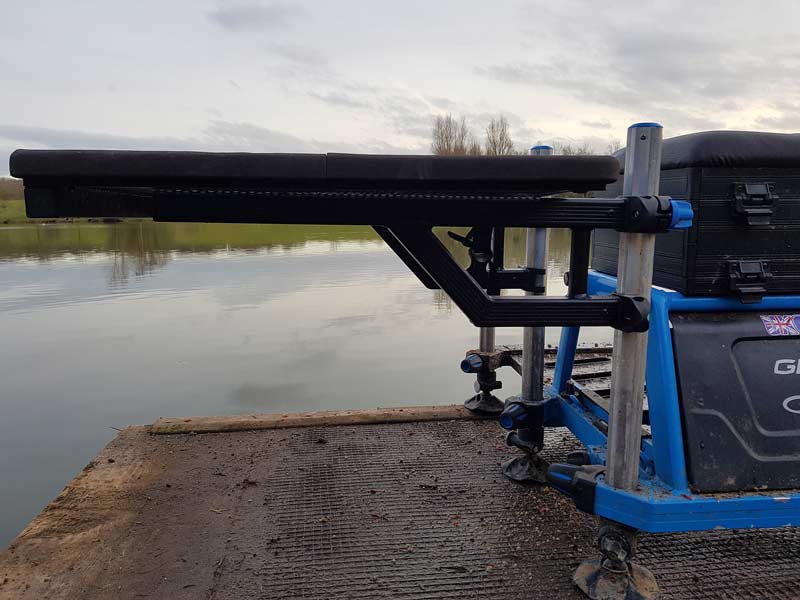 Fitting 25mm, 30mm and 36mm round legs this is a 60cm x 50cm double-arm tray that, thanks to its clever brace system, does not need a supporting leg.
The leg braces can be adjusted to fit different boxes and they simply fold away for transportation.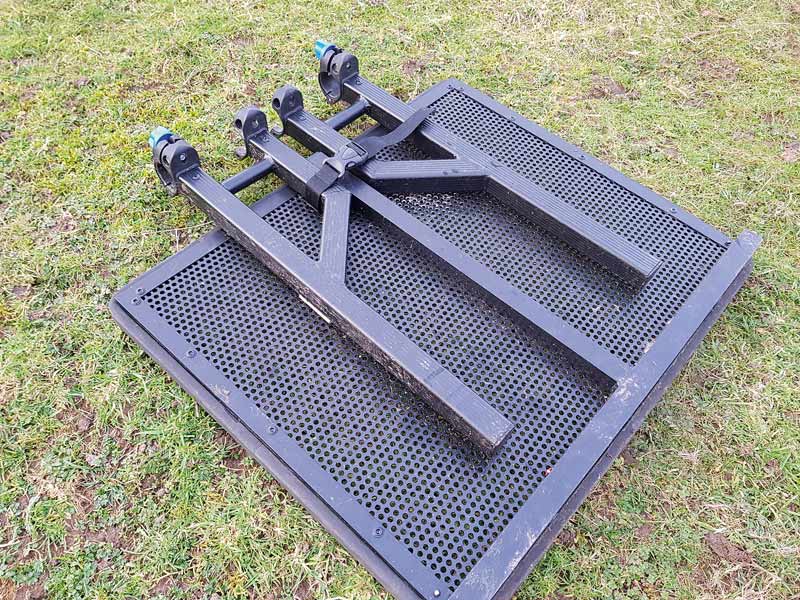 A small drawback is not having the support legs to put accessories on but Garbolino also produces a roost that simply screws into the side of the side tray to give you a nice roost system.
RRP £109.99