Confidence Boost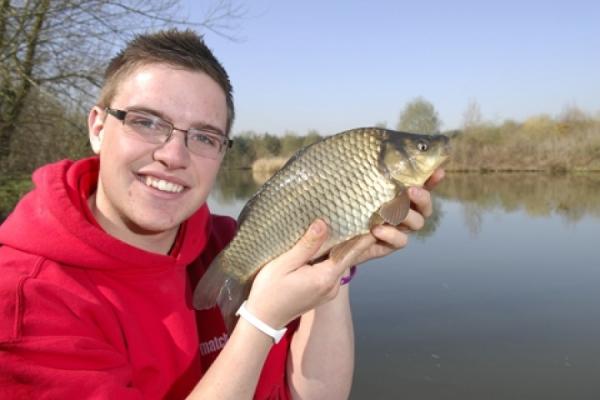 Match Fishing's Joe Carass tells of a few recent successes thanks to some all-important confidence.


As has been said countless times before, confidence catches you fish! All winter I have struggled to find my confidence and ultimately have been struggling to trouble the money places on my chosen venues. However just recently I believe I am starting to fish well again and am gaining that all-important confidence again.

From my experience the best anglers are those who make the right decisions throughout the match. Steve Ringer is in my opinion the best at this having fished with him in the same team throughout the winter and he makes crucial decisions as soon as he feels they are needed rather than waiting and then maybe changing 20 minutes later when the opportunity might pass. Now Steve is full of confidence and he knows that his float will go under when he does make his next decision. I am trying to get to that stage in my fishing and just recently things have started going my way again.

I have had a fairly decent run of results at Tunnel Barn recently with three top four finishes in five matches but I have started looking elsewhere to mix my fishing up a little. One venue that I have found a liking for is Packington Somers and in particular its Molands Mere lake. I have fished two matches there in recent weeks. The first I stuck to a one rod Method feeder approach and snuck a default section win but knew that this venue needed to be treated with a bit more care and a weight needed to be built with a variety of fish rather than just targeting the carp.

With this in mind I came back on the Saturday and incidentally drew two pegs away. I set up a Method rod with a small 15g Preston feeder, but also set up a margin swim a short pole line and a long pole line where it was about eight feet deep. I fed the long pole line with Marukyu EFG 130 as I wanted to target skimmers and given recent sessions I knew this would be the perfect mix. The short pole was just fed with 2mm pellets and my margin line was fed cautiously with pellets and corn.

My match started off perfectly with a bream and two carp in the opening 30 minutes but I knew it was time for a change. I then re-clipped up further along the bank and instantly found the fish. This time however it was F1s that were forthcoming and a run of six quality F1s was just what I needed before that swim ground to a halt. I then decided that it was time for the short pole and a big F1 and several crucians were helpful before this line died too. It was now two hours in and I hadn't planned on going on the long pole swim yet but thought what harm can an early look do. I was instantly rewarded with some big tench and some more quality crucians but sadly none of the bream and skimmers I had hoped for. I re-fed the swim with another big ball of groundbait and left it to 'stew' for a bit longer. Another look on the Method resulted in another run of F1s and I felt my match was going perfectly. This then slowed and with 90 minutes to go it was time for another look on the pole. This time the fish had arrived and I had a great run of skimmers, tench and crucians before I felt the time was right for the margin.

This was a great move and I soon had another 8lb in the net thanks to a bream and a tench. I was never bagging but by switching lines and by coming off a swim as soon as I felt it dying I kept fish coming throughout. I ended the match with 69lb which was comfortably enough to win the match and for once I felt like I had fished a good match!

The next match where good decisions have helped me out was on the recent UK Champs qualifier. I Drew Peg 56 at Barston, which is a good area, and one I felt confident of progressing through. But thanks to a combination of poor angling by myself and the lake fishing hard I had a lot of work to do with two hours to go if I wanted to progress. I made the decision to get off my box and answer the call of nature but also to have a quick think of what I could do. I chose to put the bread van on my rod (A huge cage feeder) and fill a new feeder line in at about 35 yards. I put 12 of these payloads in and left it to settle until the last 30 mins to hopefully get me out of the mess that I had got myself in!

With just half an hour remaining I cast my Method onto this new line and waited. Luckily I didn't wait long and my tip sailed round and a 2lb F1 came to the net followed by a sigh of relief. Another cast and the tip dropped back and a 3lb common, and with just five minutes to go I had another F1.

My 20lb was just enough to scrape me through; I had fished a terrible opening three hours but thanks to a bit of quick thinking I turned it around.

So my fishing is improving somewhat and hopefully I can make the most of some upcoming Maver Match This qualifiers. I will let you know how I get on.