Daiwa Sponsored Star Club Match Angler Championship Final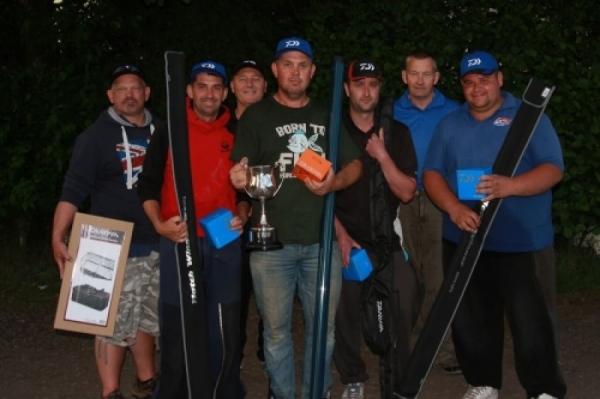 Forty years have flown by since the Sheffield Star first announced it was to host a major fishing competition for club match anglers. Who could possibly have thought that it would not only still be running today but positively thriving?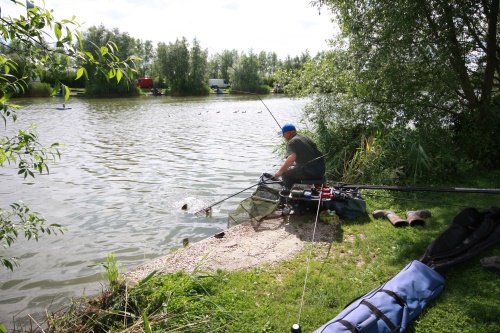 "This is the 20th year I have been involved (writes organiser Bob Roberts) and I'm proud to see it is as popular as ever. The late Colin Dyson asked me if I'd mind taking over his Green Un column (a local sports newspaper) in April 1997 until 'he got a little better.' Alas he never recovered but it's a fitting tribute that the reigning Club Match Angler Champion is now presented with the Colin Dyson Memorial trophy, in his honour, a trophy provided by the late Jack Purchase to honour his memory.
The competition had dwindled since its heyday when breweries and tobacco firms were allowed to pump money into sports events and it was a struggle to raise the 40 anglers who took part in the 1997 final. Nowadays I get hundreds of entries each year and the competition to be crowned what's effectively the champion of champions is intense."
Clubs in the newspaper's circulation are invited to submit their match results and hundreds respond. The match winners, more than 250 different anglers, some qualifying many times over, go through to the semi finals where each section winner is rewarded with a chance to fish the sponsored final. This is where dreams can be realised. Who wouldn't want to be crowned Club Match Angler Champion in the UK's biggest grass roots event?
Parkes' Smashing Hat-Trick
Final Number Forty (22 Qualifying Finalists Fished)
Bank End Fisheries, Blaxton, Match Lake
A perfect day with broken cloud and a light breeze promised much at this perfectly manicured fishery. It certainly didn't let us down. The lowest weight returned was a respectable 53 pounds while the average catch topped 91lbs.
Kevin Parkes, a 44-year-old joiner from Mosborough made history by winning the match and becoming the first angler ever to be crowned champion on three occasions – pretty good going considering a quarter of the field were previous champions making it probably the most difficult final ever to win but he achieved it the hard way smashing two number 4 sections, a top kit and trashed 5 rigs in the margin rushes.
Feeding a line just 12 inches from the bank with chopped worm, meat, maggots and groundbait, Parkes set off on pellet waggler, catching a couple of carp, before coming inside where he found the fish queuing up to pounce on his red maggot baited hook.
Top Six Weights:
1. Kevin Parkes 159-9 (Peg 5) £900
2. Graham Webster 134-0 (Peg 20) £675
3. Richard Wardle 128-3 (Peg 30) £550
4. Omar Munaser 126-6 (Peg 4) £375
5. Brian Searle 124-4 (Peg 26) £325
6. Rob Burgin 112-0 (Peg 28) £50
Prize winnings shown included cash and tackle (to the value of). Section winners also received cool bags retailing at £49.99
Special Mentions
A huge thanks go out to Sheffield newspapers for hosting the competition, Daiwa Sports for providing the fantastic prizes, Bank End Fisheries for providing the final venue, Pauline and Geoff Hurt – tireless and brilliantly efficient organisers (as always) and all the club match secretaries who submit their results, week-in and week-out.