Dockerty Goes Pro!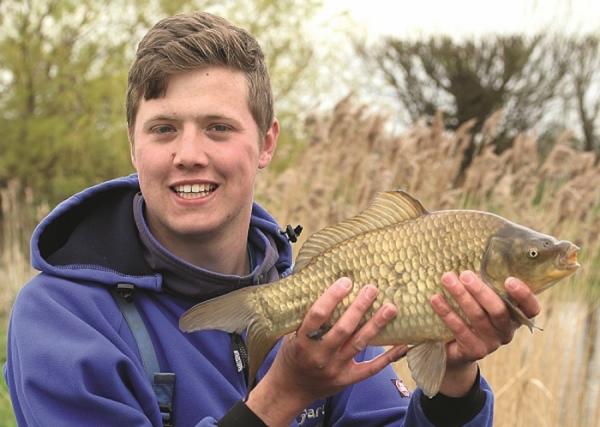 Garbolino and Dynamite backed ace Alex Dockerty is to join the Garbolino Lindholme team on a permanent basis.
Starting in June, the 21 year old Doncaster ace will become Lindholme's resident angling coach, as well as offering his expertise to customers in the on-site tackle shop.
Alex said: " Unlike many sports angling coaching seems to be very limited in terms of the number of people offering their services so hopefully this will be a way to pass on my knowledge of the venue and help others in the way many have helped me over the years.
The plan is to offer a multitude of sessions ranging from group days and evening classes to a full day's one to one tuition.
Being local to the venue means I can be very flexible in terms of time. This allows me to offer services from morning/evening classes to full days.
The aim is to offer a service not too dissimilar to the coaching available in sports such as golf, where specific aspects can be fine-tuned or during a longer session a number of details can be addressed.
Over seven year working in the trade on a part time basis also places me in a great position to offer advice on tackle and bait, from rods to groundbait mixes - anything you're having issues with I'll be able to help.
A big thanks must go to Neil and Aaron for the offer and I look forward to starting!"
Fishery boss Neil Grantham added: "Alex first came to work here at Lindholme when he was just 13 years old, as a part of his schools work experience programme.
I was instantly impressed by his hard working attitude, and likeable personality. Since then, I have seen him grow in stature both as an employee and as an angler.
He is walking proof of how any young person with the right work ethic and attitude can get on in fishing, having now acquired a full sponsorship deal from Garbolino, as well as support from Dynamite Baits on the back of his results.
We are very proud of his progress, and are sure that he has a very bright future ahead of him, both in his own fishing, and in his role here at Garbolino Lindholme."
Anyone wishing to enquire about Alex's coaching services should give him a call on: 07983 864646.