Dynamite Sponsors Evesham Festival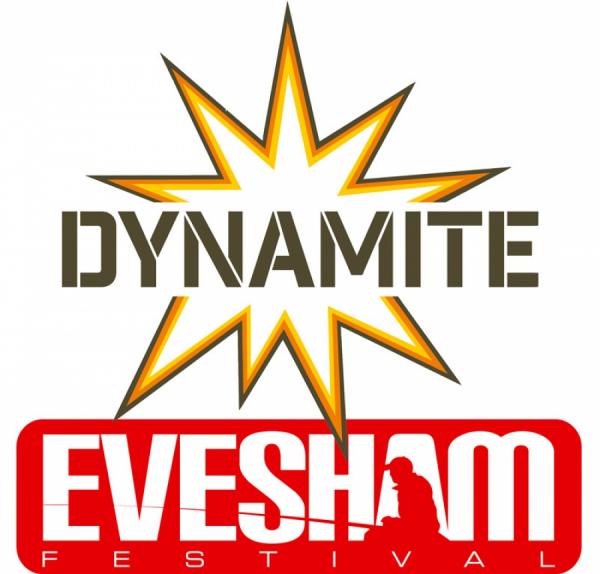 Organisers of the Evesham Angling Festival are celebrating a new sponsorship for one of match fishing's showpiece events.
Dynamite Baits – one of the top manufacturers of fishing baits in the UK - has agreed to become title sponsor for The Dynamite Baits Individual Evesham Championship – the headline event of the Evesham Angling Festival. The match, which invites 35 of the nation's top anglers and pits them against 35 qualifiers, carries a top prize of £3,000 and kicks off the biggest spectator angling event in the calendar.
Dynamite is a great fit for the event," said festival director Roger Mortimer. "Many of the anglers that compete over the weekend already use Dynamite Baits' products and we're delighted to have them on board."
The Nottinghamshire-based sponsors have agreed an initial one-match sponsorship package that will see winners walk away with samples of its products and commemorative Dynamite clothing as well as the cash and trophies.
"The Evesham festival is something we are really looking forward to," said the head of Dynamite marketing, Daryl Hodges. "We have sponsored the World Carp Classic for a good few years and we see this as the ideal equivalent in terms of traditional UK match fishing. It's a really great professional event and fits perfectly with our product profile. "
"The Warwickshire Avon at Evesham is a fantastic natural venue to test real angling ability and an event that is really important in the angling calendar."
The Evesham Angling Festival takes place on bank holiday weekend – August 26th to 28th – on the Warwickshire Avon in Evesham Worcestershire. It features the finals of three top events – The Dynamite Baits Individual Evesham Championship, The Wychavon Championship and The Match Fishing Team Championship, and regularly attracts bumper crowds of spectators.