Evesham Festival Qualifier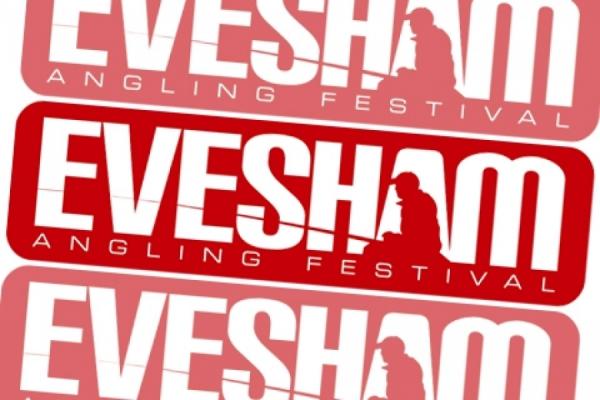 See who is through to the Evesham Festival in the latest round of qualifiers...


Abu Garcia /Wychavon Qualifier | 63 fished | 30/07/2011

A low clear river along with blazing sunshine is generally a recipe for a tough days fishing, but Pershore rod Jim Smith found no such problems after drawing fancied peg 29 . As this peg had won the match the previous weekend, Jim set about his day with confidence knowing that his swim was full of prime redfins, and that it was just a matter of waiting for them to feed!

Jim caught some gudgeon close in for the early part of the match, but fed a 13 metre line with hemp from the start and after 90 minutes slipped a grain on and landed the first of his 20 quality roach. At the final whistle, he put 8-8-8 on the scales to take victory.

At the far end of the match length on peg 75, the ever consistent Shakespeare Superteam Stalwart Leigh Gardner started on his six metre line where he found a shoal of hungry perch. He plundered this line for three and a half hours, topping up regularly with worm and maggot through a bait dropper. In the final 90 minutes Leigh added a few stamp roach on hemp to finish runner up with 8-0-0. Claiming third place was Daiwa Gordon league star Ian (Shep) Shepherd with 6-11-0 of hemp caught roach from peg 14.

Results
1 Jim Smith 8-8-0 (peg 29)
2 Leigh Gardner (Shakespeare Superteam) 8-0-0 (peg 75)
3 Ian Shepherd (Daiwa Gordon League) 6-11-0 (peg 18)
4 Adam Baker 6-4-0 (peg 22)
5 Pete Jayes (Quorn Van Den Eydne) 5-14-0 (peg 36)
6 Sam Johnson 5-6-0 (peg 8)
7 Howard Kaye (Sensas) 4-12-0 (peg 52)
8 Gary Seadon 4-6-0 (peg 35)

Qualifiers
Adam Baker
Pete Jayes
Tony Davis



Shakespeare Qualifier | 72 fished | 31/7/2011

Another scorching day left many anglers scratching their heads over how to get a bite, as the fish seemed to shut up shop in the baking hot conditions. No such problems for Warwick rod Paul Rafferty, as shortly after casting his maggot feeder with worm and maggot hookbait in to the middle of the river a positive bite resulted in an angry barbel of 5-11-0. This fish, coupled with a few pole caught bits earned Paul a fine win and qualification for the Shakespeare final.

For the second day running, Shakespeare Superteam star and venue expert Leigh Gardener had to make do with second place. Drawn on peg 18 Leigh also opted for a maggot feeder approach, and plundered a shoal of hungry perch two thirds of the way across the river. Frustratingly, Leigh would have won the match outright had he not lost a huge eel in the marginal weed.

Tying for 3rd was Evesham veteran Trevor Chalk and young gun Terry Parrot on pegs 23 and 6 respectively. Both had nets made up of gudgeon and small dace, and weighed in with 4-12-8.

Results
1 Paul Rafferty (Baileys of Warwick) 5-14-0 (peg 15)
2 Leigh Gardner (Shakespeare Superteam) 4-15-0 (peg 18)
3= Trevor Chalk 4-12-8 (peg 23)
3= Terry Parrot (Baitbox Tackle) 4-12-8 (peg 6)
5 Kevin Millard 4-6-0 (peg 22)
6 Steve Pierepoint (WB Clarke) 4-4-0 (peg42)
7 Tim Noke (WB Clarke) 4-3-8 (peg 11)
8 Chris Derrick 4-1-0 (peg 2)

Qualifiers
Paul Rafferty
Steve Pierpoint
Mark Gaylard

Next weekend sees the first of the qualifiers that allow bloodworm and joker. The use of these baits is sure to see catches rise, and will give anglers their first real indication of how the river will fish come the weekend of the finals.