February issue of Match Fishing is out now!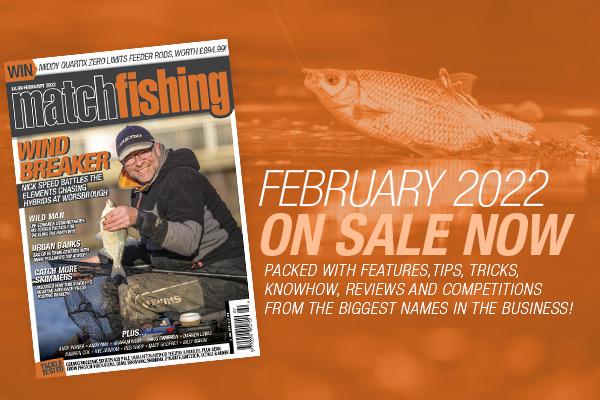 Nick Speed features on the front cover of the February issue and he's fishing at the awesome Worsbrough Reservoir for silver fish. However, his best laid plans didn't account for an unexpected strong wind that blew straight into his face, which created a swell and the resulting waves rendered pole presentation impossible. See how he overcame this to catch some quality silver fish on a day when most anglers would have moved or packed up and gone home!
Also in this issue, Lee Edwards is fishing the River Wye at Hereford on the feeder. Lee has an enviable track record on this big-weight river and here you'll find some of the tricks that have made him one of the river's most consistent performers. Tom Scholey has had a great winter so far catching skimmers and you can read how he believes being negative in your feeding can drastically improve your results. There's also plenty more from Mark Pollard, Graham West, Chris Cameron, Darren Lewis, Des Shipp and from our regulars Andy Power, Andy May, Darren Cox, Kye Jerrom, Matt Godfrey and Billy Makin.
We've got plenty of top tackle and bait in our New Gear section as well as closer looks at the new N'ZON Method feeders and moulds from Daiwa and the impressive Colmic Nucleare Sixteen S31 pole. Finally, we've three Middy Quartix Zero Limits feeder rods worth £894.99 to give away in another free-to-enter competition.
EDITOR'S PICKS:
A Fine Art
Graham West enjoys a thoroughly frustrating day's feeder fishing that really makes him question how and why we fish the feeder as we do. Here's what he had to say and the conclusions he reaches.
Earlswood Is Back!
Earlswood Lakes is a venue that many match anglers will be familiar with, but over the last few years it hasn't been as popular as it once was. That's all set to change now though, as Chris Cameron demonstrates during a highly productive feeder session on the Engine Pool.