The Glebe / Mallory Park, Leicester, 17th August 2016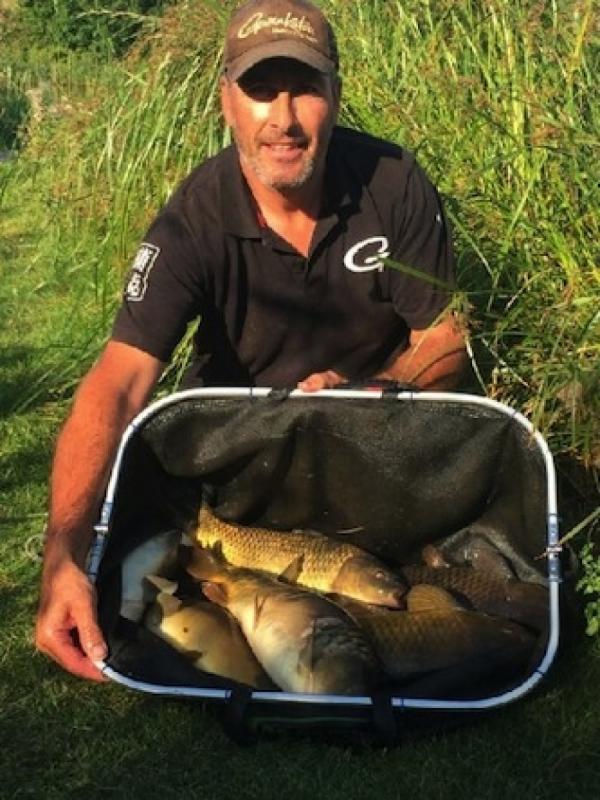 | | | |
| --- | --- | --- |
| Angler's Name | Weight (lbs/oz) | Peg # / Lake |
| Perry Stone (Spro) | 198-12-00 | 80 (Lake 5) |
| David Brown (Maver Midlands) | 182-10-00 | 22 (Foundation) |
| Frankie Gianoncelli (Preston Innovations / Sonu Baits) | 181-10-00 | 88 (Lake 6) |
| Matthew Higgins (Neptune Angling) | 153-00-00 | 50 (Lake 3) |
| Ben Hagg (Guru / Daiwa) | 137-00-00 | 7 (Lake 1) |
| Jason Collins (Preston Innovations / Sonu Baits) | 133-12-00 | 17 (Lake 1) |
| Ryan Lidgard | 123-02-00 | 105 (Lake 7) |
| Jake Fowles (Pole & Match Fishing Magazine) | 117-12-00 | 27 (Lake 1) |
The 2016 Mega Match This qualifier campaign finished on a high with another sell-out event at The Glebe. Conditions on the day were not ideal with the fishing proving difficult for some on account of the bright sunshine and lack of any ripple. That said, weights were still exceptional, especially given recent events - testament to just how well the Glebe as a venue is managed and one of the reasons why this particular qualifier venue always proves so popular amongst anglers.
Securing the final 2016 Match This Grand final place was Perry Stone. Perry is no stranger to competing in Match This finals having already fished two to date as well winning the 2011 Match This 'Runner-up' final - the only year this particular final was staged. Perry started his match fishing paste short to take a dozen fish early on before switching to the long pole offering casters up in the water. Perry found all carp up to 7lbs to weigh in 198-12-00 from peg 80 on lake 5. Perry will now also fish the Maver British Pole Championship final - an event he has won in the past.
Finishing in second place and also qualifying for this year's British Pole Championship final was Maver Midlands rod, Dave Brown. Dave drew peg 22 on Foundation and secured a lake win with an excellent 182-10-00. Dave fished caster up in the water for the majority of the match to find carp up to around 7lbs.
Preston's Frankie Gianoncelli (Sonu Baits) took third place from peg 88 on lake 6. Opting to fish the pellet waggler, Frankie found quality carp to 12lbs to weigh in a final 181-10-00 at the end of the five hours.