A Great Day For A Great Cause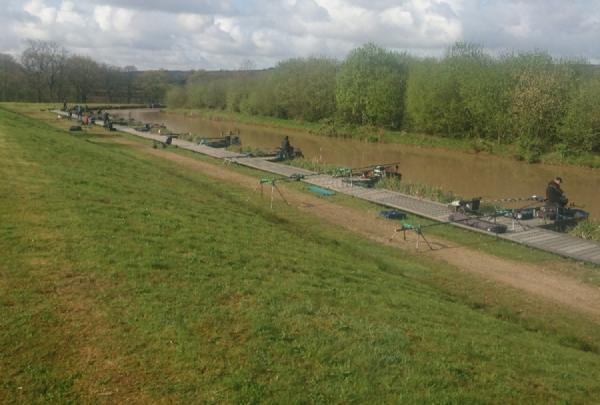 On Saturday I had a trip to Fir Tree Fisheries in wigan, to take part in one of the charity qualifiers in association with Adlington Angling centre and Adlington Angling Club to help raise money for Christies.
Fir Tree is a venue I had only fished once before, about 6 years ago, and had a shocker to honest. Today I drew peg 34 which meant nothing, with alot of anglers fishing, I knew fishing the far bank at 16m on the pole would probably be my best bet of catching a few.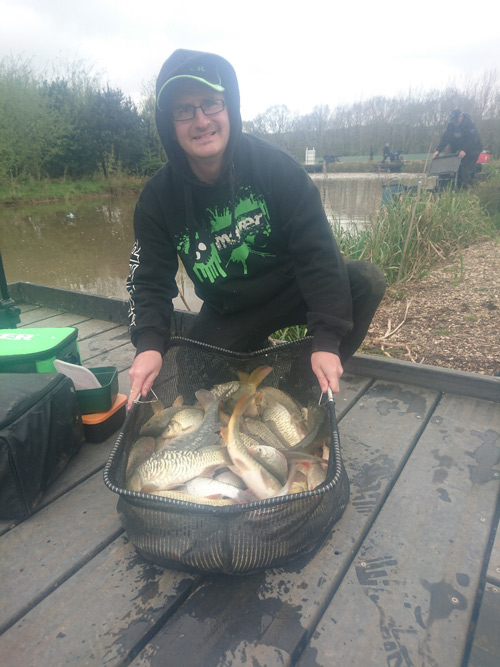 Started across on an Marukyu's Amino Focus 6mm pellet, feeding Fishery pellets flavour with a bit of Marukyu's Scopex Amino, within minutes I hooked a 4lb mirror which I lost at the net, the next few hours were slow, nicking to odd small carp and a few stocky F1s, but nothing over a pound.
Started a couple maggot lines in the track and down the edge in hope of lining up some silverfish, but it only produce one small chub,
Made the choice to just fish pellets for the rest of the match. Had a dob across on pellet and caught 3 mirrors, but then nothing. I could see a few anglers starting to catch a few stocky F1s, so started feeding some micros and 6mms, across again at 16m in a different swim, had a steady last hour catching about 35 stockies, to finish the match with 50lb 14oz, which was good enough for 2nd in the match, that carp I lost at the start cost me the win. The winner had a cracking net of silvers which went 52lb, so well done that man. I did qualify for the final but can't make it because I'm on holiday. Well done to all the lads who ran the match, it was a pleasure being part of the event and hope you carry on raising money for such a good charity and best of luck to all the finalist
Words & Images by Martin Stokes