Hallcroft Fishery, Nottingham, 15th July 2017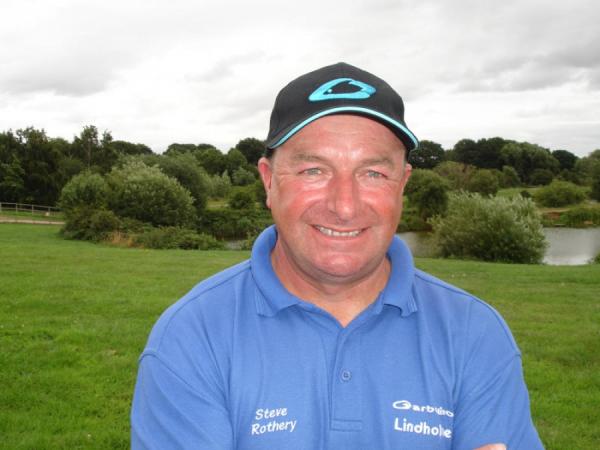 | | | |
| --- | --- | --- |
| Angler's Name | Weight (lbs/oz) | Peg # / Lake |
| Steve Rothery | 140-14-00 | 32 (Moat Island) |
| Ben Dales | 114-01-00 | 29 (Moat Island) |
| Ben Fisk (Bauer Media) | 109-02-00 | 1 (Bridge Island) |
| Ryan Laycock (Pontefract) | 106-04-00 | 20 (Canal) |
| Adam Richards (Browning) | 99-03-00 | 28 (Reed) |
| Adrian Higginbottom (Matrix) | 97-04-00 | 61 (Moat Island) |
| Matt Godfrey (Guru) | 90-01-00 | 35 (Moat Outer) |
| James Hall | 81-00-00 | 17 (Moat Island) |
British Pole Championship Qualifiers: Steve Rothery, Ben Dales & Ben Fisk
One hundred and ten (110) anglers attended this latest qualifier at Retford's Hallcroft Fishery. Despite conditions appearing ideal with plenty of cloud cover and with a slight ripple on the water, most anglers found the going tough early on in the match with the heavy, muggy atmosphere hampering what would have otherwise been an ideal day. That said, as the day progressed, the conditions improved a little with the resident carp moving into the margins during the final ninety minutes.
Winner on the day, and next to book his place on this year's big money final, was Steve Rothery. Steve, who competed in the very first Mega Match This Grand Final back in 2011, drew peg 32 on Moat Island and started his match fishing 6mm pellet short at 5m before looking down his inside late on finding some better quality fish to dead red maggot over groundbait. At the end of the five hours, Steve offered 140-14-00 to the scales to top the field and book his place in this year's British Pole Championship final in the process.
Finishing in second place was Ben Dales from peg 29 on Moat Island. Ben also fished pellet short at 5m before coming down his edge late on to find fish up to 10lbs to weigh in 114-01-00. Ben also qualifies for this year's British Pole Championship final as a result.
Third place on the day was occupied by Angling Times columnist, Ben Fisk. Ben secured a lake win from peg 1 on Bridge Island with 109-02-00 of carp caught on meat fished shallow to take the last of the automatic British Pole Championship qualification places.
Pontefract-based rod, Ryan Laycock, finished in fourth place from peg 20 on Canal. Ryan caught the majority of his fish from down his edge on meat to offer 106-04-00 to the scales at the end of the five hours.
Finishing in fifth place was Browning's Adam Richards. Adam drew peg 28 on Reed and opted to fish pellet long and down his margins to weigh in a final 99-03-00.