Heronbrook Spring League Report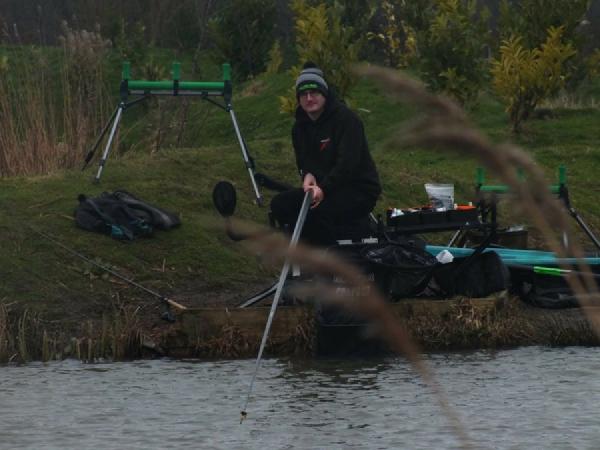 On Sunday I paid a visit to Heronbrook to fish the spring league with the Maver Bagem Lads, I was put on the bridge and new canal section. Didn't fancy it on new canal, as it has been struggling to compete with bridge the last couple of weeks. Guess where I was drawn? New canal, to be fair it was end peg 10, with loads of room, so did fancy it for a few bites.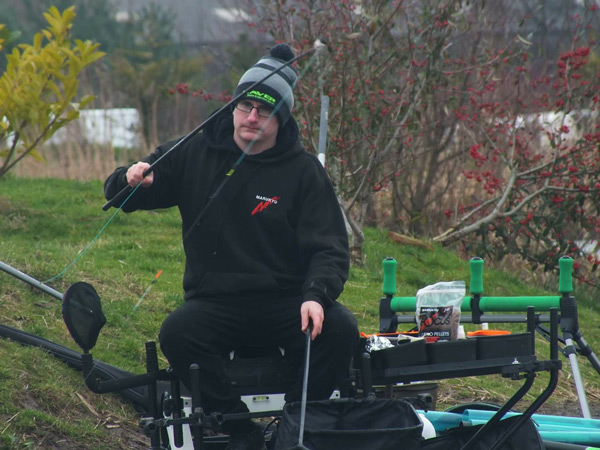 Started on the pole at 9m fishing and feeding pellets, hooked a 7lb carp straight away, happy days, after that had a good run of stockies average about 8oz each, didn't have to wait long for bites, after two hours decided to have a go across at 16m on 6mm banded pellet, with hope of catching some decent carp, but yet again just caught stockies, decided to go back on the 9m line as the wind was starting to blow, had another good run of small F1s, with the odd 2lb pounder. With a couple of hours of the match remaining, decided to chuck with the method in hope of another proper carp, but I didn't have any look.
I decided to try and force the peg going into the last hour and half, and it proved to be a good decision started loose feeding maggots down the edge and 6m, only had one decent F1 down edge, but had another good run of F1s and stockies at 6m.


Ended the match with about 130 fish which went 97lb 14oz, which was the best weight off new canal, so picked up a few pennies, finished 10th overall out of over 120 anglers, but more importantly finished with 3 points out of 30, to help the team rise up the league.
Bait tray for the day.
2mm Marukyu Focus Pellets.
4mm Marukyu Focus Pellets.
6mm Marukyu Focus Pellets.
Marukyu Pellet Skrunch groundbait.
Scopex amino flavoured Maggots.
Scopex amino flavoured 3.5mm Expanders.
scopex amino flavoured 4mm Expanders.
Martin Stokes
Like what you see?

Or buy a single issue