How To Blame A Bad Peg…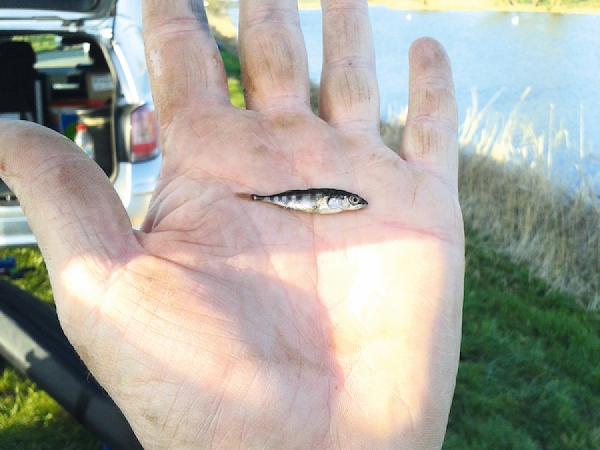 Webb's World
Excuse making is Dan Webb's topic this month, an art he is particularly accomplished in…
You've just got home in a foul mood. You chuck your kit in the garage and kick the dog. The kids run away scared. As you crack open a cold one from the fridge the wife asks: "How did you get on today?" Why did she ask? She never asks! She finds talking about fishing as interesting as you find listening to her recall what Sharon from number 26 said to Tanya about Clare's new hair! She most probably knows you've had a bad day and just wants to wind you up. "No good, bad draw," you say.
How often do we use that excuse? It's a very easy one isn't it? Over time we become more and more skilled at finding justification as to why our peg just isn't as good as everyone else's. When we win a match, of course, the draw only plays a small part and our overwhelming skill and mastery of fishy science has allowed us to beat all the mere mortals around us. Bad days, though, are definitely down to the draw!
Then there is Baz, the guy with the individual sponsorship from Cloud 9 tackle and has not paid full price for casters since 1996! Baz draws like Picasso and puts more fish on the scales than Captain Birdseye! The man is always on fish, he doesn't know what a bad peg looks like! Even when he does draw average he moans like crazy and still frames!
The trouble is, can it all be down to luck? I once accused both Mark Pollard and Matt Godfrey of drawing well and while Matt gave me a series of verbals that I couldn't possibly repeat, Mark just simply said: "I make bad pegs look good!" Although he said it as a joke it did actually get me thinking. It's very easy for a draw to look quite good on the weigh board when a big weight has been recorded among a few good ones. Take that weight away and put a poor result among those average weights and suddenly the draw doesn't look very good at all. Was it the angler or the peg? Can we ever be sure? Maybe we should be looking at ourselves before we blame the draw?!
As with every rule, there are always exceptions. I do know a few anglers who can almost pick their pegs before the draw. If there is a peg that everyone wants to be on, they are there. The incredible thing, though, is that even when they do draw a bad section, it will be the one day that the section fishes its nuts off and everyone there catches loads more than normal! I'm sure I'd increase my chances of drawing better if I studied the pegs less, because these guys don't even have a clue that they are draw bags! They just naturally assume they are god's gift to fishing and that's what makes the whole thing worse!
As with everything in life there is always cause and effect, and in order to bring balance back to the universe there are also those poor souls who are condemned to a life of horrific draws! If ever there is a shallow, narrow, featureless arm with hardly a bite to be had, everyone knows an angler who is bound to draw it! The day a boat crashes and gets stuck in a peg you can guarantee it's theirs. The day they draw the bush peg is sure to be the day after it's been cut back to a stump. No matter how bad a day you've had or how bad you think your draw has been, spare a thought for Rob Perkins, who draws like that every week!