How Fjuka Carpo nearly won Tom Scholey £10k…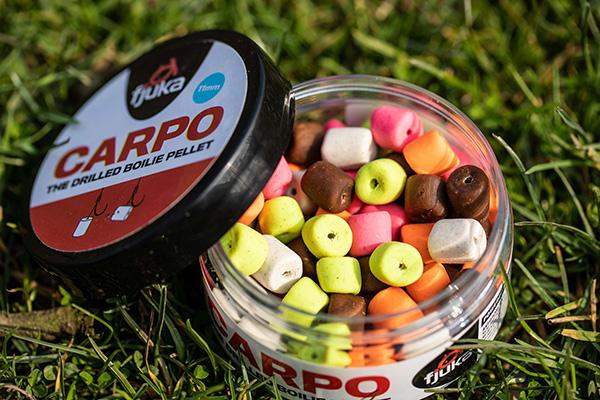 Tom Scholey revisits the Golden Rod Final where he picked up a cool £6,000 thanks to some interesting new products from Fjuka!
If ever proof was needed that you can have too much choice, just watch your average angler in the hook bait section of his local tackle shop. I've been there myself. Hundreds of little brightly coloured tubs, all containing different colours, flavours and buoyancies. Pellets, wafters, pop-ups. Hard baits, soft baits and everything in between.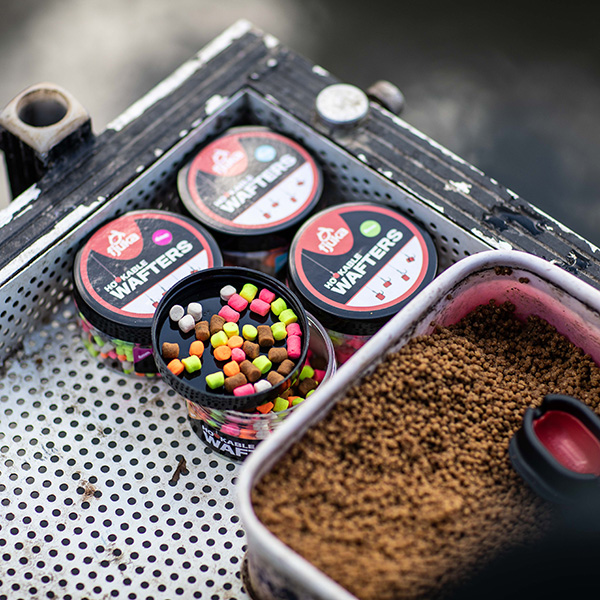 The problem is of course, carp feeder fishing needs confidence. Bite times can be 20 minutes, or half an hour, so you need to be dead happy to sit on your hands and have faith in your choice. It's the closest we anglers get to Russian roulette, as your match really can come to life – or die – based on your choice of hook bait.
As someone who would describe myself as an 'occasional' carp feeder angler, my usual option in the past would have been to bow to popular opinion. I'd speak to masters of this art like Nick Speed or Tom Pickering, find out what they would use and go with that. If it's good enough for them, it's good enough for me, right?
No, not really. In every sphere of angling where I've enjoyed success, it's been because I've worked out what I like, and why I like it. I have found my own way, made my own choice, and most importantly, understood why it works.
Earlier this year, David Preston gave me some samples in pots. They were, in fact, the first prototypes of what has now become Carpo, Hookable Wafters and Hookable Pop-Ups. I tried them pleasure fishing, and caught some fish, but it wasn't until the first week in January that I plucked up the courage to try them in a match – my first ever Golden Rod qualifier at Boddington Reservoir.
Ironically, it was a video with Steve Ringer that inspired me to do it. It's probably one of the best videos I have seen about carp feeder fishing.
Ringer's theory is this: in such highly pressured situations – with dozens of anglers casting on similar lines, with similar presentations – being different is the most significant edge you can give yourself. Whether it's from finding your own water, using a unique bait or a different flavour, you need to fish differently if you're going to win.
Then it occurred to me – I had my edge, in that little pot that David had given me. After all, no fish could ever have seen a Hookable Wafter or smelled Sensate™ before…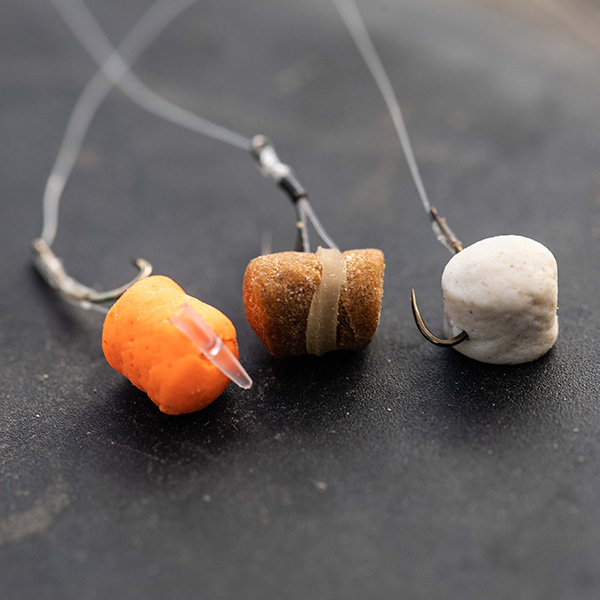 Of course, I can't put my success in this match down to Fjuka Wafters alone. Yes they did bring a bite when all else failed. But the fact that I caught one carp while the 40 anglers around me didn't, meant there was always going to be an element of luck involved. But either way, I was in the Golden Rod final (!) and it was Steve's tips (and David's baits) that came up trumps.
So… on to the final at Larford Lakes. I booked in a day's practice with my old mate Jordan Holloway, who is something of a Larford whizz-kid. He soon put me right, and I was catching stacks of fish on a small Method feeder, fished with a 7mm Carpo on the hook. The carp certainly seemed to like these, and you could easily rotate between different colours to find out what the fish wanted on the day.
On the first day of the event, I drew a rocket-ship of an end peg – Peg 19, which is closest to the island on the Match Burr. I had a beautifully simple match, catching some good carp on the short chuck, then up the edge. And, because I had full confidence from the previous day's fishing, there was only one hook bait going on my hook: it was a Carpo! I did change colour, alternating between yellow and pink.
The pink seemed to do the damage later in the day, with the yellow proving better early on. It was just one of those beautiful matches where everything goes to plan. Steady bites all day, for a section win and second overall with 124lb.
The next day saw me on the Specimen Lake. Though I did catch a couple early (on a long range Method) the day was mainly spent skimmer fishing on the short chuck, with maggots and worms. Going into the last half an hour I was well in front of the chasing pack, with over 30lb in the net. I knew big carp would feed late on, but I thought an angler would need two or three fish to beat me.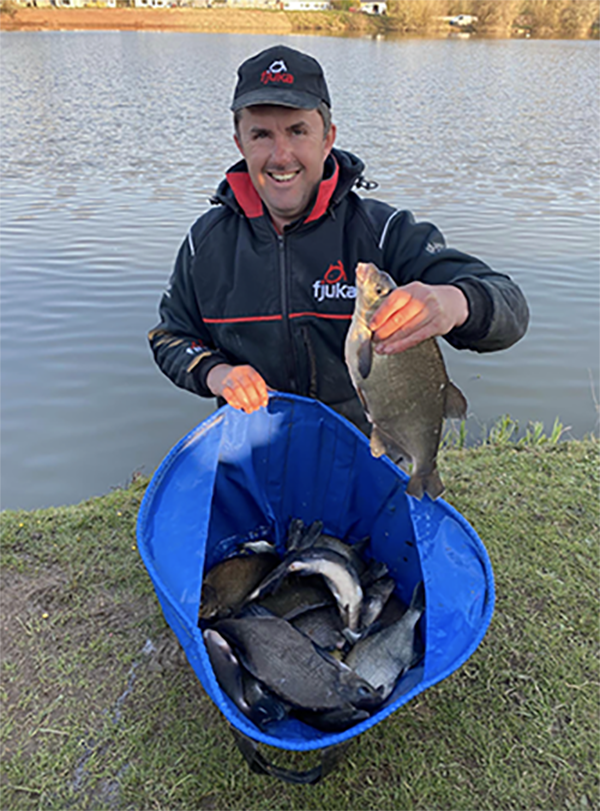 Sadly for me Joe Jaggar on end Peg 32 caught the three he needed – including one netted on the finishing whistle. His 45lb net pushed me into second in section, with my skimmers weighing 37lb. So I finished with three points.
Angling legend Nick Speed took the honours after a brilliant display. One more bite and I might have pushed him, but perhaps more importantly, I learnt something big: daring to be different can REALLY come up trumps – a steady £6,000!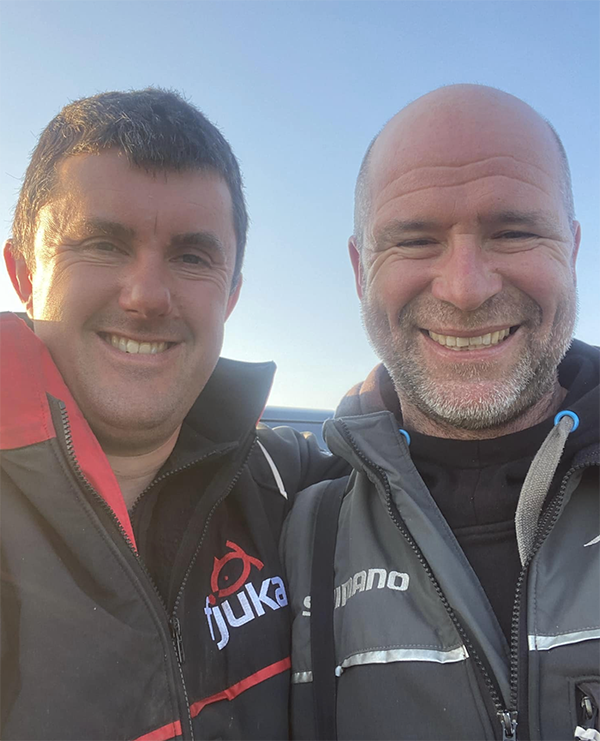 And the best thing of all about these new Fjuka hook baits is they offer endless possibilities in terms of creating that edge, that difference.
There is no question David's special sauce (SensateTM) catches all species of fish – and now you can present Sensate in any number of buoyant, resilient ways: From a direct-hooked 4mm brown Wafter (to blend in with a pile of bait in a feeder)… to a super bright Hookable Pop-up… or a hard Carpo, with some fluoro Neeonz (from the existing range) to create the ultimate standout conker… or make a snowman with a Carpo and a Hookable Pop-up… I just can't stop my brain from coming up with new possibilities!
Cost-wise, the new hook baits are all £4.99 a tub, but with mixed colours in each pot it shouldn't break the bank to get kitted out. I hope it proves as successful for you as it has for me – and that you can feeder fish with confidence knowing your hook bait will trigger bites, and not disaster!