Hughes Crowned Champ!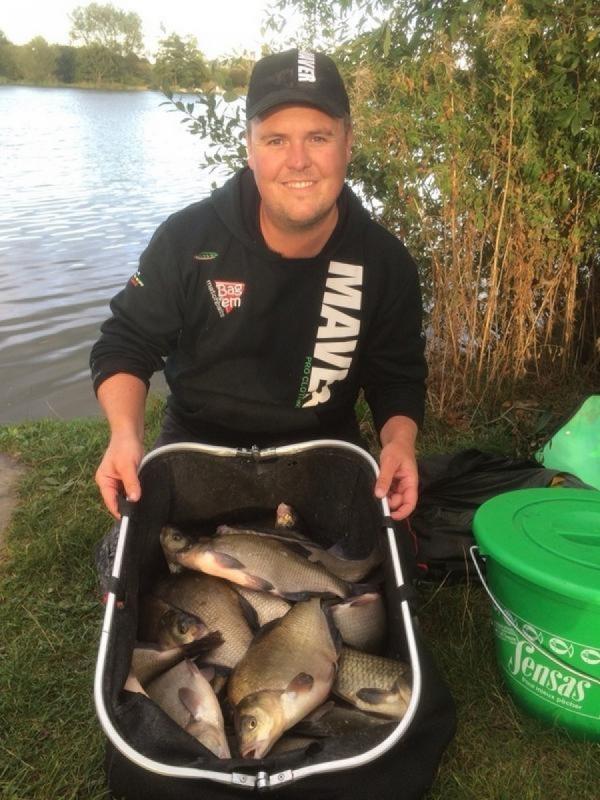 Jamie Hughes wins big at Barston Lakes.
The Midland Angler Of The Year is held at Barston Lakes each year and is based on a format of two three-hour matches. The first three hours on the feeder, then three hours on the pole after a weighing in the first catch.
Jamie Hughes took the title with 28lb of F1s and bream in the morning session, for 2nd in his section, then caught 99lb of bream and big F1s on the pole in the afternoon match, to win the section and score three points. Also on three points, and finishing second overall, was Jamie Hawkins but he lost out on weight countback.
Danny Tresigne took 3rd with four points and Keith Vaughn took 4th with five points.
Morning Section winners (Feeder only)
Jamie Hawkins 14-0-0
Snowy Ashington 28-8-0
Tony Jonson 31-2-0
Afternoon Section winner (Pole only)
Nick Speed 42-12-0
Jamie Hughes 99-10-0
Danny Tresigne 88-4-0