Introducing... Match Fishing November 2023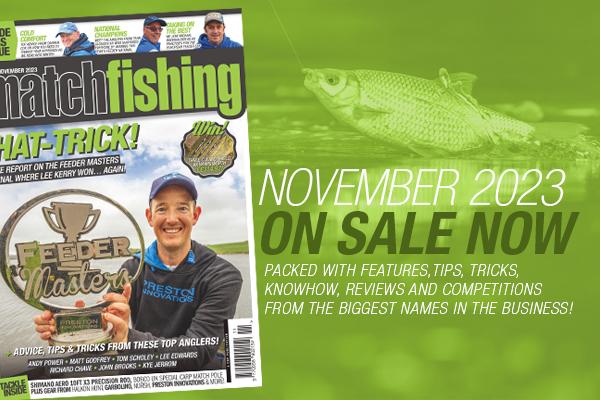 The biggest domestic feeder-only competition is the Feeder Masters event, with the two-day final fished at the prolific Upper Tamar Lake down on the Devon/Cornwall border. Lee Kerry has made it on to the cover of the November issue because incredibly he's just won the title for the third time and in this month's magazine we've got a report on the event from Joe Carass, who was on the bank all weekend to see how the final unfolded.
Also on the theme of feeder fishing, editor Dave Wesson travelled down to Gloucester to meet the anglers of Team Gloucester, who won this year's Feeder National. There's not a household name among them but they beat the best feeder anglers this country has to offer as they became national champions on their home water. Also in the November issue we joined Darren Cox at Makins Fishery where he explained how to change your approach on commercials as we head into winter. And there's plenty more top tips and advice inside from the likes of Michael Buchwalder, Andy Power, Matt Godfrey, Lee Edwards, Richard Chave, John Brooks and Kye Jerrom.
On the tackle front, Alex Bones has been out on the bank testing a couple of hand-picked feeder rods from the new X3 Precision range from Shimano. He's also had a close look at the new Gore-Tex smock from Halkon Hunt which is sure to be popular with pole and feeder anglers alike. There's plenty of top tackle and bait in New Gear and finally in our latest free-to-enter competition, you can win three Colmic Shield RX Whips worth £314.97!
Check out the editor's top picks...
DON'T BE AFRAID OF THE COLD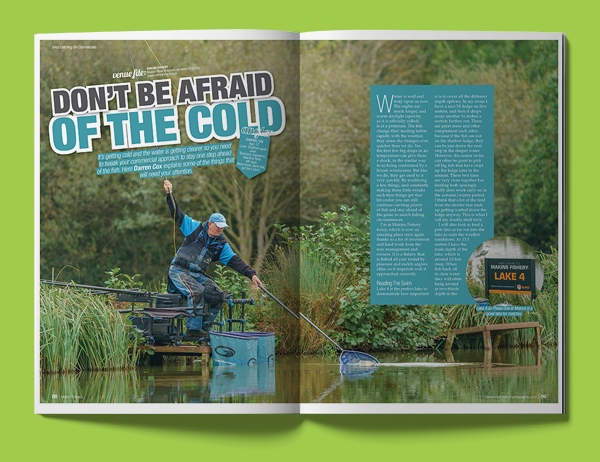 It's getting cold and the water is getting clearer so you need to tweak your commercial approach to stay one step ahead of the fish. Darren Cox explains some of the things that will need your attention.
ANDY POWER'S DIARY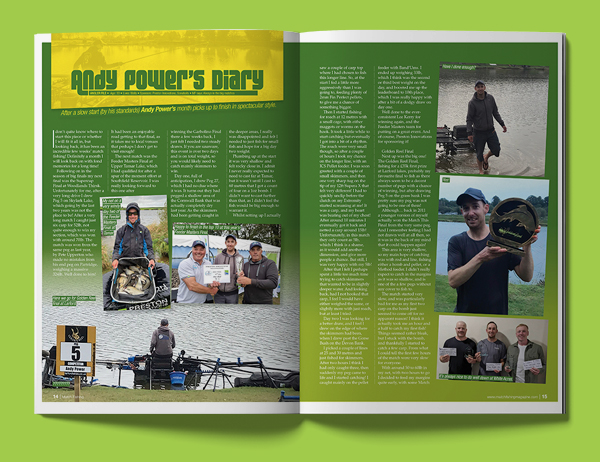 There's been no stopping Andy Power this month and here you can read all about how he won the recent Golden Reel Final and pocketed a cool £35,000!
CONTINENTAL FISHING IN THE UK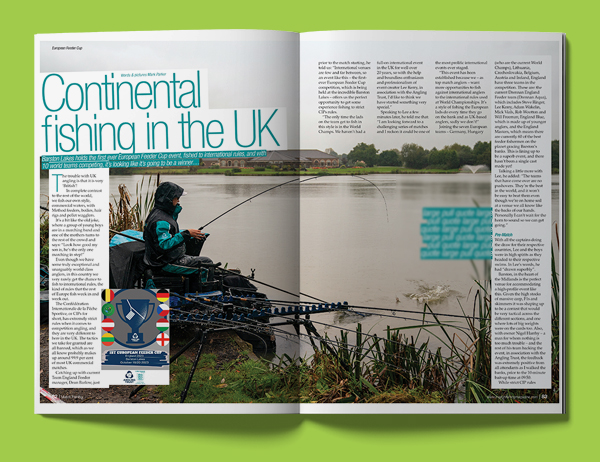 Barston Lakes held the first ever European Feeder Cup, fished to international rules, and with 10 European teams competing it was an absolute belter of a three-day event.
FEEDER MASTERS 2023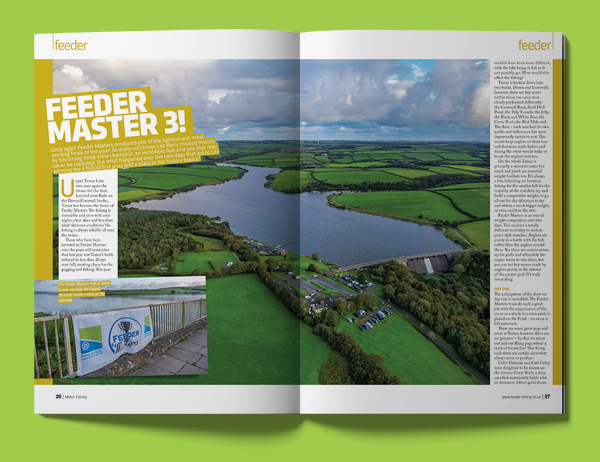 Joe Carass reports back on this year's Feeder Masters final at the superb Upper Tamar Lake. With the best feeder anglers in the country lining both banks of the reservoir, it was set to be the best final yet.
PRACTICE MAKES PERFECT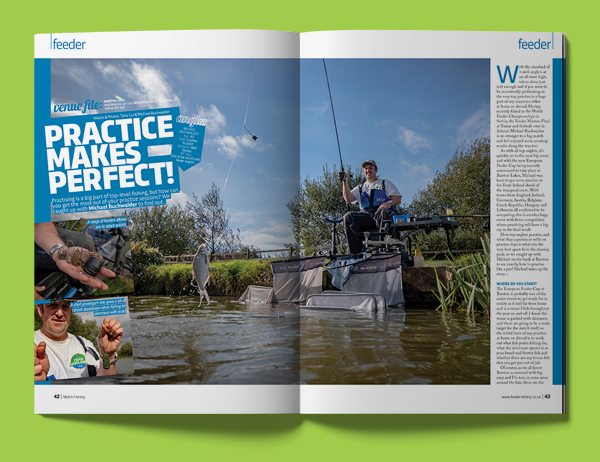 Practising is a big part of top-level fishing, but how can you get the most out of your practice sessions? We caught up with Michael Buchwalder at Barston Lakes to find out.
2023 WORLD CHAMPIONSHIP – A WELSH ANGLE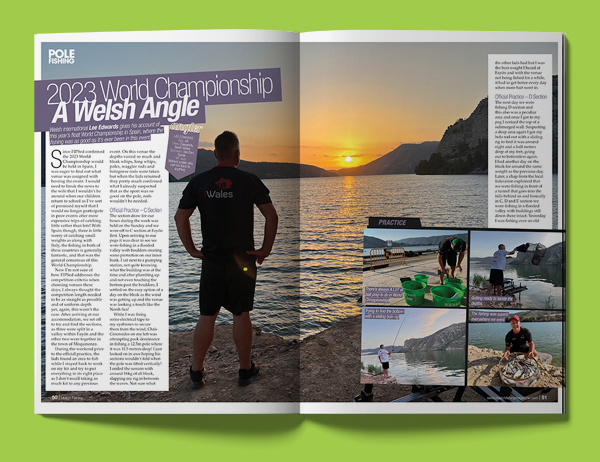 Welsh international Lee Edwards gives his account of this year's pole dominated float World Championship in Spain, where the fishing was as good as it's ever been in this event.